"Always certain things stick in your head, things that make sense. Things that you know are true but that have never been verbalised," Andy Lee reflected when asked if he's made mental notes of lessons learned from coaches during his career ahead of his first fight as a coach.
The former World Champion will start a new chapter in his career on Friday night when his prospect, Limerick's Paddy Donovan fights in his first pro-bout.
He faces Mexican Sergio Torres at the Ulster Hall in Belfast.
Lee has previously warned that he wants his 20-year-old fighter to hunt KOs to boost his profile early in his career.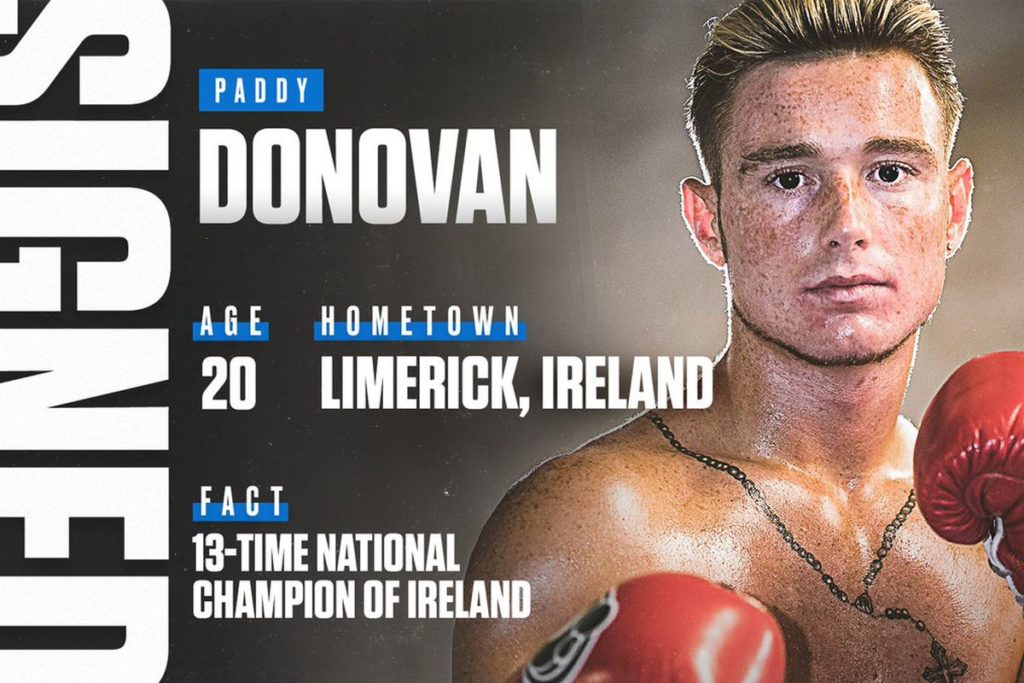 The clash will be aired live on ESPN+ in the US.
The card - which features Paddy Barnes vs. Jay Harris as its main event - is a sell-out.
Lee also recently announced that he is training Jason Quigley who recently suffered his first loss as a pro. His record now stands at 16-1.
Andy Lee on coaching
Approaching the two-year anniversary of his retirement, Lee said that he finds himself thinking about fighting more as a coach than he did as an active fighter.
Having worked with legendary coaches, Emanuel Steward and Adam Booth, he told Off The Ball that he finds himself drawing on his past experiences.
"When you are training you focus on the session and it's over, you switch off. Now that I'm coaching, I'm thinking about it all the time.
"I've been looking at old videos of myself and Emanuel on the pads and listening to old interviews with him and things that he would have said. Just thinking about it and challenging them [Paddy and Jason]."
He also brought Paddy Donovan to Booth's gym to get his opinion before committing to working with him. Adam was impressed by what he saw from the Irish fighter.
Lee's taking a 'show-don't-tell' approach to life as a coach, so far.
"I'm not too old, I can still display techniques - it's probably easier to learn from examples than it is if I tell him."
Expectations
"He has more reasons to become a world champion than not," Lee commented on Donovan, ahead of his first fight.
He added that the main challenge for the 20-year-old right now is to adapt to life as a professional athlete, "outside of the ring, as well as inside of the ring."
Lee also told Off The Ball that Paddy Donovan and Jason Quigley are sharing gyms under his watch and they will spar together in the future.
Here's Lee's break down of GGG's unconvincing win on Saturday night and him explaining why he thinks it's time for the Kazakh to call time on his career.
Download the brand new OTB Sports App in the Play Store & App Store right now! We've got you covered!
Subscribe to OTB Sports's YouTube channel for more videos, like us on Facebook or follow us on Twitter for the latest sporting news and content.