Scrappy, troubled, honest and gritty are all words you can use to describe the city of Philadelphia. They can also be used to describe 'The Answer' for that city, Allen Iverson.
Iverson broke norms for an NBA player and professional athletes more generally. He ushered out the era of the pristine image of Michael Jordan and fully embraced who he was and the people he represented.
His baggy clothes, tattoos and jewellery are all hallmarks of Iverson, as is dazzling handles and diving into the crowd for loose balls. Iverson was small for an NBA player at just six-foot, yet he played with a lot of heart.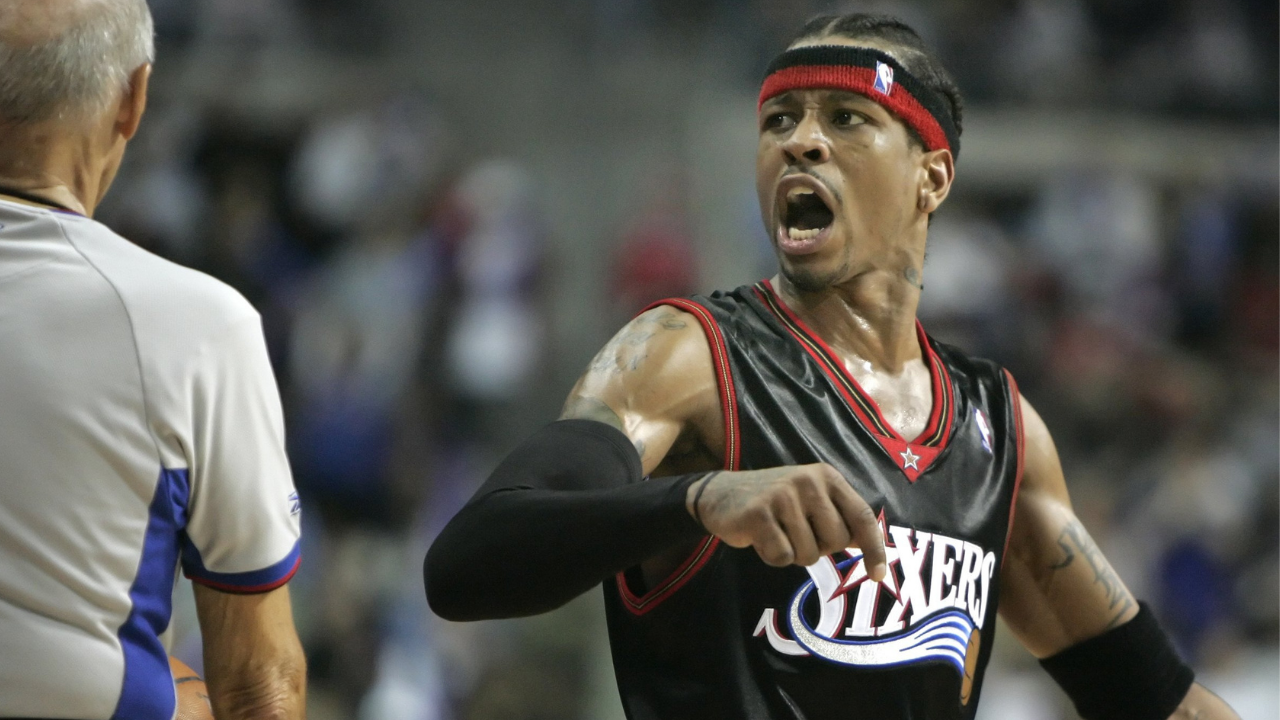 Speaking on Off The Ball, The Ringer and Philly native John Gonzalez, who interviewed Iverson multiple times, spoke of the social impact of A.I and why he really was 'The Answer' to 76er fans prayers.
"There's that ethos in Philadelphia where they like that underdog. He's undersized; he's gritty; he has that attitude", Gonzalez said.
"Philadelphia likes that mentality that it's 'us against the world'. He always played to the fans. When you incorporate all of that into that package, it's the perfect player for Philadelphia."
Philadelphia had not been to an NBA Finals since 1983 until Iverson single-handily carried them to the 2001 series, where they eventually lost in five to Shaq and Kobe's Showtime Lakers. But, despite the loss, this was enough for the perennial underdogs in Philly.
17 years ago today, Allen Iverson crossed over Tyronn Lue, hit the jumper, and proceeded to step over him pic.twitter.com/sQoKmAbhc0

— Bleacher Report (@BleacherReport) June 6, 2018
"He would have been a star anywhere, but Philadelphia wanted someone to call their own and say, 'that's our guy'. He returned and reciprocated that love. When he goes back to Philadelphia, he's the biggest thing going," Gonzalez said.
"There's an enduring attachment and affection between Iverson and the city that can be hard to fully explain and appreciate unless you're from here."
Iverson's style and attitude were always going to rub middle America up the wrong way. Throughout his career, Iverson faced unfounded accusations that he was a 'thug'.
In reality, Iverson represented a defining cultural moment, where the subculture of hip-hop and all that goes with it became pop culture.
Then-NBA commissioner David Stern attempted to clean up the NBA's image by introducing a dress code that banned items associated with hip-hop culture at the time, like do-rags and Timberland boots.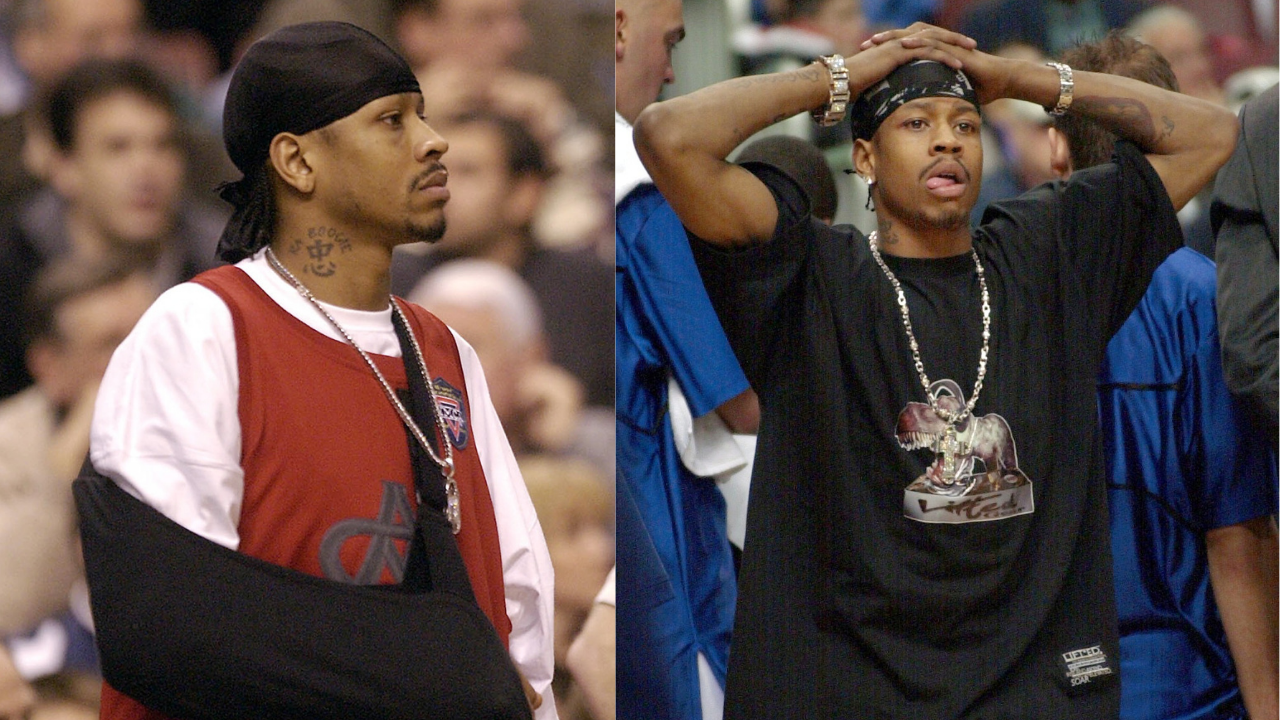 Despite this, Iverson remained a preeminent figure in pop culture of the noughties.
Gonzalez added, "He wasn't just a transcendent basketball player; he was a transcendent figure in a pop-culture sense.
"If you had mentioned the most famous people in the black community or pop culture community, music, sports, that whole meld where athletes want to be rappers and rappers want to be athletes, Allen Iverson was at the top for everybody. He was a seminal figure in the 2000s."
76er fans now have other stars that they idolise like Joel Embiid and Ben Simmons, but none more than their 'Answer', A.I.
"He wants to be Allen Iverson, and he wants to be loved as Allen Iverson, and the number one place for him to be those things is in Philadelphia", Gonzalez concluded.
Download the brand new OTB Sports App in the Play Store & App Store right now! We've got you covered!
Subscribe to Off The Ball's YouTube channel for more videos, like us on Facebook or follow us on Twitter for the latest sporting news and content.