1997 World Snooker Champion Ken Doherty and comedian Risteard Cooper joined Joe Molloy on Off The Ball to chat about their snooker hero Alex Higgins.
The pair are a similar age so perhaps unsurprisingly have mutual regard for Alex 'Hurricane' Higgins.
The Belfast man was a controversial figure but was widely regarded as the people's champion, he became the youngest World Champion aged 22 in 1972 and followed up again a decade later.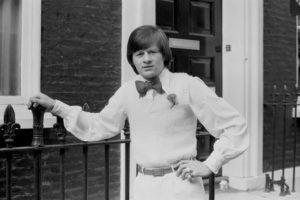 Cooper remembered the impact the flamboyant Higgins had on the stuffy sport of snooker at the time.
"He was strangled by the dickie bow but also by the Billiards Association," recalled Cooper, "he just disagreed with the conformity of it.
"There were things he used to do, apart from walking around the table like an Olympic racewalker, lashing back the vodka and tonics, and sucking the filter out of the Embassies."
Alex Higgins - Swashbuckling
"He was just this swashbuckling character. He'd come in wearing this big fedora hat and he'd be twitching and nervy, he had the open neck shirt, and I just thought 'who is this?'
"He was like a movie star in the middle of all this, and then he was just pulling shots out of the bag, that it had never seen (at that time). It was a pretty conservative sport, Ken."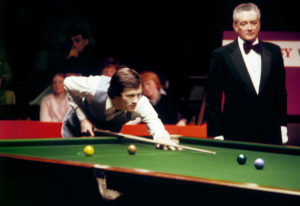 Doherty then recalled one of his first experiences of Alex Higgins.
"It was very, sort of, gentlemanly," recalled Doherty of snooker at the time, "but when Higgins came on the scene, it opened a can of worms. It attracted so many like you and I and a lot of our generation to the game.
"It made snooker back in the '80s as big as it was, on his own, himself and his character he was.
"I remember when I was an usher in Goff's when I met him for the first time. When he was sitting in his chair, he had an electricity people would watch him in his chair rather than watch the other guy at the table.
"You didn't know what he was going to do, he was twitching all the time.
He was brilliant, I didn't play him at his best, but I played him when I turned pro around 1991. he beat me actually in the UK championships one year.
"The thing about Higgins, playing him, he had this aura about him, so even if he wasn't at his best, he could still put you off your own game."
Download the brand new OTB Sports App in the Play Store & App Store right now! We've got you covered!
Subscribe to Off The Ball's YouTube channel for more videos, like us on Facebook or follow us on Twitter for the latest sporting news and content.