Recently returned from the World Athletics Championships in Doha, journalist Cathal Dennehy discussed the demise of Alberto Salazar on OTB AM. 
Whatever chance an athletics competition hosted on the Arabian Peninsula had of being deemed a success, even the stifling heat and humidity of Doha faded into lesser significance when news of Alberto Salazar's guilty verdict was announced on October 1.
The head of Nike's Oregon Project, Salazar, who has worked directly with some of the sport's most well-known athletes, was deemed to have carried out doping violations; including but not limited to the possession and trafficking of a banned performance-enhancing substance.
Situated in Doha when news broke of Salazar's ban, Cathal Dennehy was not alone in feeling somewhat relieved, and not at all surprised.
"Anyone moving in the sport at a certain level has heard of the suspicion and shadows around Salazar," he said on Friday's OTB AM.
"I have a certain amount of sympathy for athletes in the Oregon Project on that front. [Yes], we've heard these stories for five or six years about Salazar, but everything I've ever heard about him was that it was a tiny, tiny circle at the centre of the Oregon Project [that were involved] and no-one else outside it was part of that circle."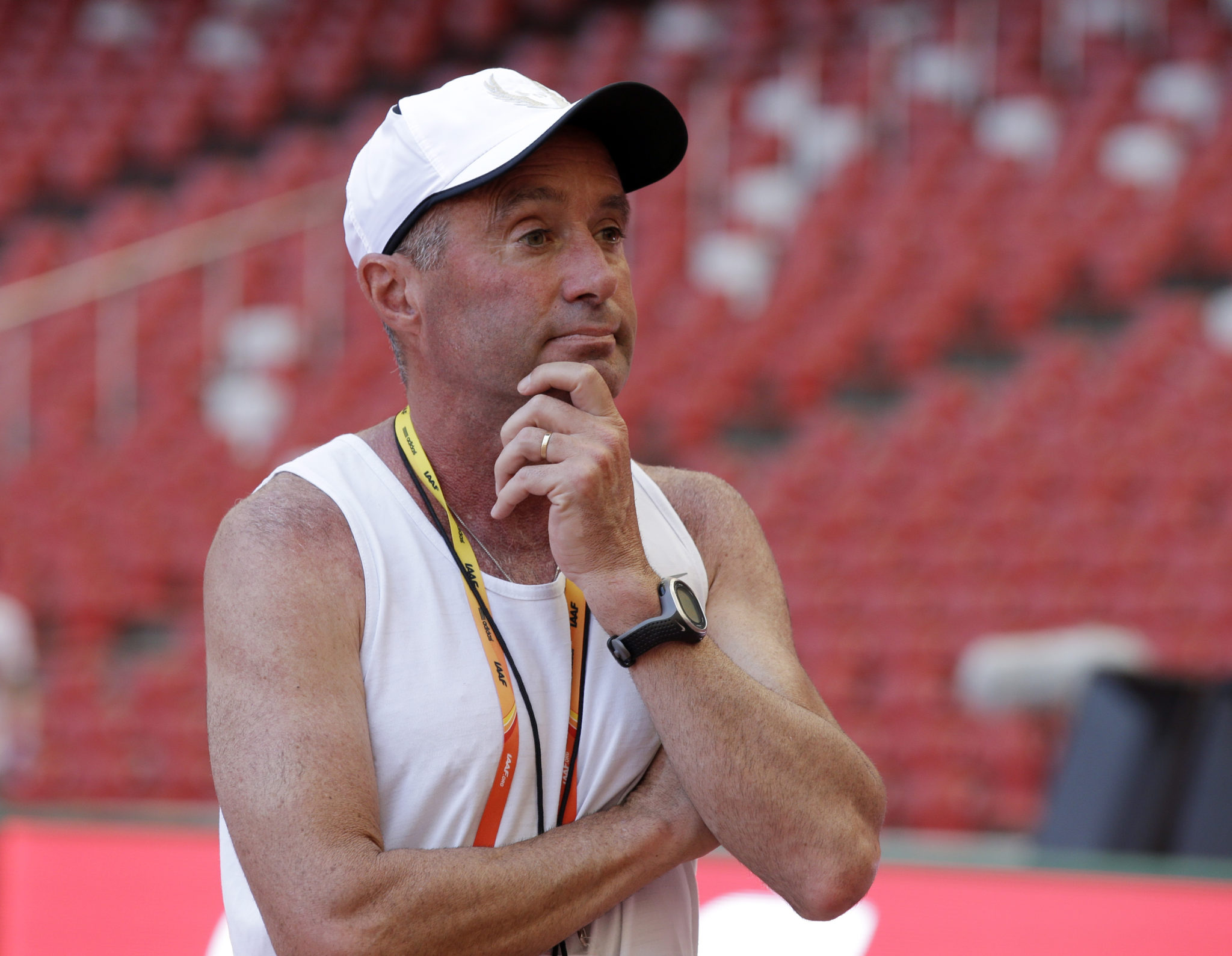 Speaking to Off the Ball, Ciara Mageean, Irish middle-distance runner and a world finalist in the 1500m during the Doha championship, revealed how athletes would regularly discuss such suspicion among themselves.
For Dennaghy and his colleagues on the athletics circuit, such speculation is similarly rife.
"I talked to a journalist back in 2014 the year before the investigation by the BBC and ProPublica was released," he recalled, "[and] he was digging into Salazar at that time and eventually I mentioned a couple of athletes.
"He said that he was in no doubt that the named athlete was cheating. This athlete has never been exposed, but he said that there are four people in the world, at the very most five, who know about it!
"A former Project member described it like an onion and at the centre was Salazar, Salazar's son, a physiologist at the Nike lab and one or two athletes.
"Outside of that, there are a lot of members of the Oregon Project, and even some of the whistleblowers have spoken about this, they were with them every day and don't believe that they saw what was truly happening."
A shadowy operation that has now resulted in Alberto Salazar being issued with a four-year ban, Dennehy isn't entirely convinced that the ban will be upheld when the Cuban, with Nike's considerable financial backing, brings a case before the Court of Arbitration for Sport.
The "Godfather" of distance running's medicalisation in recent years, the extent of his power within one of the sport's greatest power-brokers will not go unnoticed.
"As someone said to me last week," recalled Dennehy, "there are only two people in the world who can walk into Phil Knight's office, the founder of Nike, without an appointment and one of them is Alberto Salazar.
"Alberto Salazar is essentially Nike, and Nike is Alberto Salazar. He's got the Nike swoosh tattooed on him!"
Nevertheless, with this ban comes a degree of hope on Cathal Dennehy's behalf that the affliction of doping may have been partially alleviated in elite athletics: "The head has been cut off the beast."
Download the brand new OTB Sports App in the Play Store & App Store right now! We've got you covered!
Subscribe to OTB Sports's YouTube channel for more videos, like us on Facebook or follow us on Twitter for the latest sporting news and content.