Tommy Walsh joined Off The Ball lay out the strongest individuals he's ever seen or come up against on a hurling pitch. 
Originally published June 20, 2019
Challenged to come up with who he thought was the strongest man to play hurling, Tommy Walsh gave OTB AM his Top 5 strongmen to grace the game of hurling.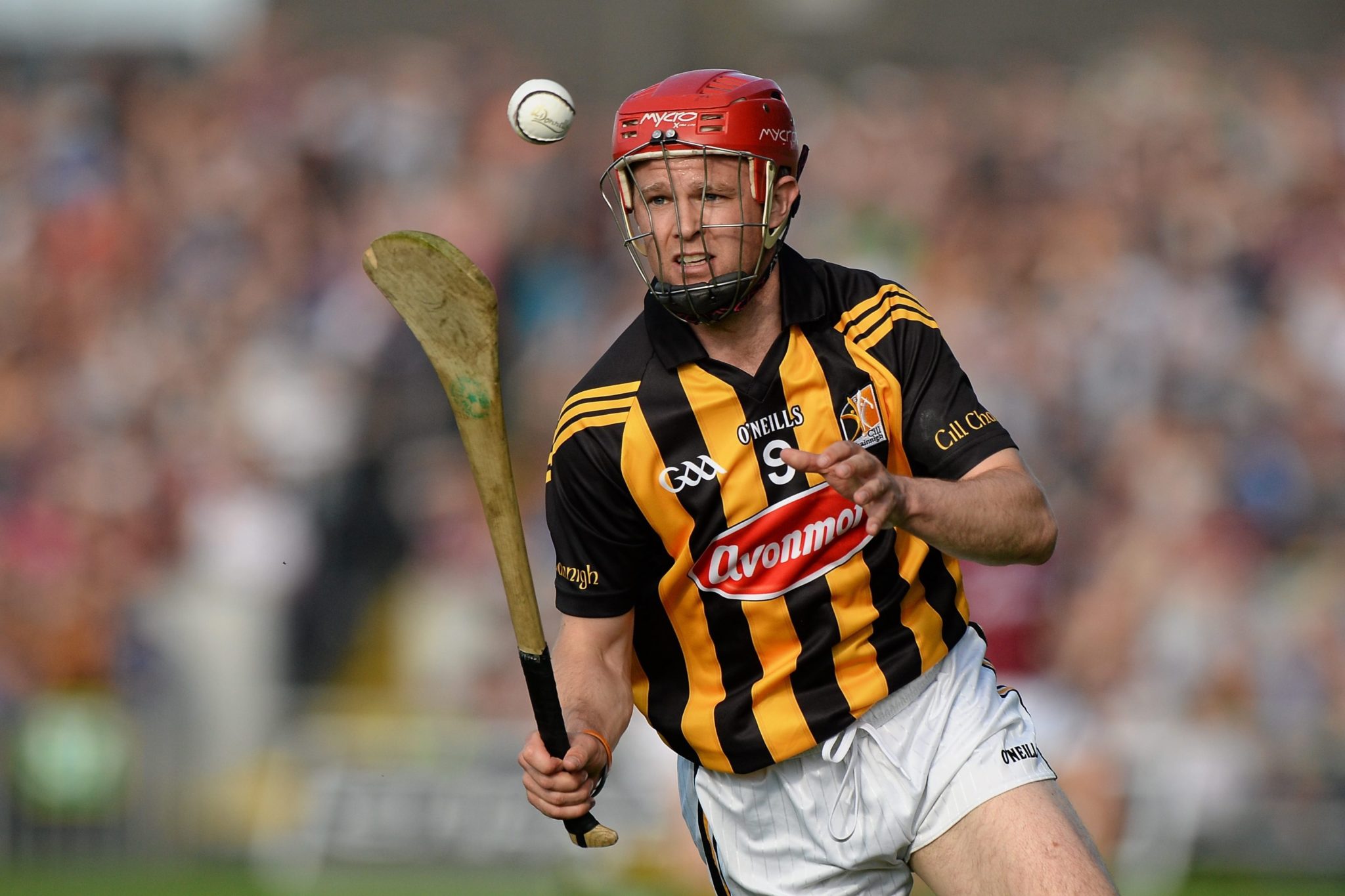 5. Brian Hogan
A former teammate of Walsh's, Hogan was the only Kilkenny man to make the list. While he'd played with plenty of big lads over the years, Walsh felt Hogan was a step above the others.
"I went to jostle him and it was like hitting a JCB. It was the first time I ever felt physically shook after a tackle or a tangle.
"This guy, I always felt he was the Godfather of our backline. He was kind of like Cody's quiet on-field general. You'd just feel the arms on him, the strength of him, the sheer presence of him," Walsh explained.
It's not hard to see why Hogan was one of his top picks as the centre back stands at 6'4" and was a handy hurler as well, winning seven All-Ireland titles with the Cats.
4. Johnny Glynn
The youngest man on the list, Glynn should be known not only for his size and strength, but for his alleged dedication to the old-fashioned Irish diet.
"I heard a great story about him one time, whether it's true or not, I don't really know. The manager at the time was trying to get him to eat pasta. He wouldn't eat it. Spuds. That's all he was going to eat.
"Under a high ball it was impossible to catch it over him. I'd say I caught the ball over him once… I was lucky enough I was just standing beside him so I was able to use a few techniques," Walsh joked.
Walsh didn't reveal these 'techniques' he used, but it's probably safe to assume they wouldn't be what you would call fair play.
3. Mike Houlihan
Up next is a man that had a profound effect on the fashion of County Limerick in the mid '90s, it's the man who was fondly known as 'Iron Mike'.
"I've such a fondness for that team, I loved them. They were my team, the team of the mid '90s. They'd huge strong men on the team. But no, 'Iron Mike' himself was the strongest man on that team.
"I used to have a Limerick jersey with Shaw's, Shaw's was the sponsor at that time, and the collar was always up. You couldn't wear the Limerick jersey without the collar up and that's because of Mike Houlihan," Walsh said.
Houlihan never managed to win an All-Ireland in his time with the Shannonsiders but hopefully, the honour of being one of the hardest men to play the game will make up for that.
2. Johnny Maher
He's the man who put Loughrea on the map, it's the infamous Johnny Maher. He obtained legendary status when he caused 'havoc' in the Galway county final when he tangled with three opposition players and escaped punishment.
"It's still probably my favourite video to watch on YouTube," Walsh said of the incident. "I met him up in Loughrea a couple of years ago… and he had hands the size of shovels. He's even bigger and stronger in person than he was in the field.
"Any time the manager said 'will we have a challenge match against Loughrea?' I said no, we'll leave it to next year," Walsh said.
Maher did get suspended for eight weeks after the game however, his new-found internet fame surely more than made up for it.
1. Diarmuid 'The Rock' O'Sullivan
An unsurprising pick at the top of the list and one that very few would argue with. Known as 'The Rock', it was a nickname that was well earned.
"He was basically the king of the strongmen as far as I'm concerned. He took no prisoners," Walsh said.
O'Sullivan gave fans plenty of memorable moments, including the famous shoulder and long-range shot against Limerick in 2001, but for Walsh, another moment stands out.
"There's also a famous scene with the Kilkenny hurlers. He was a full-back coming out from the canal end and about four Kilkenny lads tried to flatten him and they'd no luck. Everyone just bounced off of him."
Download the brand new OTB Sports App in the Play Store & App Store right now! We've got you covered!
Subscribe to Off The Ball's YouTube channel for more videos, like us on Facebook or follow us on Twitter for the latest sporting news and content.