As the All-Ireland Senior Hurling Championship comes down to the final four, Tommy Walsh explained the difference a player like DJ Carey can have in the decisive stages and the importance that goals have in big games. 
In the winning of an All-Ireland title, it was a notable feature of Galway's 2017 triumph that they only needed to score two goals in a run of five games it took to win the Liam MacCarthy Cup.
To contrast with Limerick the following year, John Kiely's side notched up 14 goals in eight games on the way to All-Ireland success. Tipperary managed the same amount in one fewer outing during their 2019 run.
So, is the 2017 Galway team the exception to a rule that suggests All-Ireland titles are won with goals? Tommy Walsh joined Off The Ball alongside Jamesie O'Connor on Thursday night to preview the weekend's All-Ireland semi-finals and stress the importance of scoring goals.
"It is a mind-set," Walsh stated of the priority any team will put on scoring goals.
"We had an old school teacher in St. Kieran's College, Pat Murphy, and he always reckoned that you would have to go for five goals maybe to get two. But you had to go for them! If you don't go for them, you won't get them. Goals win matches.
"I remember there was a game one time, an underage club team or that and at half-time he started getting embarrassed because I think they'd scored nine goals and no points. He had to tell them at half-time, 'Lads, ye have to start taking a few points as well.'
"But look, you do have to go for goals. He even came into us the year we (Tullaroan) won the county final after so much heartbreak. 'Lads, ye have to go for goals. Goals win matches on big days.'"
It was in fact Shane O'Neill's Galway team that demonstrated Walsh's point when they edged past the reigning All-Ireland champions Dublin last weekend.
"Aidan Harte was a perfect example of this," Walsh noted of the unlikely Galway goal-scorer who finished decisively in Saturday's game.
"Tipperary were up by a point or two and Aidan Harte, who isn't a goal-scorer as such, went for it. If he had taken his point, everyone would have been happy. He went for the goal though and that is what won them the game.
"It was the same thing back with our [Kilkenny] team where we had Eddie Brennan and the likes."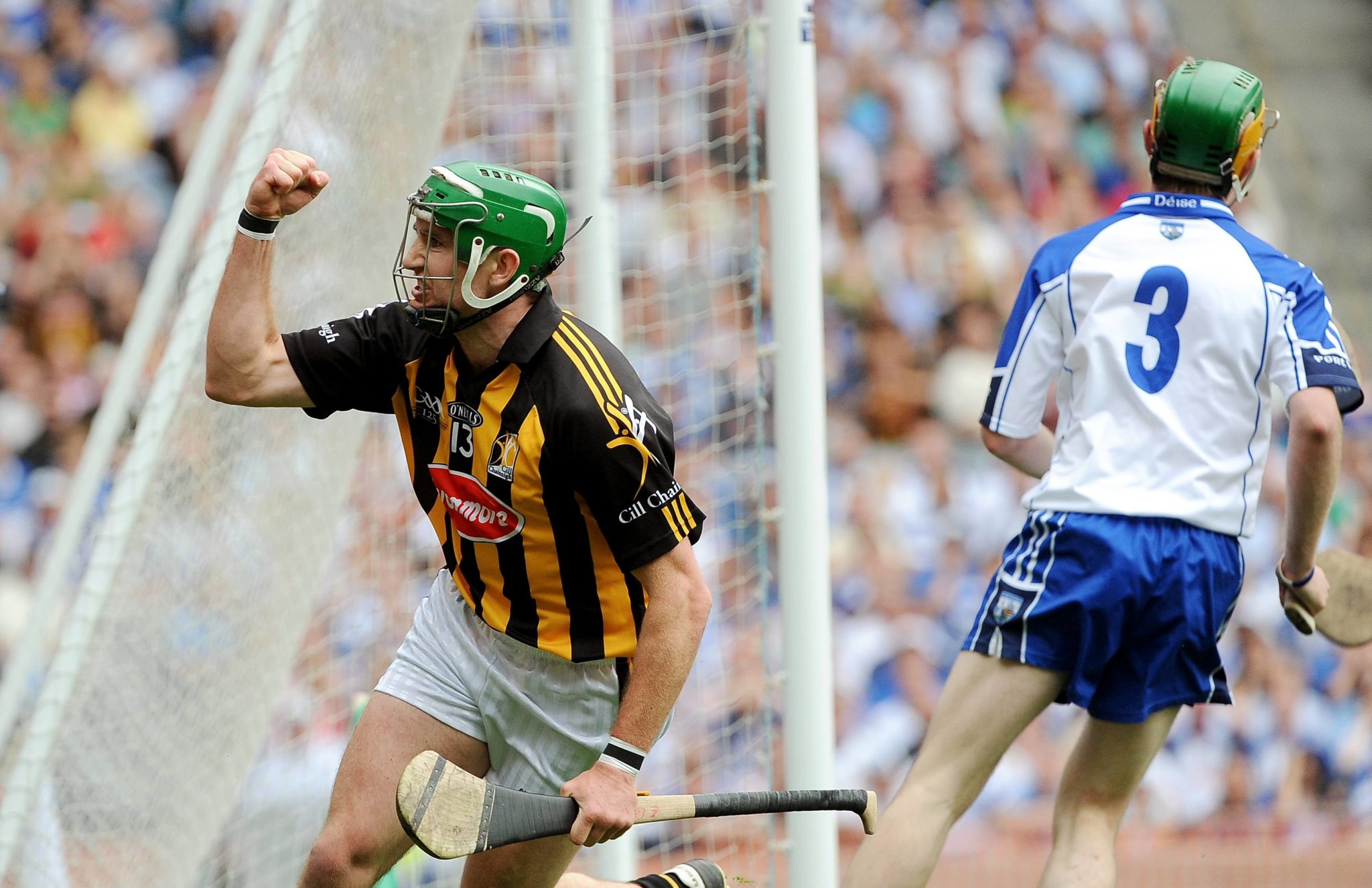 The winner of eight All-Ireland medals with Kilkenny, Walsh offered some insight into Brian Cody's own priorities when it came to getting goals.
"There was a time when we were trying to force goals a little bit," he recounted of a spell when Kilkenny were not at the absolute peak of their powers. Brian was saying, 'Right lads, just go for your points on Sunday.' We were in a bit of a lull and were just trying to force it.
"DJ Carey was still on the panel that time and he just said: "Well, if I get the ball I'm going for goal." He was allowed though! So Brian didn't say anything because DJ knows more about getting goals than anyone."
You can watch Tommy Walsh and Jamesie O'Connor preview the weekend's All-Ireland Senior Hurling Championship semi-finals, DJ Carey and more right here
Download the brand new OTB Sports App in the Play Store & App Store right now! We've got you covered!
Subscribe to Off The Ball's YouTube channel for more videos, like us on Facebook or follow us on Twitter for the latest sporting news and content.