Offaly camogie star Michaela Morkan says being away from collective training and her teammates in recent weeks has strengthened her love for the game. 
A winner of soaring stars at Premier Junior and Intermediate level as well as a senior All-Star, the Shinrone player has been a key cog in the Faithful's rise up the ranks in the last 15 years and has spoken to Off The Ball as part of our "How's The Head?" series - discussing how lockdown has been for athletes across the country.
With a further postponed of gaelic games matches announced this week, the prospect of Championships being played this year are very much up in the air and Morkan admits that players know that if games are to resume then it's unlikely they'll much time to return to group training:
"It's going to be an unusual challenge to get match sharp quickly if we're lucky enough to get matches back. Even when you're sticking to your running training and doing your weights and circuit training at home, you're still lacking that match fitness and that's what you need.
"You can't get that while at home but it's the same for every team and everyone is following the guidelines and rules about staying inside of two kilometres and all we can do it try and get right as quickly as possible when things return."
Currently in her 15th season with the Faithful, the Shinrone club woman admits she almost stepped away from the game through frustration last summer:
"I found the last year really hard and there were times last summer when I questioned if I wanted to continue on but then you think about your teammates and I thought I can't imagine myself not being involved until I really have to retire.
"It's a massive commitment to make to play inter-county and the thing last year was that I wasn't really enjoying it and I think that was the case for a lot of the girls. You don't want to let any of the other girls on the panel down and you want to achieve your goals as well, you want to get that silverware at senior level. I love camogie and if I left then it could have been for the wrong reason so it would have been very hard to walk away.
"It was just a bad atmosphere last year and when players were leaving the panel then we just knew weren't going to get anything from the year and maybe that frustration at us standing still was from my own point of view but I wasn't enjoying it. And when you aren't enjoying something then you're not going to play well and luckily we've pulled things around and it's been a much better atmosphere this season.
"If I did leave last year I think I would have come back with the new management this year but thankfully I decided not to leave it and at the moment without it I realise just how much I miss camogie and sport.
After steering St Rynagh's to a maiden Leinster Club title in 2018, Albert Kelly has taken over the Faithful from Mike Wall for 2020. They drew with Waterford in Division One of the Littlewoods National Camogie League and put in good performances in losses to Clare and Kilkenny and Morkan feels there were positive signs before the pandemic brought the season to a halt:
"Things this year have been really positive, since Albert Kelly and his management team have come in the atmosphere has completely changed. Girls who were involved a couple of years ago but opted out last year have now returned which has made for a positive camp so far.
"The last two years were very difficult and we're really lucky that we've been able to bounce back and get those players back on board and we're just really looking forward to whenever matches return. I don't think the results of the last couple of years really reflected our standing as a team and I really think we're a Division One team and that's where we're aiming to stay.
"Whether this year's League gets finished out is more of a concern for the teams were still in contention to win it but as long as we get some sort of Championship later in the year we wouldn't mind. It's such a strange time and it's very difficult for teams because you just don't know what's going to happen and we're at the mercy of whenever this pandemic comes to an end.
"We had some really good performances in the League, the results weren't exactly what we wanted but things were building up nicely ahead of the Leinster and All-Ireland Championships and I believe things were only going to improve as the season went on.
"It would be a huge achievement for us to make the breakthrough and land a Leinster Championship and it would be a disappointment to see that competition fall for 2020. Anything at senior level is what we need to move onto that next level but I really feel we're moving in the right direction right now some silverware would really help to drive things on."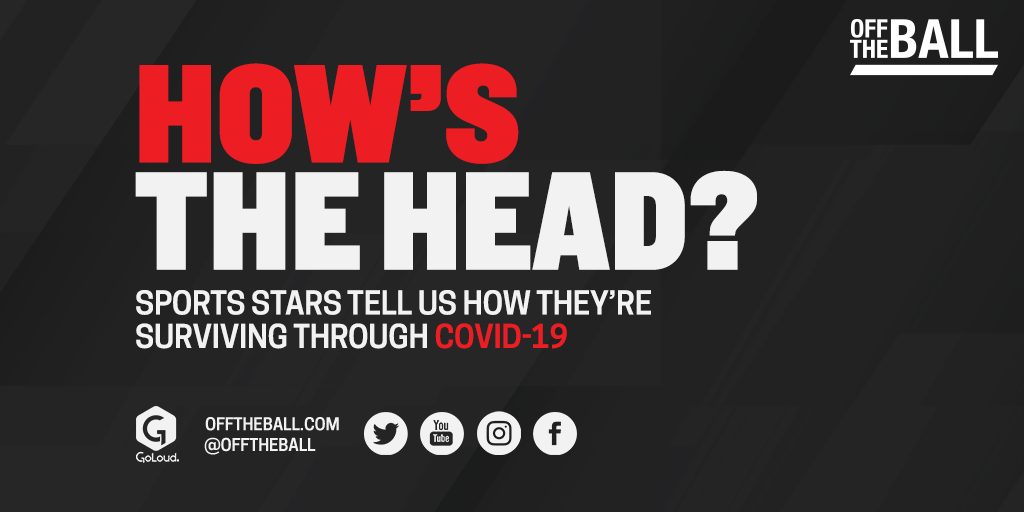 The 2010 All-Ireland Intermediate winning captain has been taking the positives of having extra-time during social isolation, improving her baking skills, reading and watching Godfather of Harlem when not continuing individual training at home:
"Everything's so busy so I'm kinda enjoying the little bit of extra time to relax because I feel like we're constantly running around and it has been nice to be able to stop for a little while. It puts everything into perspective really, you realise the importance of our health and our families and how they're the most the important thing.
"Obviously I'm missing camogie loads and that's been getting worse every week, I'm still kept busy between school and individual training but I'm hoping we can get back to playing again later in the year.
"Sometimes we complain about the work load, like pre-season at one stage we were training every night of the week but when it's taken from you then you know exactly how much it all means to you. There was one week the panel were training together so often that we joked that we may as well be living together but we're still in whatsapp groups and we're still chatting and staying in contact but you would definitely miss the craic and just seeing the girls.
"I think we'll all appreciate the little things about life when things start to return to a little bit of normality."
Morkan is currently living in lockdown with her boyfriend, Offaly hurling forward Sean Cleary, and she says it's handy to have a training partner available in the house:
"We've a bit of space out the back and are able to do a few drills and motivate each other and have a decent puc around.
"When we were out with the county panels training we could barely see each other most evenings of the week but as athletes we can understand each other's schedules. If your partner wasn't playing sport then they might not appreciate the time that goes in or be too happy about it but we can bounce things off each other as well.
"Sean needs to be given space after defeats while I'm a little bit more laid back but we understand where we both come from!"
The 30-year-old is continuing to help her Leaving Cert science students to prepare for the delayed exams later this year and admits it's been an adaptation for students and teachers alike:
"We're new to e-learning as much as our students and it took some time to get used to the technology in the first few weeks after the lockdown, it's very busy and I can assure you that teachers are still working.
"The unknown has made for a stressful time for the students and it's hard for them to motivate themselves when they aren't sure when exams will take place and there's parts of the syllabus that we still have to cover and I really feel for them.
"We're trying to not put too much pressure on at a worrying time but we still have to get through the work and to try to encourage them to keep in a routine."
Download the brand new OTB Sports App in the Play Store & App Store right now! We've got you covered!
Subscribe to Off The Ball's YouTube channel for more videos, like us on Facebook or follow us on Twitter for the latest sporting news and content.