Three-time major winner Padraig Harrington believes Rory McIlroy will be going into the PGA Championship as an underdog with something to prove.
The European Ryder Cup captain said there will be no pressure on McIlroy going into this week's Major tournament at Harding Park, following McIlroy's poor run of form recently.
🔊Padraig Harrington podcast 🔊

We speak to @rydercup captain @padraig_h about the PGA Championship, what Rory would need to do, Tiger and more!

The OTB Podcast Network ⬇️https://t.co/k9xHMtR00A

— Off The Ball (@offtheball) August 5, 2020
"The only positive I'm seeing is that he is under the radar. We have seen him go in Majors in the past on top form, under a lot of pressure and stress. Now he is under the radar and has a point to prove."
Speaking on Off The Ball, Harrington said that McIlroy is no stranger to public criticism but will enter this tournament more relaxed with the media light shining off him.
"Rory has always been at his best when he wants to prove something. After a little slump and people get on his back and talk about him, he comes out stronger than ever.
"I haven't seen any form on the golf course, but he could be at his most dangerous when he is nice, calm and relaxed going into it.
"For Justin Thomas winning last week, there is a lot of stress in winning and that can reduce your chances. Very few players can come back after the second week due to the stress levels."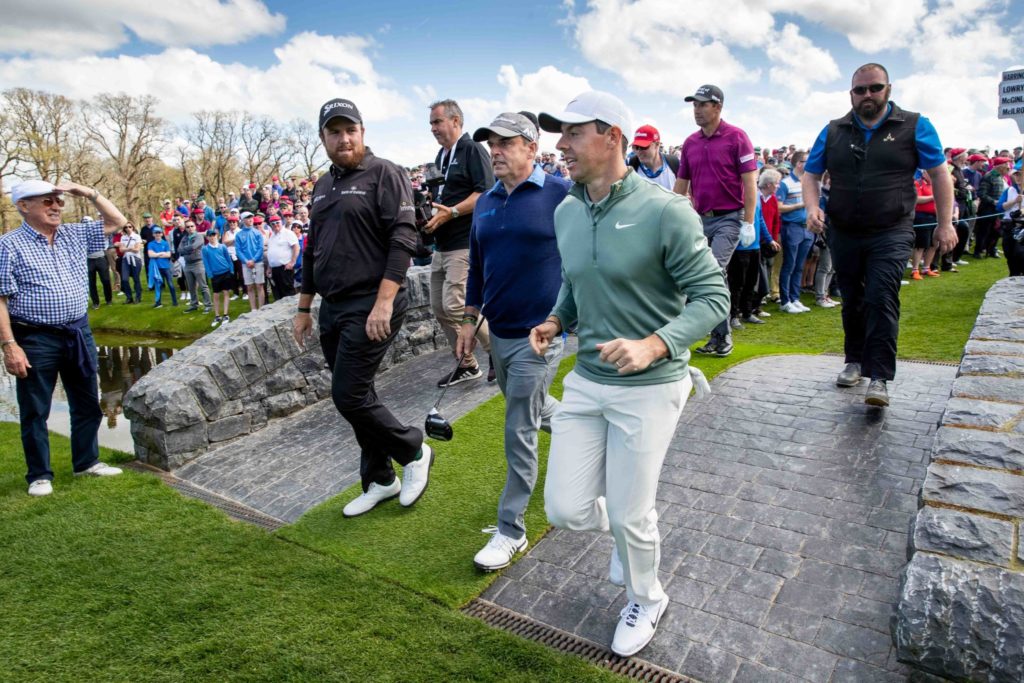 Judging on McIlroy's recent form, it has been debated whether he should change his style of play. However, Harrington feels the best golfers should only focus on themselves, something he said McIlroy does not always do.
"I think all the leading players just play their game, and if they do that, they're going to win. Now Rory is somewhat looking over his shoulder at what the other top players are doing.
"The best players on that run only focus on themselves. Rory doesn't need a fast start. He will be in contention after 62 holes if he plays his own game."
Rory McIlroy & Brooks Koepka
Brooks Koepka believes the "big-boy" venue plays into his hands as he seeks a historic third straight victory in the US PGA Championship.
No player has lifted the Wanamaker Trophy three years running since the strokeplay era began in 1958. Harrington feels Bryson DeChambeau.is the man all the top golfers should watch out for.
"Bryson hasn't been in the top 15 but I'll be watching him this week and I think he's box office. He is physically maxed out and hitting it straight.
"When the players will be looking at who came in strong, his name will be up there. Other players are afraid of Bryson's a-game because on form he can beat everyone else's a-game."
You can listen to the full podcast here, as part of the OTB Podcast Network.