In the latest episode of The Football Pod, Paddy Andrews explained how Dublin A vs B training games allowed them to smother teams in key moments to then cruise to victory.
The six-in-a-row champions are known for allowing their opposition to keep in touching distance before then killing the game in a short spell with a flurry of scores.
Andrews said Dublin did not set out strict periods of the game, rather used instinct and experience to choose their moments.
"Everyone on that team knows exactly what's required at that exact moment. Say it's five or six all, and the other team are in it. Dublin knows there'll be a moment where they switch off and everyone knows, 'let's kill them here'.
"There's then a period of five minutes where everyone is communicating, Dublin score 1-3 or 1-4, then the rest of the game is a non-event."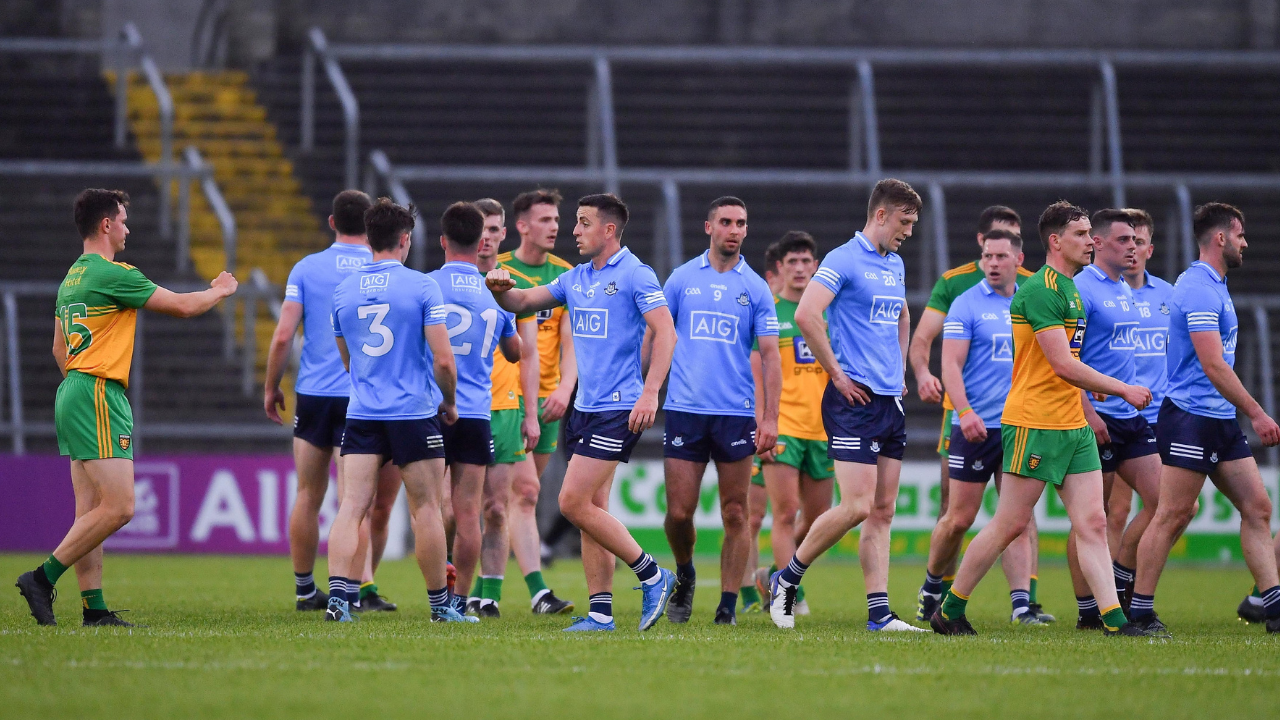 Dublin A vs B training games
Andrews added that A vs B training games allowed Dublin to experience suffocating teams that were full-throttle and in their face.
Andrews, who admitted he was one of the B team members out to prove a point in his later career, said, "You go out and play a twenty or thirty-minute match, and you're riled up. You go out saying 'I'm going to show the coach, I'm going to shoot the lights out and show them that I should be in the team.'
"So, the ball is thrown-in in this training game, and we're ready to run through a brick wall. The A team would just keep the ball for four or five minutes just to piss us off."
Although frustrating, Andrews said the intensity of the B team players allowed the starting fifteen further experience in wearing an eager opposition down.
"[The B team] are running around like mad trying to get tackles on. McCarthy will pop it to someone else, Scully will have it and he'll be taking the mick out of lads.
"They're controlling it, and by the end of the first five minutes, Con scores a goal and the wind in our sails is gone.
"That's control, but it's also experience. There's a huge knowledge bank that Dublin has built up over the years."
Download the brand new OTB Sports App in the Play Store & App Store right now! We've got you covered!
Subscribe to Off The Ball's YouTube channel for more videos, like us on Facebook or follow us on Twitter for the latest sporting news and content.