As he prepares to take charge of Wexford's footballers, Paul Galvin explored the fundamental influences that will shape his team's playing style. 
In his appearance, Paul Galvin has come to resemble Roy Keane in one of his more intransigent periods.
With his beard a little wilder and hair a little darker, the hirsute Kerry native's laconic style mirrors Keane in the final foray of his time as Ireland's assistant manager; two men in possession of the ability to speak sparingly while at great length.
It was with some surprise then that Paul Galvin highlighted the importance of urgency to his intended playing style with Wexford on Tuesday's OTB AM.
"Energy," he proclaimed on Tuesday's OTB AM, "energy around the field is a big thing for me.
"From physical energy and personal energy, I'm kind of lead by energy. I would hope to have a really energetic team."
You have to be careful that it is not your ego that's pushing you. I asked myself whether it was ideas that were pushing me or ego. I was clear that it was ideas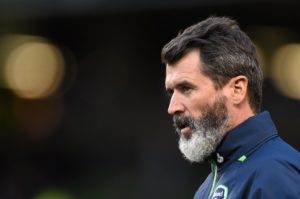 A matter of weeks before the former Footballer of the Year leads Wexford's charge out of Division 4, Galvin is adamant that the transition from player to manager is one he has yet to navigate entirely.
Not long since he celebrated his 40th birthday, the fashion entrepreneur, despite all that he has achieved in that particularly competitive field, remains notably cautious.
"You have to be careful that it is not your ego that's pushing you," he explained of his move toward inter-county management. "I asked myself whether it was ideas that were pushing me or ego.
"I was clear that it was ideas."
An All-Ireland winner with Kerry four times over, it remains to be seen whether Galvin's ideals can match up with the capabilities of Wexford's playing personnel, or indeed the demands of lower-tiered Gaelic football.
"My big thing is being good to watch and exciting," he admitted. "I'd like Wexford people to have a really good team to watch.
"High-octane, energetic, be able to handle the ball well and you'd like to try and drive some ideas if you can.
"I want the most interested team out there because if you have an interest then there is no end to how good you can get at it.
"It's not easy though and the contact time isn't great with all the other priorities and scheduling of things. It is actually hard to implement ideas and that is the hardest thing for me at the moment.
"I don't think we're transmitting as well as we could the stuff that we're looking for."
Of the three O'Byrne Cup games Paul Galvin has overseen so far, three defeats show that there is still some way to go.
Despite his own recollections of peaking as a player in July and August, he is aware that Wexford will have defied the odds if their championship lasts the length of the summer.
With no inter-county management experience to his name, Galvin's arrival in Wexford tallies with the county's noted openness toward risktaking.
In the hurlers' indulgence of Davy Fitzgerald's methods, 2019 proved to be the Wexford's greatest year in some time. Yet, comparisons between Galvin and Fitzgerald go little beyond their shared commitment to Wexford GAA.
"I'd like to see our guys very confident with the ball," explained Galvin of the expressive style he will be championing. "I feel like a lot of footballers aren't confident with the ball anymore.
"The game has become more about how good you might be without the ball. It's important too, but I'd like to see our guys being comfortable on the ball.
"Positional play over the last couple of years has just gone out the window. I don't know how effective [a player] I would be in the game the way it is played at the moment.
"It's probably 13, 14 pushed back and you're trying to break out. The lack of positions is disconcerting at times.
"I was going down to watch games in Wexford during the summer and you'd spot somebody but when you go to look for him again a few minutes later, you'd never know where to find him. He'd be nowhere near where his number should be playing.
"It is not an easy thing to take on because in Division 4 I think that is the way the game is played for the most part. I saw a bit last year and I think you just have to cut your cloth to an extent and find a little way maybe you can do something new or different to improve.
I actually find Instagram really, really good for idea sharing and for team building. It is a really great platform from that point of view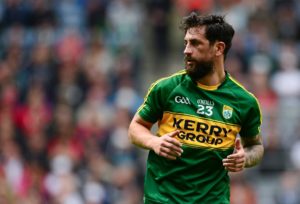 Reluctant to reveal the characters that may have shaped his stylistic approach, it is not altogether apparent that Paul Galvin considers himself subject to the conditions forged by other managers.
To listen to his thoughts on management, team-building and leadership, Galvin falls somewhere between the old-school methods and the modern messaging of a Derek McGrath.
"I actually find Instagram really, really good for idea sharing and for team building," he outlined. "It is a really great platform from that point of view.
"I don't particularly follow anyone specifically, but I go into Discover part of Instagram and I find that really stimulating.
"But I don't really consider myself a manager as such.
"I wrote as much [in my column] during the summer and when I saw the headline later it really made me cringe. I had written that I didn't consider myself a GAA manager in the conventional sense, but the headline was: 'I am not a conventional GAA manager.'
"I cringed. What I meant was that it is hard for me to consider myself a manager in the same sense as some of the guys who are managing in Leinster with their CVs."
As his early months in the Model County have demonstrated, Paul Galvin's approach will not be to everyone's liking. Such was the increasing lot of Roy Keane as his spell with the Republic of Ireland drew to a close in 2018.
Given patience, however, and if his sudden hunger for management sustains itself, Galvin possesses a knowledge of what he desires more finely honed than the determination that drove Keane in spite of his flaws.
Later this month Wexford will travel to take on Antrim in the league opener and, despite his professed surprise regarding the interest his arrival stimulated, Paul Galvin is keenly aware that the country will be watching.
Download the brand new OTB Sports App in the Play Store & App Store right now! We've got you covered!
Subscribe to Off The Ball's YouTube channel for more videos, like us on Facebook or follow us on Twitter for the latest sporting news and content.