OTB Sports examined exclusive new polling results suggesting that fans outside of the capital are in favour of splitting Dublin in two for the All-Ireland championships. 
The All-Ireland winners in eight of the last 10 championships, Dublin's dominance in Gaelic football shows no obvious sign of abating in the near future.
Although the GAA has so far refrained from embracing the challenge of rectifying a competitive balance, it is an issue that only appears to be growing in importance.
On Tuesday's OTB AM, OTB Sports revealed the findings of exclusive polling that sought to determine public opinion on whether splitting Dublin in two is regarded as a possible solution to their current superiority.
Beyond those polled in Dublin, it was found that people are in favour of splitting the county into North Dublin and South Dublin for the purposes of the All-Ireland championship.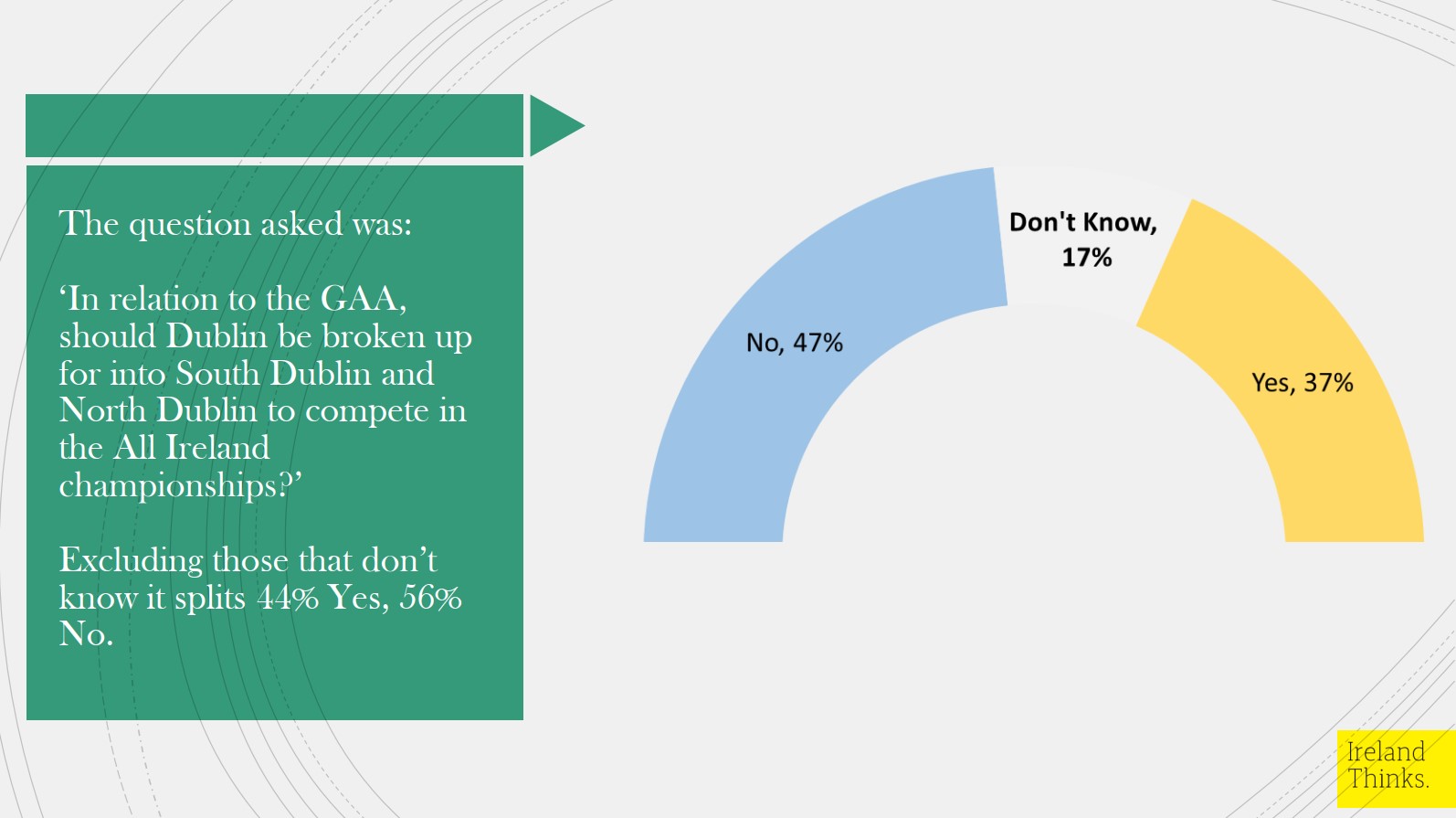 In a breakdown of the polling results by county, it was demonstrated that people living in Mayo followed by those living in Donegal are more keen than most for a split to occur.
Overall, those living in counties across Connacht and Ulster are generally more in favour of the county being split into North Dublin and South Dublin.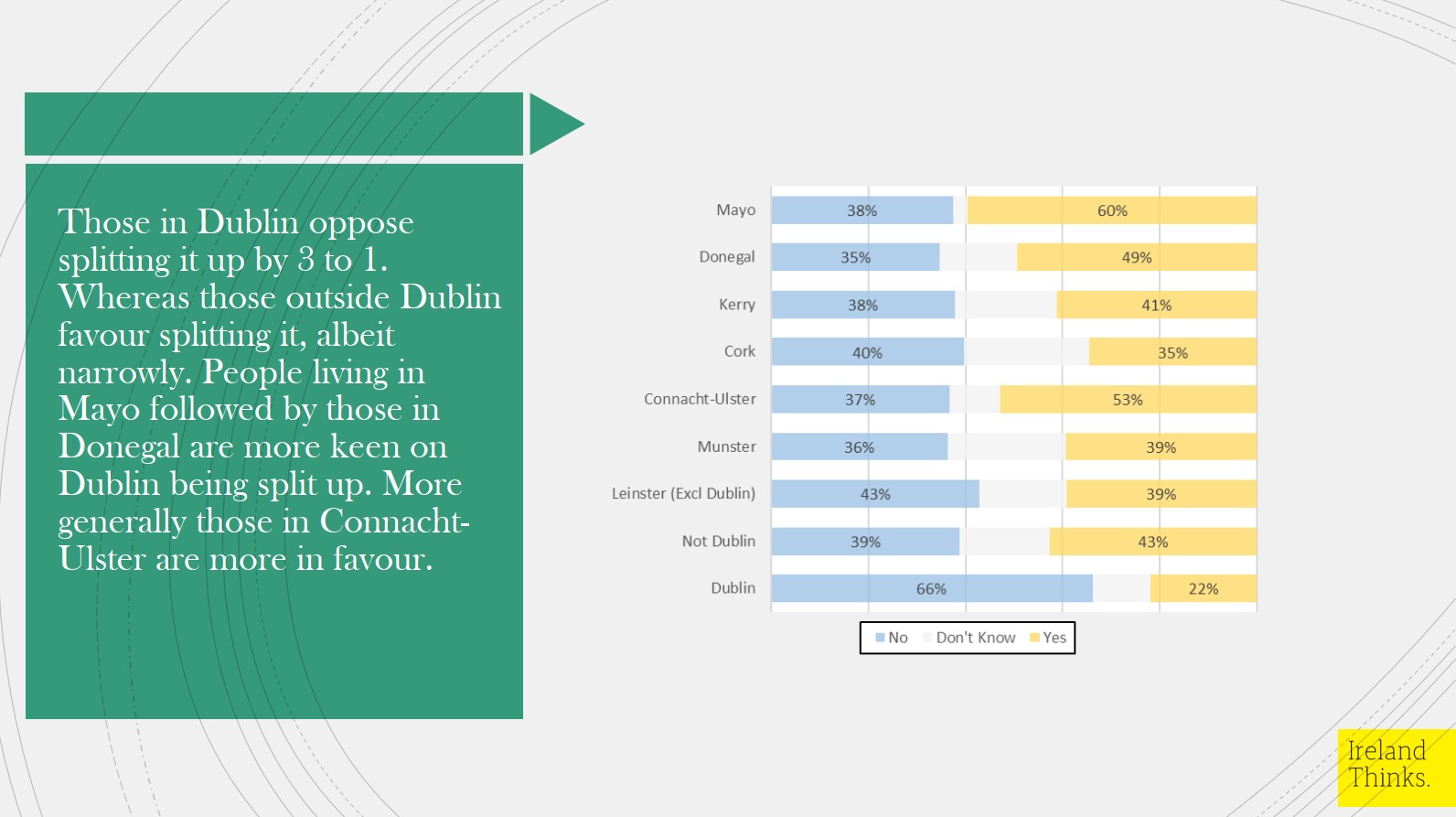 The polling was conducted by Ireland Thinks and inspected the breakdown in numbers across age, gender and educational lines also.
Furthermore, it demonstrated how voting differed depending on where the people polled received their news on a daily basis. Those typically getting their news from RTÉ and thejournal.ie were less likely to want Dublin split in two.
Meanwhile, those relying on local newspapers and the tabloids are more in favour of the change.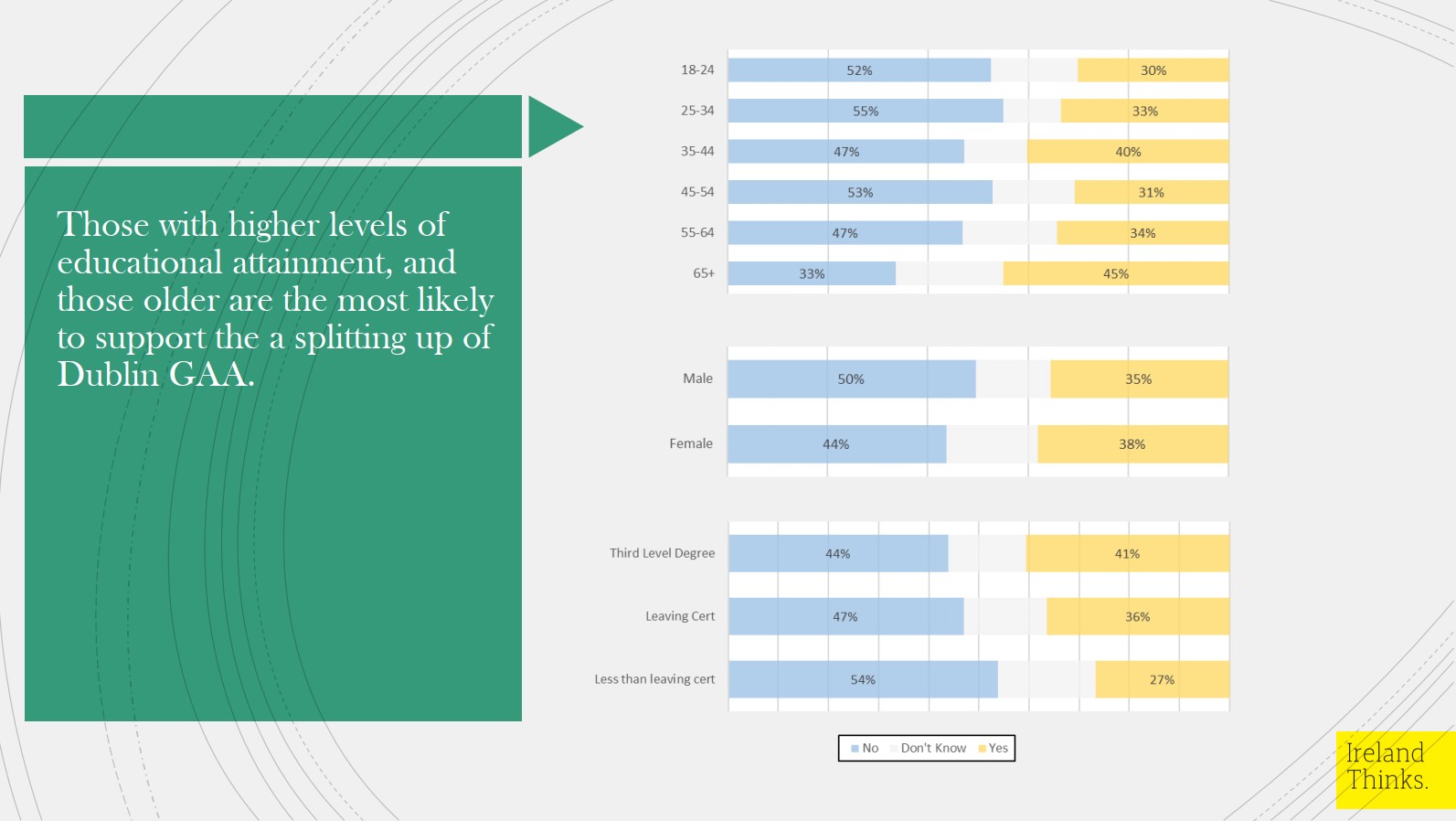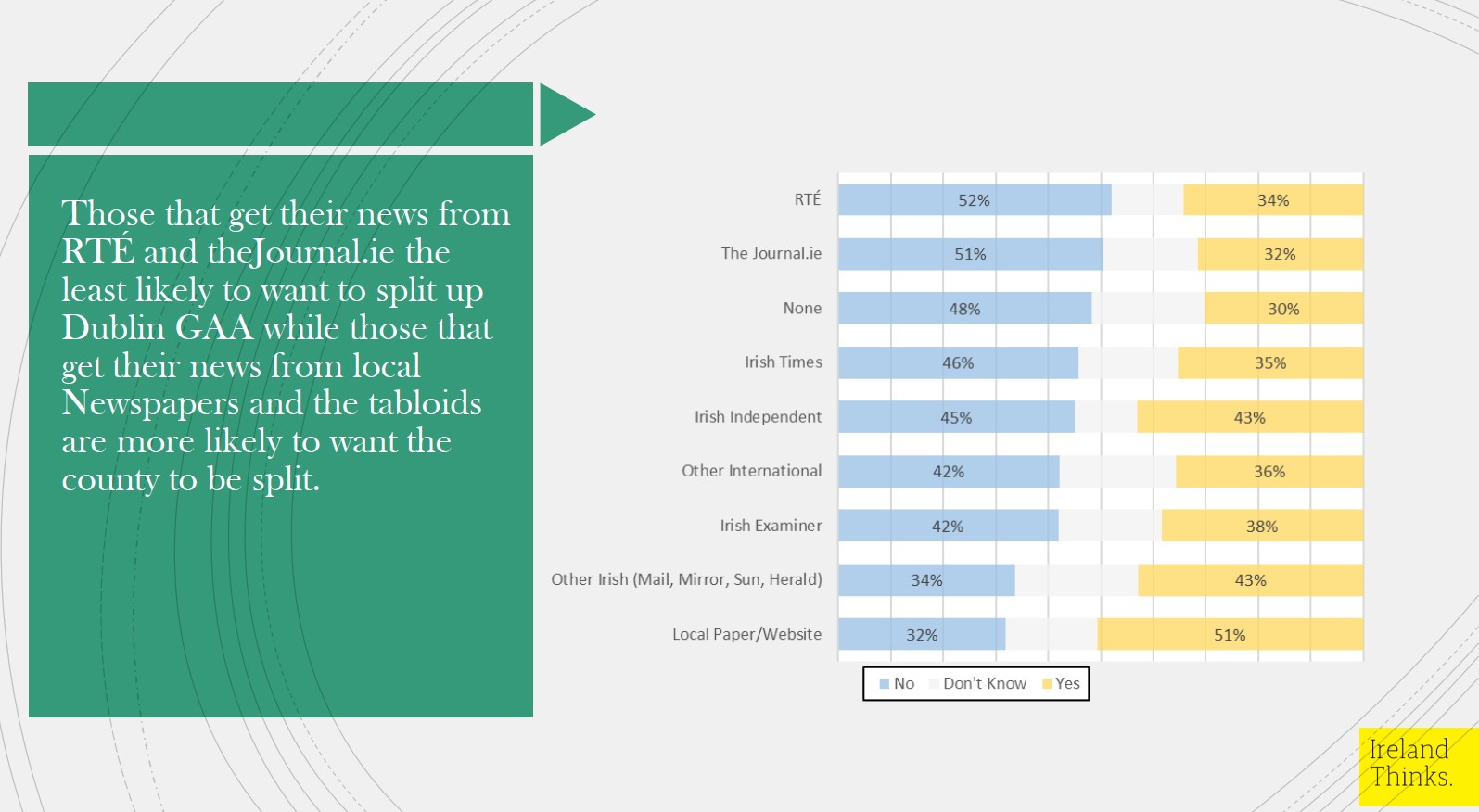 On Tuesday's OTB AM, Ger Gilroy and Eoin Sheahan lead the reaction to these findings and discussed what the challenge facing the GAA.
OTB AM is brought to you in association with Gillette | #MadeOfWhatMatters
Download the brand new OTB Sports App in the Play Store & App Store right now! We've got you covered!
Subscribe to Off The Ball's YouTube channel for more videos, like us on Facebook or follow us on Twitter for the latest sporting news and content.