As he looks to pick up where he left off in Gaelic football, Sligo's Red Óg Murphy discloses the reasons he felt ready to leave the Australian Football League behind him after less than a year. 
It was not so much the going as the coming back that gave Red Óg Murphy the greatest trouble.
Not yet six-months into a two-year deal with North Melbourne Football Club, the aspirations he had taken with him into the AFL were already appearing painfully misguided.
A 17-year-old Gaelic footballer who progressed through the same national combine as Cork's Mark Keane and Derry's Anton Tohill, aware though Murphy was of the opportunity he had been granted, he chose to act on his dissatisfaction.
"It was probably the toughest decision I've ever had to make," he admitted a little over one week after returning to Ireland, "but hopefully now I can get back into the black and white of Sligo.
"That's what I have wanted more than anything."
Amid claims in Australia that the move abroad had proved too much for the Irish teenager, however, Red Óg Murphy's decision bore no traces of homesickness.
Tempted to persevere by the carrot of professional sport, where the lifestyle had delivered on everything he had imagined, 'footy' failed to suitably captivate him.
********************
The proliferation of Gaelic footballers headhunted by clubs within the men's and women's Australian Football League demonstrates certain synchronicity between both sports.
Although the AFL prizes physiological attributes not necessarily required of GAA players, mastering the fundamental skills of Gaelic football tends to afford Irish players tempted by the lure of professional sport a chance of success.
Something of a stranger to the gym before North Melbourne expressed their interest, Red Óg Murphy's natural talents persuaded the Australian club to make a professional of the Sligo minor footballer.
"I hadn't even heard of the sport before a guy in my school got trials at the combine the year before I went," recalled Murphy, "it was the professional lifestyle that made me want to make it work initially.
"Ultimately, I didn't really enjoy the sport though, and as the year went on it was more about just getting through games than anything else.
"You're getting paid to play sport, train every day and do what you're supposed to be wanting to do for a living, but I was probably a bit naive thinking that I could love another sport the way I love Gaelic football."
An Irishman abroad, Murphy's frustrations with the oval ball tarnished what was otherwise turning out to be an exciting departure from south Sligo.
Impressed by his Melbourne surroundings, the club prioritised a holistic approach to personal development that allowed Murphy an experience of the city beyond the confines of sport alone.
Indeed, were it not for the nagging issue of his development on the pitch, one suspects that Murphy's stay in Australia may have been more prolonged.
"I was trying desperately to make it work," he stressed, "trying to learn more about the game through talking with other players.
"Ultimately like, I was dreaming that I'd have a relatively long career out there.
"Up in Geelong I went to meet Zach Tuohy for lunch and he was giving me different tips, what to work on and all this. One thing he said that stood out to me though was how he was watching AFL every single night it was on.
"In the back of my mind, I was just thinking, shit, I can barely watch one or two games a week, don't mind one every night!"
Professionalism for its sake alone was proving unpalatable for Red Óg Murphy.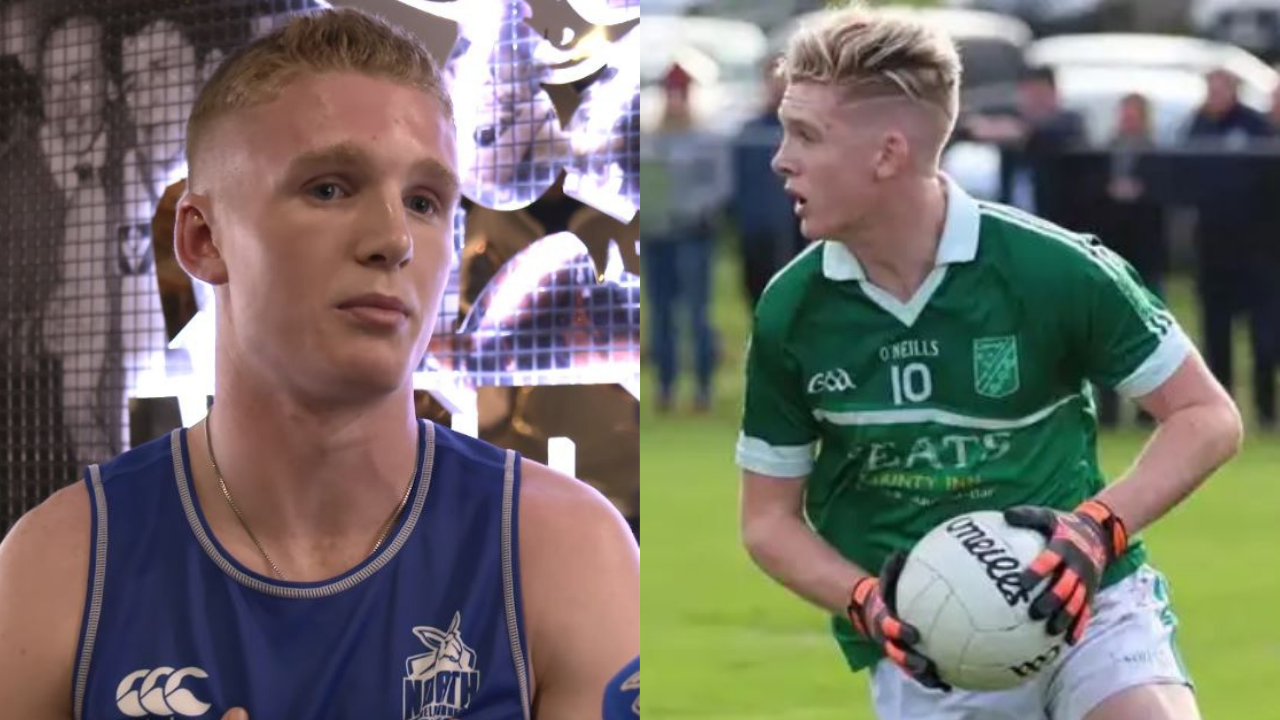 However briefly he had held ambitions of AFL success prior to the move, for one confident enough to embrace this challenge in the first place, admitting defeat did not come easy.
"I remember at the end of April I got a little bit emotional after a game because I'd just played pretty poorly," he explained, "it just wasn't the sport I thought it would be.
"I wasn't sleeping with the pressure, and coming up to a game against Geelong my Dad just said to me on the phone, 'Go into the game and just pretend you've a decision made in your own head.'
"That helped for a while and relieved the weight of the decision."
Travelling back to Ireland for a post-season break in June, the Curry club man remained unsure whether or not he would even return to Australia.
Making his way down to the local pitch with his brothers, it was not so much the familiarity of his surroundings but the ball in his hands that forced a decision in his mind.
"I began looking back at the time I'd spent there and knew I could stay there living the life for another year," he reasoned, "but I was there to play AFL and I just couldn't do it.
"I missed Gaelic football and I wanted to be playing the sport I actually love."
Over the course of a two-week period where Murphy consulted his family, former coaches and the depths of his own conviction, an overriding disinterest in the sport he was being paid to play proved too much.
"It just doesn't give you a lot of opportunity to express yourself or show off your skills," he lamented, "it's more a kick and catch kind of game.
"Players are unbelievably athletic, but there's just not that much focus on skill."
Although there were hints of progress in Murphy's performances when North Melbourne opted to employ the one-time full-forward in the attacking half of the pitch, his mind was made up.
"I started kicking a few goals," he explained, " but even when I kicked two in what turned out to be my last game, it was too late and I was just going through the motions."
Quiet though he kept news of his return, Red Óg Murphy had designs on a pressing task closer to home.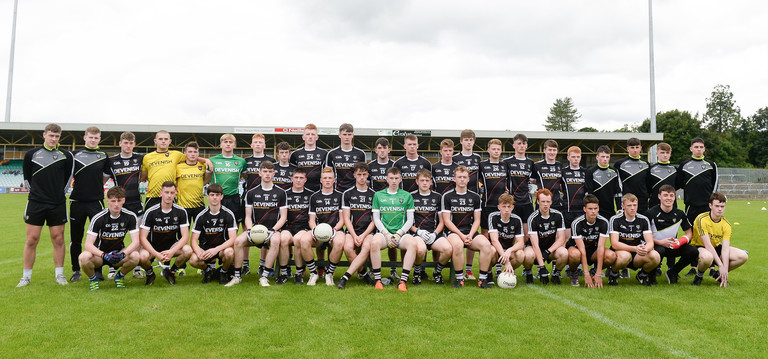 "It's all about getting back to playing Gaelic football the way I'd like to be playing it now," expressed Murphy, "I want to get a really good Leaving Cert, work hard with my club and get a call-up from the county."
Still a few weeks shy of his 19th birthday, Red Óg's return comes after a hugely disappointing year for Sligo's senior footballers.
Relegated to Division 4 and yet without a win under manager Paul Taylor, Murphy did at the very least confirm that a meeting between the pair was in the works.
For the time being, Murphy, a professional sportsman in August, has recently finished his first week back as a Leaving Cert student.
With plenty to catch up on but a whole new set of experiences to his name, the excitement, tension and ultimate relief of Red Óg Murphy's Australian journey has served him well.
"I got the best of both worlds," he happily admitted, "it wasn't my plan to come home this soon, but it has worked out really well."
Subscribe to Off The Ball's YouTube channel for more videos, like us on Facebook or follow us on Twitter for the latest sporting news and content.