With pubs across the country closing their doors amid the uncertain spread of coronavirus, Kerry's Paul Geaney and the former Meath footballer Brian Farrell joined Monday's OTB AM to discuss the impact this has had on their businesses. 
The proprietors of two pubs at opposite ends of the country, Brian Farrell and Paul Geaney are preparing for the difficult weeks or months ahead after the uncertain spread of coronavirus determined that they close their doors.
On Sunday evening, Taoiseach Leo Varadkar, with the Licenced Vintners Association and Vintners Federation of Ireland, announced that the Irish government was calling on all pubs and bars to close their doors. A scenario that will likely cause financial and mental anguish for pub owners and their staff across the country, Farrell and Geaney are adamant that the right call was made, nevertheless.
"Someone asked me was it a hard decision," explained Farrell on Monday's OTB AM, "but it wasn't because it is completely the right decision."
Although neither runs an establishment likely to be in breach of the curtailed gatherings of 100 people or more, it had become clear over this weekend that no amount of protocol concerning the social distancing of patrons would make a difference when it came to behaving on a night out.
"Friday night was quiet enough and by Saturday evening you could see that the social distancing was going to be difficult," admitted Geaney, "and while we didn't have anything near to 100 people in there, as the night went on with drink on board, people got into their usual habit of chatting within close enough distance.
"It was obvious that we were going to have to make a decision to close the doors regardless of the government's say so."
Following discussions today with the Licenced Vintners Association and Vintners Federation of Ireland, the Government is now calling on all public houses and bars including hotel bars to close from this evening until at least 29th March. Full statement attached pic.twitter.com/EMZeVZ0oVI

— Leo Varadkar (@LeoVaradkar) March 15, 2020
Despite the March 29 guideline set as a potential return date for pubs and bars by the government, the uncertain spread of coronavirus makes it unlikely that normality will have resumed in such a space of time.
"Most publicans have three or four weeks of a cash flow available if they're lucky," suggested Brian Farrell of the issues that will arise as the closure continues, "but it is the employees around the country who you would really, really fear for.
"The government [will need to make] hard decisions and let us know what to do. Personally, I feel that a pause button needs to be pressed for about 90 days starting with the banks to give people grace on their loan repayments.
"Businesses will be severely under pressure otherwise. They'll have to be backed up from personal savings, going to get restructuring loans from banks - which is just kicking the can down the road, really.
"Like, I see that they announced they are looking for employers to pay the €203 per employee they lay off, but employers won't have that cash flow. If there's no action taken it will lead to severe consequences."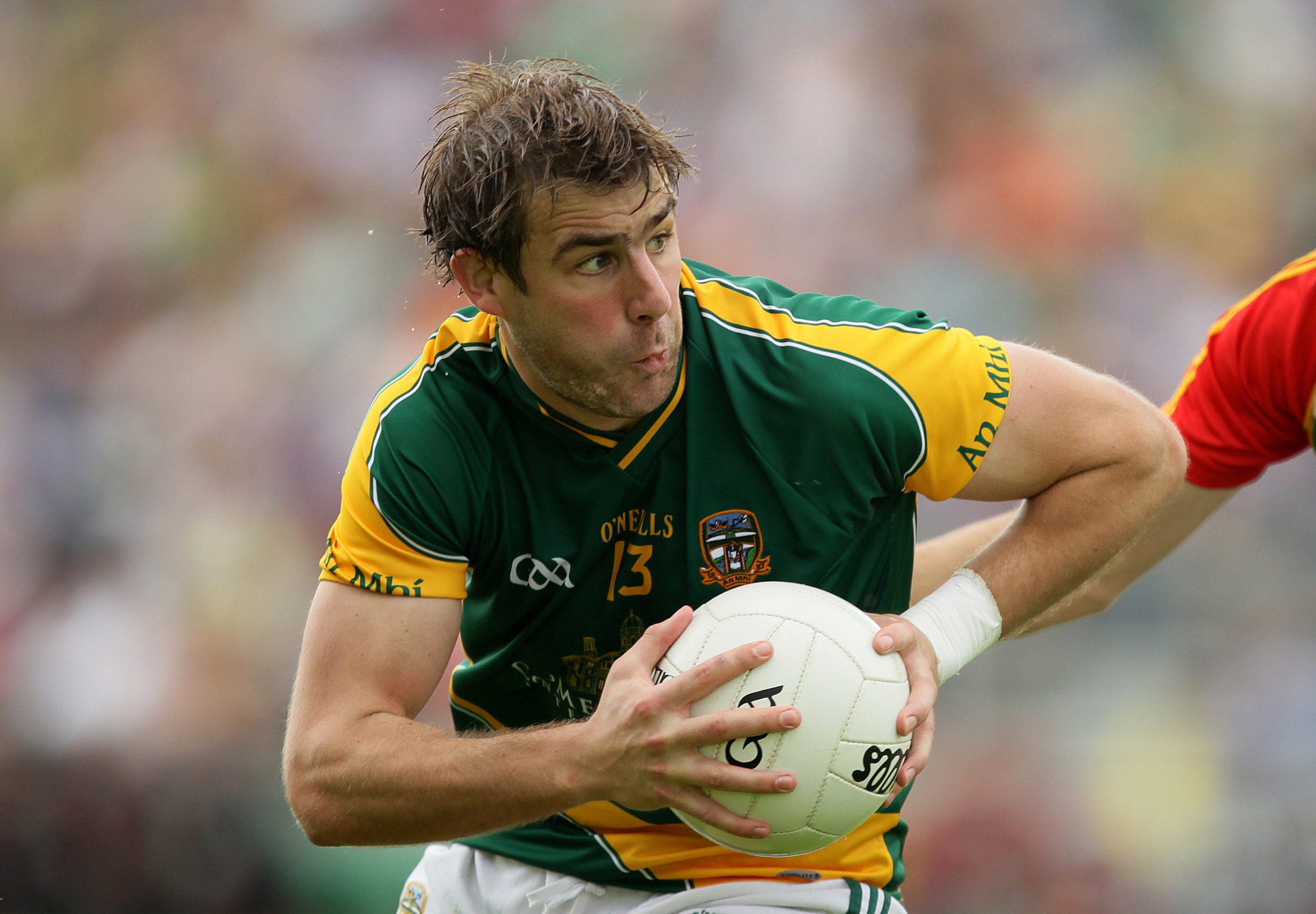 In Dingle, Paul Geaney faces similar challenges.
Situated in a small but sparsely populated community, the 2014 All-Ireland winner is looking to find ways that his pub can still provide some of its usual services to more vulnerable patrons.
"We're going to try and do maybe a delivery service this week," he explained. "We'll trial that and I've just got us up online there over the weekend, but it will be difficult enough with the sparse population and a massive radius of people.
"There is an older population here as well and you'd feel for those people who are home alone and would usually pop in to the pub for their sandwich or dinner. As far as takeaway options go, there aren't too many down here in Dingle in terms of wholesome meals.
"We're going to try and provide that for the people in the town. It would probably be more in our interest to close the doors but these things have to be provided for in small communities.
We will be offering a delivery service from 12-6 from tomorrow to a 7 mile radius. If you know of any elderly people they can call our landline 066-9151238 and we'll do our best to provide a promo level of service.

— Paul Geaney (@Geaney15) March 15, 2020
Two publicans keen to implement best practice when it comes to dealing with the spread of coronavirus, neither Farrell nor Geaney were overly impressed with the scenes that emerged of tightly packed patrons singing "Sweet Caroline" from within a Dublin city pub over the weekend.
Nevertheless, they are quick to counter that not all pubs and bars should be lumped in with the unruly or unaware.
"Pubs I'm sure were doing what they thought was the right thing but the severity wasn't really made 100% clear," argued Geaney of the situation before this weekend. "People standing in shops talking together is the same thing or on the street.
"We didn't know what social distancing was until a few days ago and pubs became an easy target because of what went up on social media and the whole lot of us were tarred with the same brush.
"That is difficult for the industry to take and I'm sure there were plenty of pubs around the country that were finely behaved. The reality is that a lot of pubs will close now and never open again throughout the country.
"I know that every industry in the country is going to be impacted by this, but if you've a government job or something like that at least you'll still get paid."
Speaking on Monday's OTB AM from remote locations, you can watch back Brian Farrell and Paul Geaney in their entirety here.
Subscribe to Off The Ball's YouTube channel for more videos, like us on Facebook or follow us on Twitter for the latest sporting news and content.