UCD Professor Paul Rouse continued his History of Sport series on Tuesday's Off The Ball by taking a look at the GAA's handling of their public profile in the wake of Irish partition. 
After debunking a number of the self-made myths told by the GAA about its involvement (or lack thereof) in the 'Great War' and 1916 Easter Rising on last week's show, Paul Rouse explored the association's approach to Irish partition in the latest episode of the History of Sport series.
"It created a story around itself," he remarked of the GAA's determination to suit its new surroundings in the independent Irish Free State. "The association would be seen to fit snugly within the imagery and iconography of this new state and, basically, it just started to invent things for its own ends."
In a wide-ranging discussion that charted the path many sporting bodies explored in the immediate aftermath of partition, the GAA, more than any other organisation at this time, was wise to the nuances of Irish liberation and what many now wanted an independent Ireland to become.
"Revolution was not simply about the post-boxes being painted green or taxes flowing to Dublin instead of London," remarked Rouse. "Many wished for this to become a cultural revolution too. They wished for this to be the creation of an Irish-speaking state with Irish music, Irish literature and Irish games."
As was demonstrated by the infamous 'Ban' rule and the restriction it put on GAA members with regard to any participation in foreign games, an emphasis on Irish activities often came at the expense of anything or anyone that did not suit this agenda.
Furthermore, as Rouse explored, this stance rarely tended to discriminate.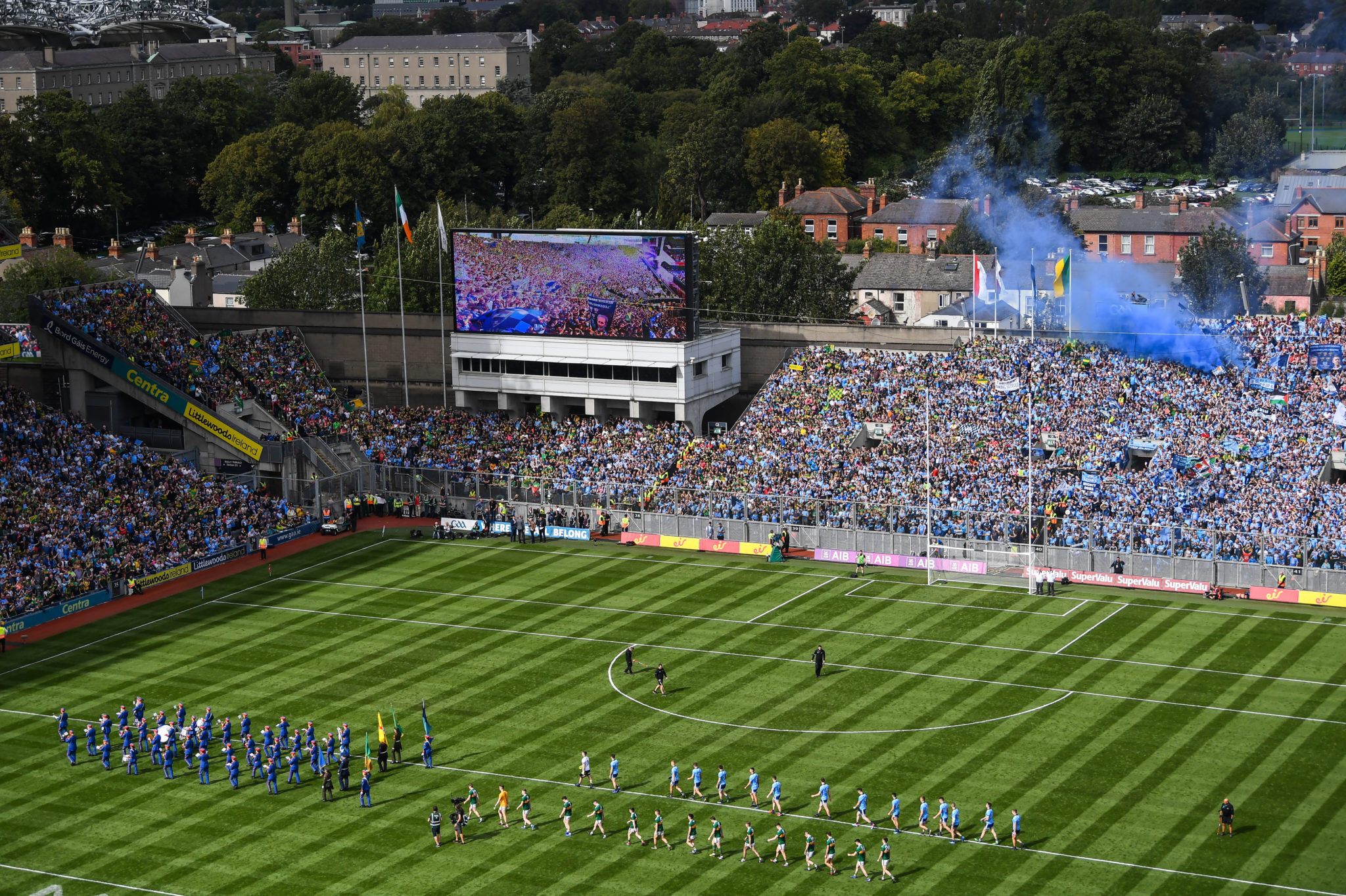 "It brought them into positions of extraordinary contortion," he noted of a remarkable incident that tested the GAA's adherence to their rules. "The newly elected President of Ireland in 1938 was Douglas Hyde who, as part of his new position, attended a soccer match.
"Now, Douglas Hyde was the founder of the Gaelic League and an Irish speaker who was a friend of Michael Cusack. He had promoted hurling in the beginning and was a patron of the GAA. 'Ban him now', and banned he was.
"His patronage was removed from the association in 1938 because no man could be said to reside above the rules."
As we learned on this latest History of Sport episode, however, the GAA's firmness in dealing with the nation's President was all part of its broader repositioning in the eyes of the country.
"Until 1931, Hill 16 in Croke Park was known as Hill 60," explained Rouse, the origins of which found their meaning in a battle from World War One. "It wasn't, as is said, built from the rubble of the 1916 Rising. If they had managed to do that, it would have been the most extraordinary achievement in Irish sport seeing that the stand was opened in 1915.
"Much like the Kop in Anfield or Hillsborough which took their name from a battle in the Boer War, there was precedent around how the name Hill 60 came about.
"In 1931, however, an IRA man and GAA member Dan McCarthy stood up and said that it is outrageous that one of our fields which has been stained by martyred blood - in reference to Bloody Sunday - should be called after a foreign battle, fought by a foreign army in a foreign field."
Over the coming years, this fairly straightforward explanation for the change grew legs, however.
"In January 1966, Raymond Smith, one of the most famous journalists in Ireland at the time, was writing in the Sunday Independent," explained Rouse. "He went out of the offices on Middle Abbey Street into the Oval Bar for a pint.
"He was sitting beside an old man who was drinking his pint and they were talking away. As he later wrote of that exchange, he finally met a men who told him that he had been paid a shilling-a-load for bringing the rubble from the 1916 Rising up to Croke Park to build Hill 16.
"So, with things like this, it just comes down to the capacity of history to compete with the power of men drinking pints in pubs telling stories."
You can listen back to UCD Professor of History Paul Rouse in full on Off The Ball from 7:00 pm tonight. Alternatively, this latest History of Sport episode will be available as a podcast or indeed as a video on OTB's YouTube channel later this evening. 
Download the brand new OTB Sports App in the Play Store & App Store right now! We've got you covered!
Subscribe to Off The Ball's YouTube channel for more videos, like us on Facebook or follow us on Twitter for the latest sporting news and content.