It is easy to feel that sport is insignificant in the face of death, but it is maybe fitting that the footballing show went on after the passing of Brendan Óg Ó Dufaigh.
Brendan - Ógie to his friends, clubmates and coaches - was a natural leader on and off the pitch, typifying the best of the GAA as a fierce competitor who cared for those he played with and for.
Off The Ball was privileged to be joined by Seamus 'Banty' McEnaney and Brendan's club coach at Monaghan Harps, Paddy Kelly - to remember a young man taken too soon.
Brendan Óg Ó Dufaigh
McEnaney spoke fondly of a player who he managed at minor level and for whom 24 of his 30 teammates nominated him captain.
But it was as much off the pitch as on that Ógie shone.
"Everybody loved him, he was a leader," said McEnaney.
"He was also the leader of the party as well. There was loads of divilment in him.
"I remember we were playing an Ulster semi-final and 10 days before he came to me on the Tuesday night when they were all 17.
"He came to me saying 'Banty, there are 28 of us with tickets for a concert in Dublin, can we go?' and I said 'Ógie, we've got an Ulster semi-final in ten days. He said that the boys really wanted to go.
"I said: 'I'll do a deal with you: you can go but there'll be no drinking because you're not 18 yet.' He had a big grin on his face and said 'You wouldn't do that to us Banty, would you?!'"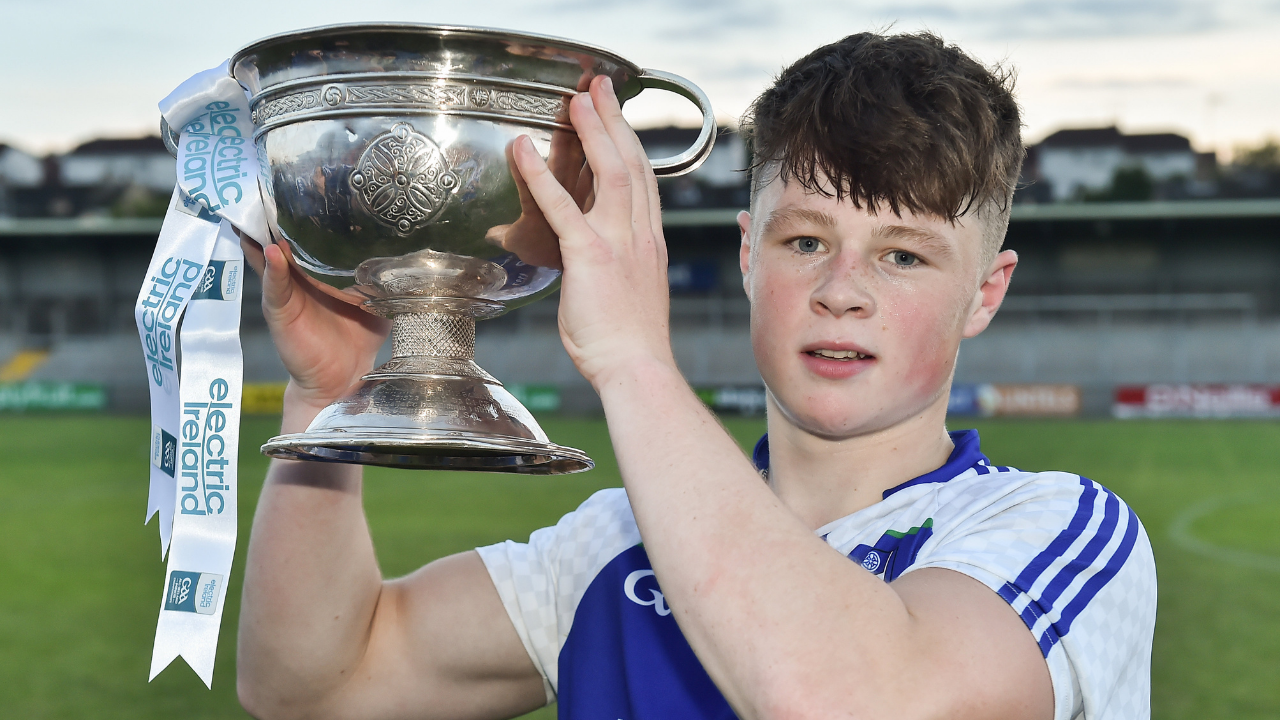 McEnaney relayed just how hard this has hit sport and communities in the county.
"The GAA community is absolutely rocked in Monaghan, we are devastated. He had a huge future ahead of him regardless of who the intercounty manager was. He was destined to be a leader within any group.
"He was a player, a friend, just someone you could be really proud of. I can only imagine the devastation his family has. We, as his comrades and GAA family, are devastated.
"Life will move on for us, but it will never be the same for the Dufaighs again."
'Thousands lined out for Ógie'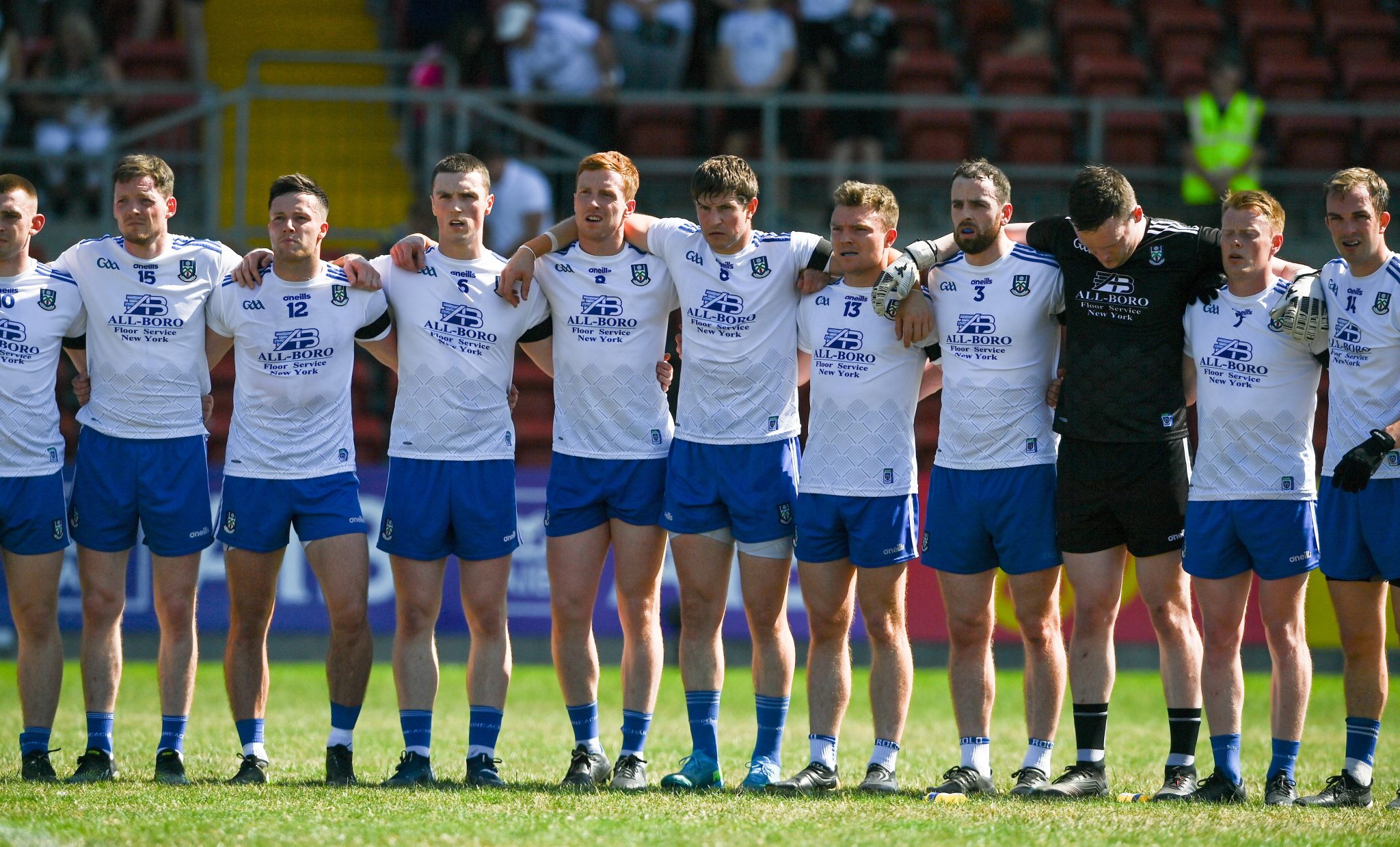 Kelly wanted to pay tribute to those who have supported his family and friends so far.
"I was speaking to his dad at the removal and he was blown away.
"You presume that these things will be such a quiet affair until you get to the house. His father was speaking with so much pride in the people that turned out - from Carrickmacross, to Castleblayney.
"I believe that the Castleblayney team put a guard of honour out through Clontibret; his father said it wasn't hundreds but thousands of people that lined the road for him.
"It speaks of something that a lad of 19 years of age, destined to be a county star, but it is the ordinary person that aligned themselves with him. I'm talking about lads you would never line up with a future intercounty star.
"Lads that do a bit of hunting, lads who are into cars. We had a book of condolences open and there were lads coming in with [personalised] licence plates, and you're thinking 'How did he get time as a 19 year old?'"
McEnaney said that he was unaware of any offer to postpone the match the following day, but that he welcomed the opportunity to pay tribute in the way he felt most apposite.
'Thank you to everybody'
Final word to Kelly, who wanted to address the GAA community as a whole.
"I want to thank everybody: the whole of the county, all of the clubs, the neighbouring county as well. We've seen other counties putting stuff up on Twitter, I know that the family were very touched by the gesture from the Cork under-20s.
"The GAA community is very strong, and on days like this people who aren't affiliated with the GAA might not realise [how close-knit it is.]
"But when you see a grieving family like Ógie's family, and young lads who are still at school dealing with the death of a colleague in tragic circumstances, that that support is absolutely invaluable.
"I want to thank everybody for those gestures, they may have taken effort and time, but they have been comforting to the families.
"I know Paddy Tally gave a very good speech before the game in Monaghan, so I just wanted to thank everyone for those kind words on behalf of ourselves."
Download the brand new OTB Sports App in the Play Store & App Store right now! We've got you covered!
Subscribe to Off The Ball's YouTube channel for more videos, like us on Facebook or follow us on Twitter for the latest sporting news and content.