As he criticised the GAA's unwillingness to act decisively in the 'Club vs County' debate during an appearance on Monday's Off The Ball, Michael Duignan hit upon the central points of what would constitute a meaningful manifesto for change. 
Leadership for the sake of authority alone didn't drive Michael Duignan into the world of GAA administration.
Elected chairman of the Offaly county board late last year, he remarked in an interview with Off The Ball that his native county's struggles on and off the field of play spurred the two-time All-Ireland winner into action.
"I'm disillusioned with where we are," he explained at the time of his appointment, "[and] I think we could be doing better."
Almost seven months later and the unfortunate emergence of COVID-19 has dictated much of Duignan's agenda thus far. Yet, in strictly sporting terms, any threat to the status quo held great potential for this reformer.
If the normal way of doing things across every level of the GAA was to be disturbed, it was time to construct a new and more favourable 'normal' for all involved.
Unbelievably, it is an opportunity for radical change that may have already been lost.
Nevertheless, if Michael Duignan in Offaly or Stephen Barker in Derry are anything to go by, the changing face of GAA's administrators at a county level would inspire some confidence that all hope is not lost.
As he criticised the GAA's recent handling of the 'Club vs County' debate on Monday's Off The Ball, Duignan, almost inadvertently, laid out the critical tenets of a manifesto that would be worthy of a GAA President motivated by reform.
Despite unprecedented circumstances, the GAA's decision makers upheld their bias toward the sanctity of inter-county football and hurling at the expense of the club game.
For Michael Duignan, a more rewarding experience for all of the GAA's members rests on a necessary change of emphasis.
Prioritise all the people
"It is hypocrisy, it is dishonest," he remarked of the GAA's call not to sanction county teams who return to training before the date dictated by the association itself. "What sort of message are we sending to these young men who are supposed to be leaders of their community?
"We will run courses for them and help put them through college with the GPA, and yet we're telling them that being dishonest and hypocritical is the right way to go about your business. I think it is disgraceful what is happening around the country.
"I would have said that any county that trains before the September date, like what is reportedly going on in counties across the country, I would have those teams thrown out of the championship."
Disillusioned by a 'win at all costs' mentality that has infiltrated the inter-county game and trickled downward, Duignan's outlook coincides with a more holistic idea of what the GAA can do for communities.
"I'm very disappointed with John Horan and [the GAA's Director General] Tom Ryan for not coming out," he said of their reluctance to sanction county teams that return to training before the date dictated. "It was a great opportunity to stop this sort of rule-breaking.
"After all we've went through together, our communities and clubs should be first. For once, let clubs have their players without having to look over their shoulders.
"This has been a very poor example of how we should be running our association."
Addressing elitism head on
"Pretending that these issues are not there is not good enough," surmised Michael Duignan of the GAA's standard approach to dealing with competitive imbalances.
Inherent in the solutions found for this year's Gaelic football and hurling championships was an uninspiring recidivism for the use of formats previously deemed unsatisfactory.
Although the circumstances in which these decisions were made posed numerous difficulties, why it was felt that the county championships must be played off at all costs troubled Duignan.
"Maybe the ultimate answer here was not to have any inter-county championship this year," he suggested, "just leave players with their clubs in 2020."
Disappointed at the manner in which the demands of inter-county football and hurling have driven up the hours required of amateur sportspeople to compete at the elite level of the GAA, Duignan believes he knows how to address this unsustainable formula.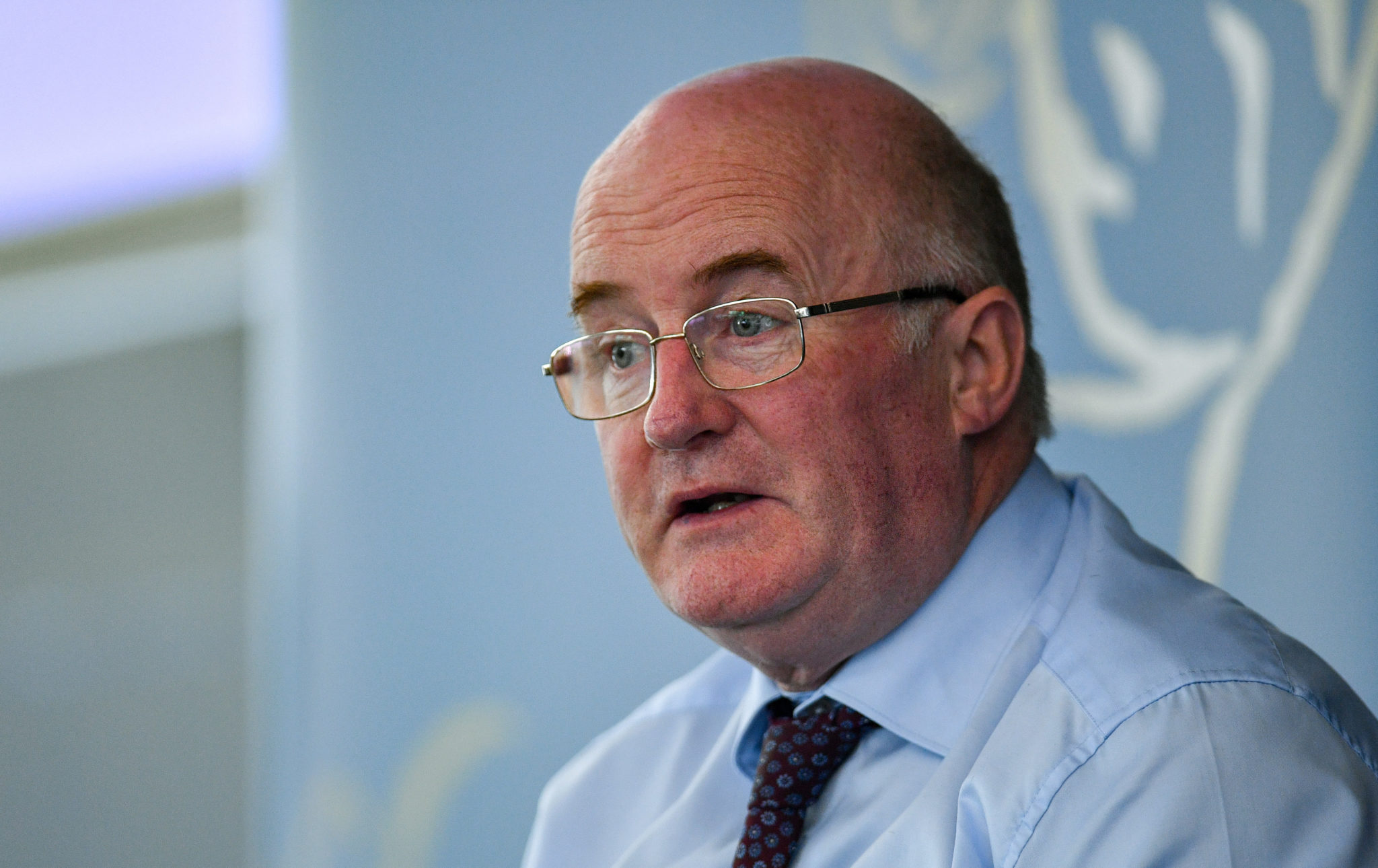 "The easiest thing is make the funding equally shared out," he stated. "If you have a county with plenty of money that can pay for the best backroom teams and all this, the gap will only get wider between those who have money and those who don't have it.
"Bar maybe the top few counties in either code, what other county in the country realistically has a chance of winning an All-Ireland ever again under the current system? They're really only cannon-fodder for the big counties.
"What we're doing in Offaly is getting our structures right, improve the standards of our players and give them the best chance possible to compete. But unless there is a level playing field beyond that, we don't have the people or money to compete.
"Whatever then of not having the people, at least if you have equality in terms of the finances you might get a bunch of players like we had in the 1970s, '80s and '90s that could compete with the best.
"But if we do everything we can do and still there is this gap, well how can we ever compete then? That's where we need balance and it is only getting wider and wider now."
Crucially, as a means of stemming what is expected of inter-county players, Duignan believes that it would signal real progress if the number of training sessions players undertook was capped and if a set couple of months were boxed off as a time where inter-county action was not allowed.
"The inter-county game has become all-powerful," he lamented, "and if anyone criticises it they are considered to be out of touch."
Embrace action
Fundamentally, Michael Duignan's message as chairman of the Offaly GAA county board is one that prioritises progress and change.
Although the issues that the association must contend with vary and - as COVID-19 has demonstrated to devastating effect - cannot always be prepared for, Duignan's outlook would appear to champion the very idea of action itself.
"I think there was an opportunity here for the GAA to actually carry out a reassessment that has kind of happened in wider society," he explained. "Over the last couple of months we saw governmental decisions made overnight on occasion with relation to health, social welfare and other issues.
"We didn't have time to spend years and years talking about these issues, we actually had to go and do things. I don't think anyone has all the answers, but certainly there has to be a better way of doing things."
**********
Be it Michael Duignan or another figure in possession of similar ideals, the GAA remains a drowsy giant whose full potential is yet to be realised.
Half-asleep isn't asleep, however, and shifting the direction of such a behemoth that continues to impact the lives of many people across the country isn't likely to be easy.
"We had a chance just to say that the community comes first and what have we done," a somewhat resigned Michael Duignan asked. "The GAA has jumped straight back into the inter-county rat race again and these people would want to have a look in the mirror."
While there is ultimately a sense that all parties involved in this debate want what is best for the GAA, what the best actually is remains up for debate.
As the GAA probes whether insanity is in fact measured by one's belief that the same act may yield different results, however, Duignan understands at least that if the association is to remain prominent things will have to change.
Download the brand new OTB Sports App in the Play Store & App Store right now! We've got you covered!
Subscribe to Off The Ball's YouTube channel for more videos, like us on Facebook or follow us on Twitter for the latest sporting news and content.