On what is promising to be a hugely significant weekend for Ladies football, former Dublin goalkeeper Cliodhna O'Connor discussed a number of prevailing issues within the sport that cannot be allowed to go unnoticed any longer. 
It is hoped that up to 10,000 people will attend this weekend's double-header of All-Ireland semi-finals between Galway and Mayo, Dublin and Cork.
An estimate that hints at the upper limit of what the Ladies Gaelic Football Association expects, that these penultimate games will take place in Croke Park all but assures an advance on last year's total of 1,000.
"This is a bit of litmus test for Ladies football to see how people respond to it," suggested Cliodhna O'Connor on Thursday's OTB AM.
Indeed, if the LGFA were to bolster the impressive numbers the All-Ireland final series commands with a round of well-attended semi-finals, it would perhaps serve to best illustrate the increased popularity of the sport in recent years.
A development she rightly celebrates, O'Connor is determined that success at an elite level does not overly obscure failings elsewhere, however.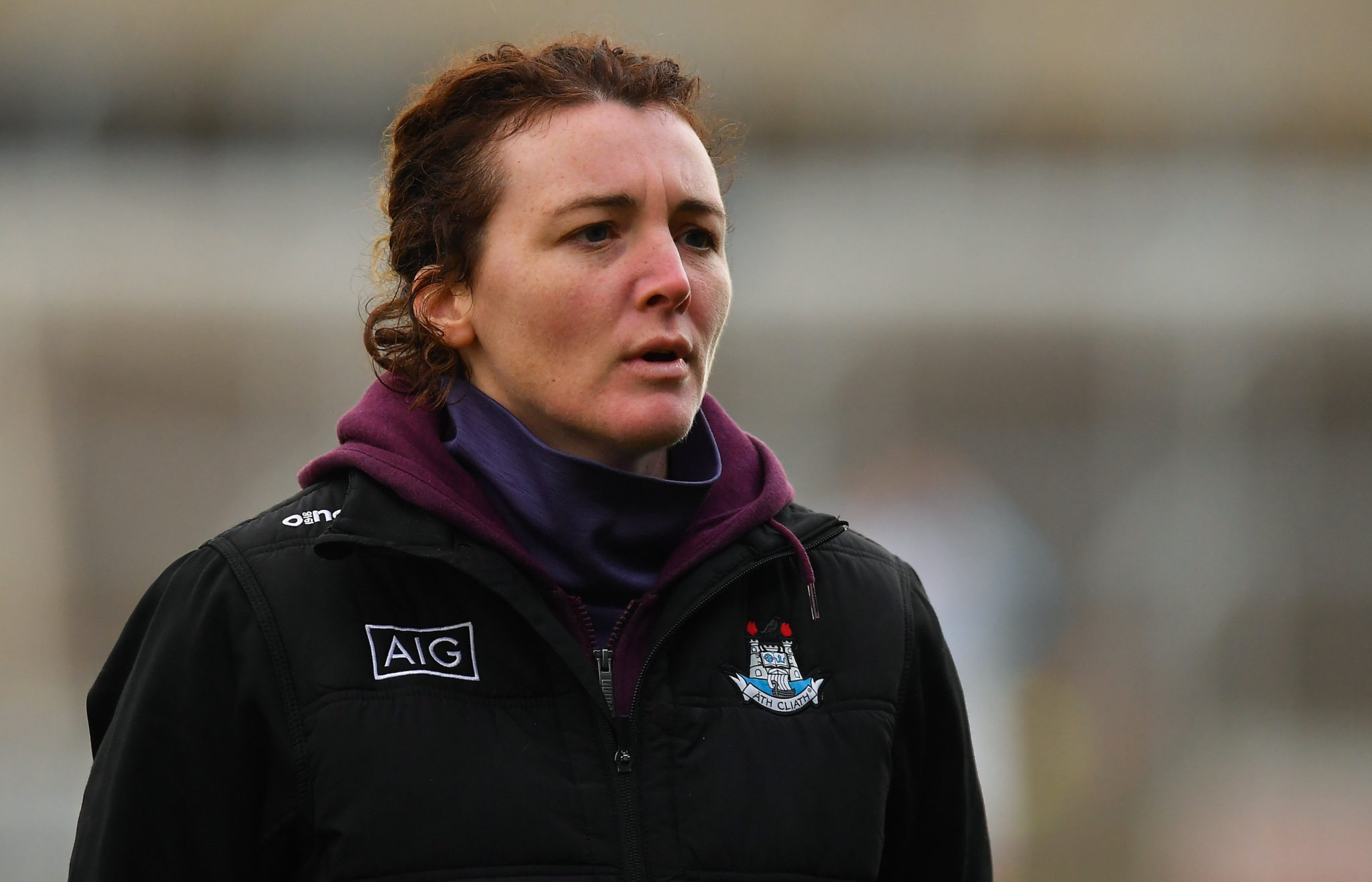 It is perhaps no great surprise that an issue afflicting the men's inter-county game has created problems for Ladies football also.
"While there are so many good things going on," she explained, "I think in terms of the development of the game we have to look at the discrepancies in standards."
As Dublin and Cork move further away from the chasing pack, O'Connor argued that the LGFA's commitment to a provincial structure is ultimately holding weaker counties back.
"The current structure is not fit for purpose," she stated, "and I think the argument to keep [the provincial competitions is based on] tradition, that the provinces like their day out.
"The other argument is that it gives people who wouldn't have a chance to win an All-Ireland final at some silverware.
"I just don't think it does the game any favours."
The "flogging of a dead horse" as O'Connor sees it, however significant the growth of the LGFA's signature games, it will prove meaningless without a greater sense of parity throughout.
"There are gaps starting to appear," she warned, "and while the Dublin vs Cork rivalry drives the standard higher, I'd be concerned about that second tier of teams.
"You can't just sit back and wait with your fingers crossed and hope that a good manager will come in, or whatever.
"They have to be more proactive at inter-county level."
If you want to watch back Cliodhna O'Connor's interview in its entirety, click here. 
To appreciate the fears and issues Cora Staunton, Sarah Rowe, Ailish Considine and Lindsay Peat have regarding Ladies football, click here. 
Subscribe to Off The Ball's YouTube channel for more videos, like us on Facebook or follow us on Twitter for the latest sporting news and content.