Welcome to Kieran Donaghy's Shot Clock - a brand new weekly feature on OTB AM which sees the Kerry legend go head-to-head with an Off The Ball presenter.
These ultra competitive debates will see each side fight their corner on a range of hot topics from across the world of sport, with a two-minute timer ensuring they get to the point. There will be rapid-fire predictions and the mailbox too (email [email protected]) where our viewers get to challenge Donaghy with their thoughts. If your argument stands out we might even throw you on air!
In the meantime, here is what we learned from Episode 3 of the Shot Clock:
Donaghy wants the GAA to move on more suitable venues to avoid atmosphere-lacking games in Croke Park.
"No atmosphere. No buzz... It's just dead."

On this morning's Shot Clock Kieran Donaghy told @gergilroy how he really feels about matches in front of a half empty Croke Park! #OTBAM

FULL SHOT CLOCK ➡️https://t.co/rH7IWj1ZqT pic.twitter.com/eaLv0omFvp

— Off The Ball (@offtheball) February 28, 2019
Doug Howlett's move to Cork will be a success, with the cross-pollination of sport an exciting prospect for the county.
"For me, having Doug Howlett involved, I always loved it," said Donaghy.
"We'd often go to training camps and get Paul O'Connell coming into us or Ronan O'Gara.
"Players that are talking to you that have been there at the highest level. We can consider ourselves at a high level in the GAA but getting someone else in who's at a higher level and a professional level.
"I'm picking their brains. I think we can be ignorant to think we can't learn from other sports.
"I've seen first hand, having been involved at a high level in basketball and bringing some of those aspects to the football team and how it can help both a club and a county.
"There's always stuff to learn. The high performance is one thing, but I'm sure Doug will spot things that will allow him to tweak a player as he goes for a ball or what he sees."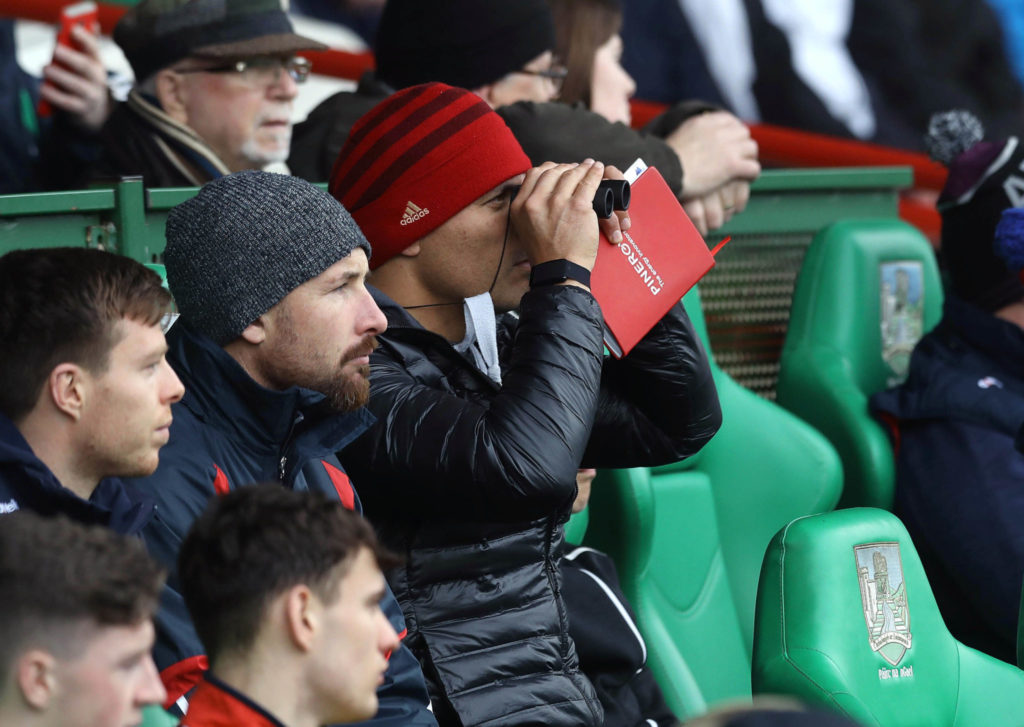 Mayo missed their chance to announce themselves as All-Ireland contenders against Dublin
"Dublin know how to counteract that!" pic.twitter.com/fyIIRxEjcD

— Off The Ball (@offtheball) March 1, 2019
If you want to share any ideas or comments for Kieran Donaghy's Shot Clock or you disagree with our main man on anything at all, get in touch on [email protected].