As the Dublin senior football team prepares for life after Jim Gavin, former inter-county player Denis Bastick shared his first impression of the departing Gavin on Monday's OTB AM.
One of Dublin's most recent All-Ireland winners before Pat Gilroy's side ended the 16-year wait in 2011, Jim Gavin nevertheless succeeded Gilroy with at least some small degree of apprehension on the players' behalf.
"I wouldn't say he had an aura around him at the time," admitted Denis Bastick when discussing Jim Gavin's appointment seven years ago on Monday's OTB AM. "We weren't expecting Pat Gilroy to go at the time."
A starting midfielder for Dublin as they overcame Kerry in 2011, Bastick would go on to win four more All-Ireland medals under Jim Gavin.
Surprised though the panel was at Gilroy's decision to leave in 2012, it didn't take Gavin long to stamp his own authority on the county's potential, and how he intended to deliver on it.
"I definitely recall the first meeting where he said he's here to win multiple All-Irelands," recalled Bastick. "Jim came in and said he's not here to win one, but here to win a multiple."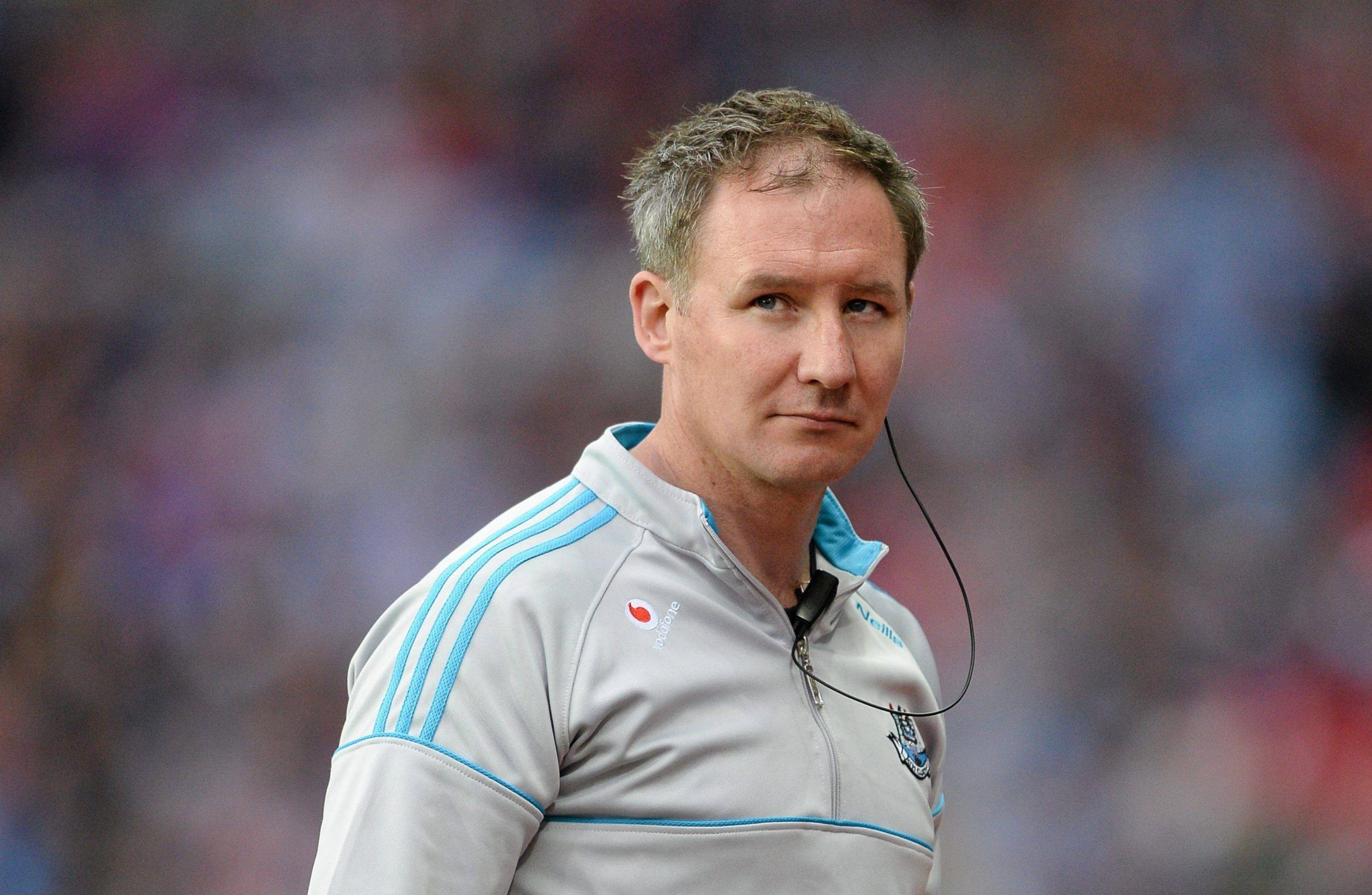 An outright intention that spectacularly came to pass for Jim Gavin's side, under the management of the Clondalkin man Dublin won six out of seven championships contested.
Responding to the news of Gavin's departure on Off the Ball's 'Sunday Paper Review', Conor McKeon, a journalist who has closely covered Dublin throughout his tenure, shared his own insights into that first meeting Bastick referenced between the players and their new manager in 2012.
"I spoke to people who were at the first team meeting when he took over at the end of 2012," he explained. "They were gobsmacked by how thoroughly he had everything planned out.
"He basically said that he thought there was enough talent in the room to win the next three All-Ireland titles - one of them they didn't win in 2014, but that was probably the genesis for the five-in-a-row.
"He went through every single little thing and how the team was going to operate. I know people will throw their eyes up to heaven, but it was very much about values and as much about how people conducted themselves away from the group.
"Jim has always been one of these people, I think, who believes that people who are trying to be better people ultimately become better players."
A difficult act to follow, it is expected that Dublin's County Board will seek to have a replacement for Jim Gavin in place by the end of the week.
Subscribe to Off The Ball's YouTube channel for more videos, like us on Facebook or follow us on Twitter for the latest sporting news and content.