After announcing his decision to run for the role of GAA President, former Armagh footballer Jarlath Burns shared his dissatisfaction with the association's rising ticket prices. 
With a new GAA President set to be elected at the association's 2020 congress for a three-year term beginning the following year, Burns, who captained Armagh to Ulster success in 1999, admitted that he believes ticket prices have risen unnecessarily high.
"I personally think that ticket prices are too expensive," he explained to Off the Ball, "I think the GAA charge very often too much."
In both of this year's All-Ireland finals, fans were charged €90 for stand tickets and €45 for a place on the terraces. The first rise in ticket prices for the GAA's two flagship days since 2011, Jarlath Burns can appreciate the hidden factors informing the association's decision, however.
"The All-Ireland is the GAA's big pay-day," he noted.
"I think it is 60% of all games that the GAA organise at a national level are done at a loss, and I think it is something like 90% of any GAA game you go to from underage upward are free.
"So, you can look at this from a whole variety of ways.
"Even if you look at the semi-final of the All-Ireland, the Tyrone v Kerry match, you could take a whole load of young people from your club and they'd all get in for €5."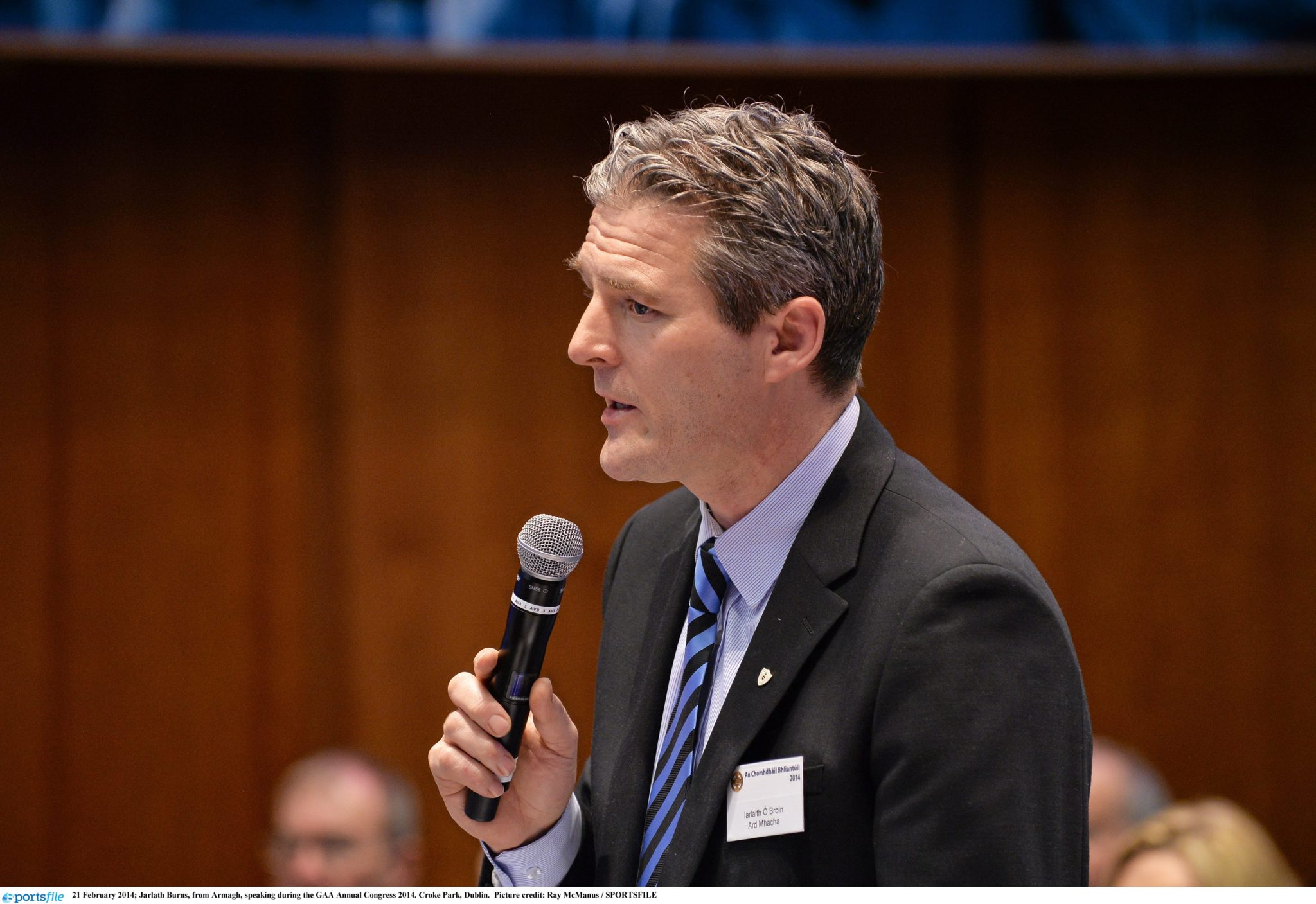 With the All-Ireland semi-finals and finals offering the GAA a lucrative opportunity to generate necessary funds, Burns nevertheless has faith in certain initiatives that have served to ease the financial burden on fans.
"I think one of the best innovations the GAA has ever brought in regarding tickets has been the season ticket," he explained, "because gone are the days now where you hear of the fella who has gone to all of the matches and he doesn't get a ticket to the All-Ireland final.
"I think the Ulster Council reduced the ticket prices and brought in various packages and that worked very well.
"As a result of that, attendances were up and I think that is something we could look at [on a national level]."
One of many topics touched on during Burns' interview with Off the Ball, you can listen to that chat in full here. 
Download the brand new OTB Sports App in the Play Store & App Store right now! We've got you covered!
Subscribe to Off The Ball's YouTube channel for more videos, like us on Facebook or follow us on Twitter for the latest sporting news and content.