Paddy Andrews and Andy Moran discussed Proposal B in this week's episode of The Football Pod, explaining that sacrifices will have to be made by all parties.
The proposal of a "championship league" will be voted on at Special Congress on October 23rd. Last week, the GPA gave their strong backing to Proposal B.
Speaking on this week's episode of The Football Pod, Paddy Andrews and Andy Moran had their say on the topic.
Moran, 37, believes the proposal backed by the GPA is the right decision moving forward. However, he does admit the effects this decision can have on the northern counties.
"Most counties are in favour of it (Proposal B), but you have to respect where the Ulster counties are coming from. They run a really competitive championship.
"I don't think Proposal B works in its current format. I think it will get through, but it will need to be adjusted slightly."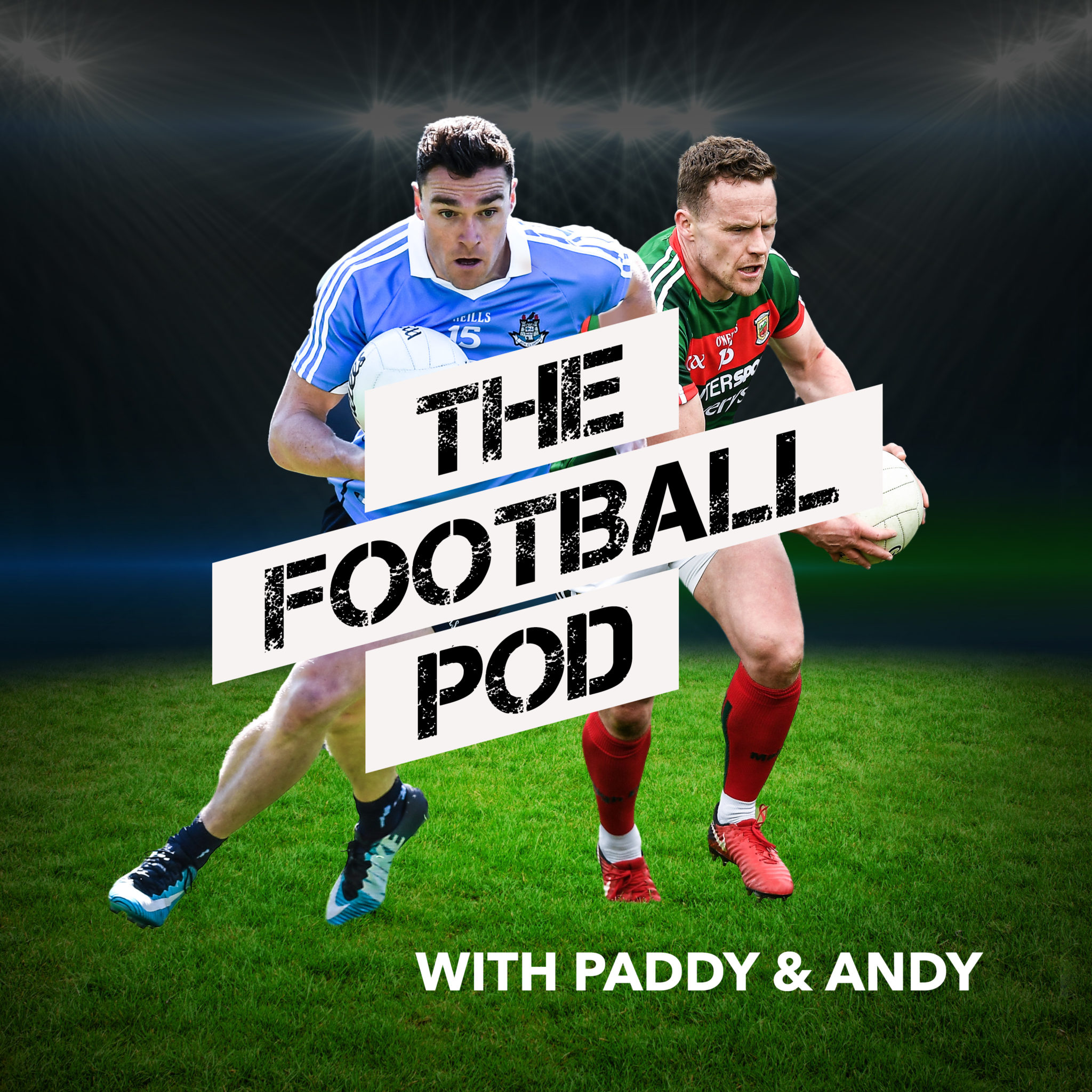 Seven-time All-Ireland winner Paddy Andrews agrees with co-host Moran that sacrifices will have to be made for the new plan to work.
"I absolutely agree with Andy on this," said Andrews. "Personally, I think Proposal B (will be voted), and you have to remember over 80% of the players want it.
"These are the guys on the ground, and they have said they want it.
"I accept it's not perfect. If there were a perfect solution, it would be in place. There has to be empathy from both sides. They do have a far superior championship in the north.
"Both sides have to be open-minded. There's going to be sacrifices from both sides."
Leitrim Appointment
Andy Moran, who was recently appointed the new manager of Leitrim, has expressed the appeal for the new format for his new side.
"For a county like Leitrim to get that level of competition would be just unbelievable. If you're a squad player in that game against Mayo, you've done all the training, and you can still only bring on five players.
"There are nine players who aren't getting a game. They don't even have a chance to get in the game."
Moran spoke about his excitement for the challenge ahead as Leitrim boss on the latest episode of The Football Pod.
Downwards
Meanwhile, Paddy Andrews has reminded the co-host of the problems faced not too long ago surrounding the current format.
"I know we had great games for the semi-finals, but we cannot forget where we were in May. I watched the games, and I thought this is not what Gaelic football is about.
"You're going to keep getting these mismatches. They do nothing for anyone. Nothing for the players, nothing for the fans - nobody!
"Every player is going to be playing week in week out. There will be tv coverage during the summer.
"Even if it's division 1, 2, 3, or 4. If there are games on and they're televised and promoted properly, people will go.
"There are going to be seven championship games for every team in the summer. Four out of every five players are in favour of it.
"At the moment, things aren't going upwards; they're going down. Something needs to change. Sticking with the status quo – we're better than that.
You can listen to everything Andrews and Moran had to say plus more on this week's episode of The Football Pod.
Download the brand new OTB Sports App in the Play Store & App Store right now! We've got you covered!
Subscribe to OTB Sports's YouTube channel for more videos, like us on Facebook or follow us on Twitter for the latest sporting news and content.