Bernard Brogan's autobiography The Hill is set to be released on Monday and two excerpts of the book, released in the Sunday Independent, illustrate the mental toughness that the former Dublin forward possessed, according to David Jennings.
Jennings and Cliona Foley joined John Duggan on the Sunday Paper Review to discuss Brogan's relationship with two former Dublin bosses, Pat Gilroy and Jim Gavin.
Despite being a constant threat in front of goal, Brogan found himself on the outs under Gilroy due to his inability to harass opposition defenders in the early days of the manager's reign.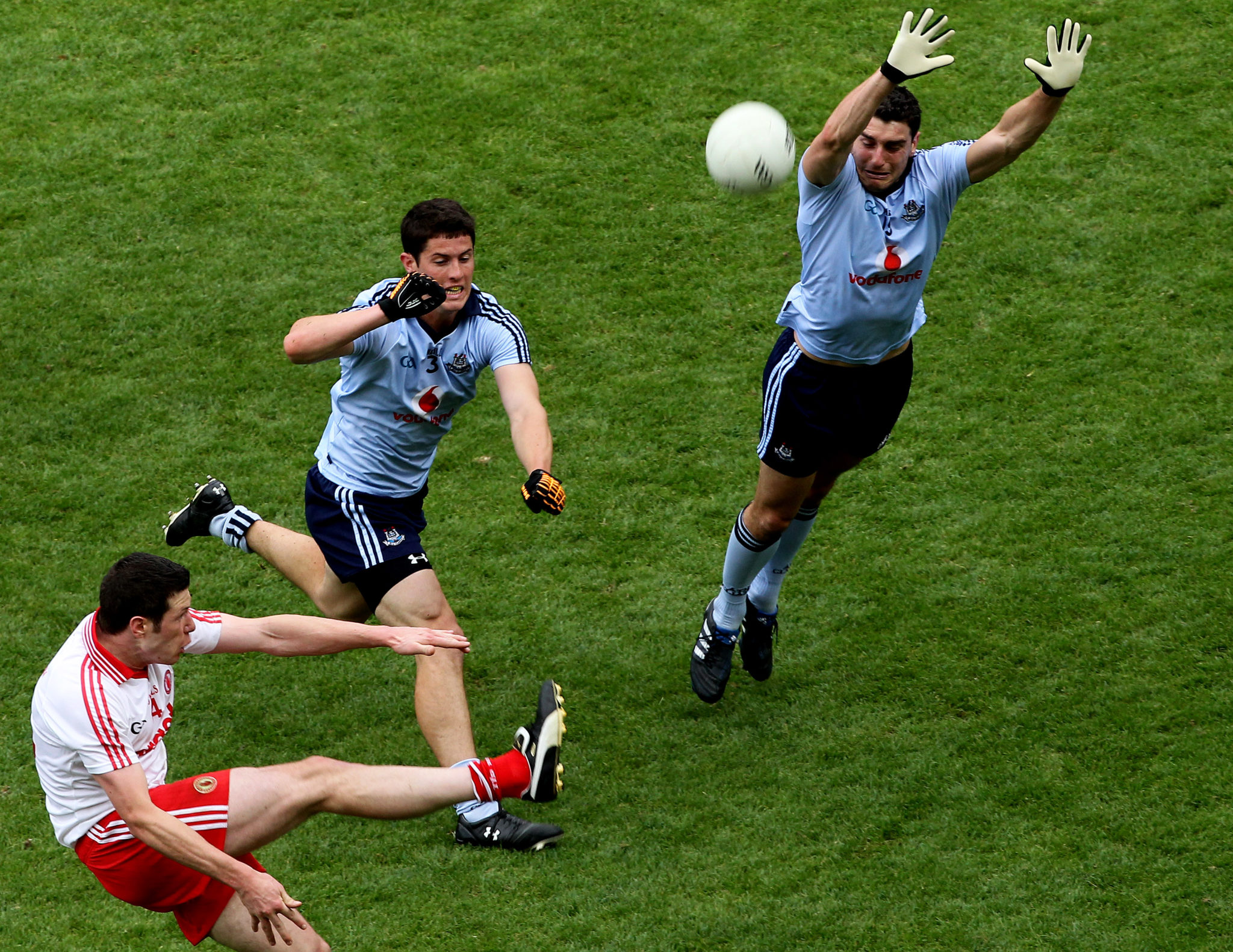 The Gilroy era
"Gilroy did not get enough credit for what he did with that Dublin team," according to Foley.
"He was the one who established a work ethic there. This is a fascinating piece because clearly he wasn't ever going to let Bernard Brogan away with thinking that all his job was to do was score points or goals."
Jennings concurred with this sentiment and went as far as to say that Gilroy's influence allowed Brogan to reach new heights on both a personal level and with the Dublin panel.
"It's really interesting the way Gilroy basically moulded Brogan into this modern forward. The idea of keeping your position in the full-forward line, not tracking back, he really drilled that out of him," Jennings said.
In the autobiography, Brogan highlights a training session where he was told to go in and get changed early by the manager after he had not tracked a runner. After returning to the changing room, Brogan assessed the situation and came up with a solution.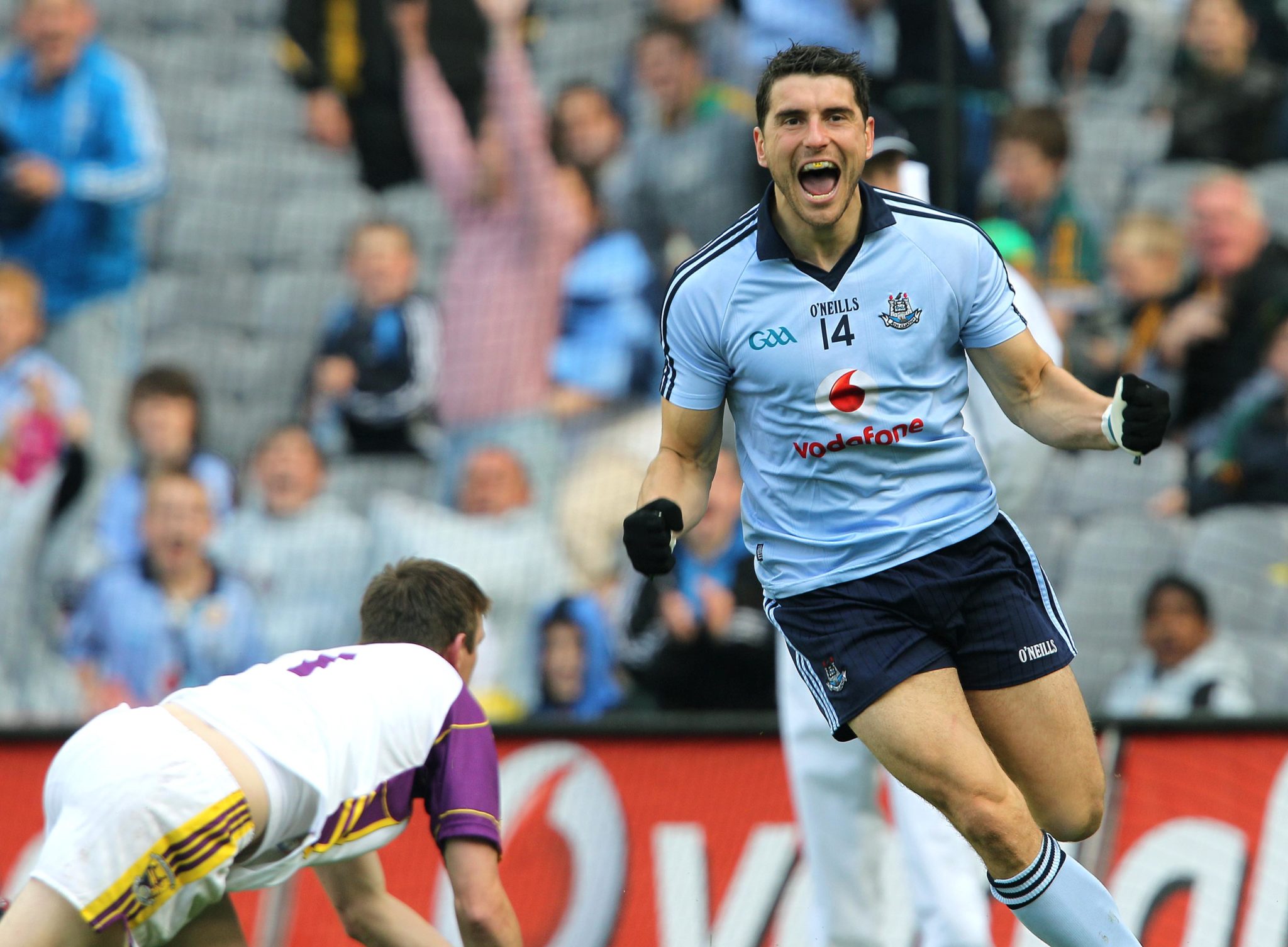 "He's testing me here but I'm not going to let him bleedin' break me."
Jennings feels that this is a testament to the mental fortitude of the Plunkett's man as both a footballer and as a human being.
"It was a kind of mental challenge for Bernard that night because I presume Gilroy thought, 'we will see what Bernard is made of. Will he drive home and go off in a huff?' He actually didn't."
"It shows how tough mentally Bernard was. You do get an insight into Bernard Brogan, the human being, as well as, Bernard Brogan the footballer."
Disappointment under Jim Gavin
The former Footballer of the Year also revealed the tense relationship he had with Jim Gavin during one of the All-Ireland runs.
Brogan was extremely disappointed to be left out of the panel travelling to Mayo in a crucial sem-final tie and made his feelings known to the man who led the Dubs to five in a row.
"Brogan was never afraid to express an opinion with managers. He always obviously talked back or argued back or had a reason why he was saying 'look I think we should do it this way," said Foley.
Despite the anger at being left out of the squad, Brogan put his head down and once again helped his team-mates prepare for the clash with Mayo while hunting a place in the panel for the final.
The book is out on Monday and will shine a light on some of the practices of the various Dublin sides in a decade of unprecedented success.
This is one of the most interesting themes the book will address, according to Jennings.
"We have gotten to know very little about the Dublin set up over the years. It's very tight-knit."
"This is one of the first insights that I personally got into the setup, you get to learn a little bit about Jim Gavin," he said.
Download the brand new OTB Sports App in the Play Store & App Store right now! We've got you covered!
Subscribe to Off The Ball's YouTube channel for more videos, like us on Facebook or follow us on Twitter for the latest sporting news and content.