Eoin Sheahan was back on Tuesday's OTB AM with his latest instalment of the Gaelic football Power Rankings. 
After the first few rounds of games from this year's restructured National Football League, Eoin is back with his first GAA Power Rankings of 2021.
Without any real hope - or apparent desire - for consensus, he was joined by Ger Gilroy and Tommy Rooney who happily set about criticising his carefully selected picks and treasured formula.
"This is all I have," he conceded, sounding a near beaten man so early in the season. 
Nevertheless, he ploughed on.
GAA Power Rankings
32-25: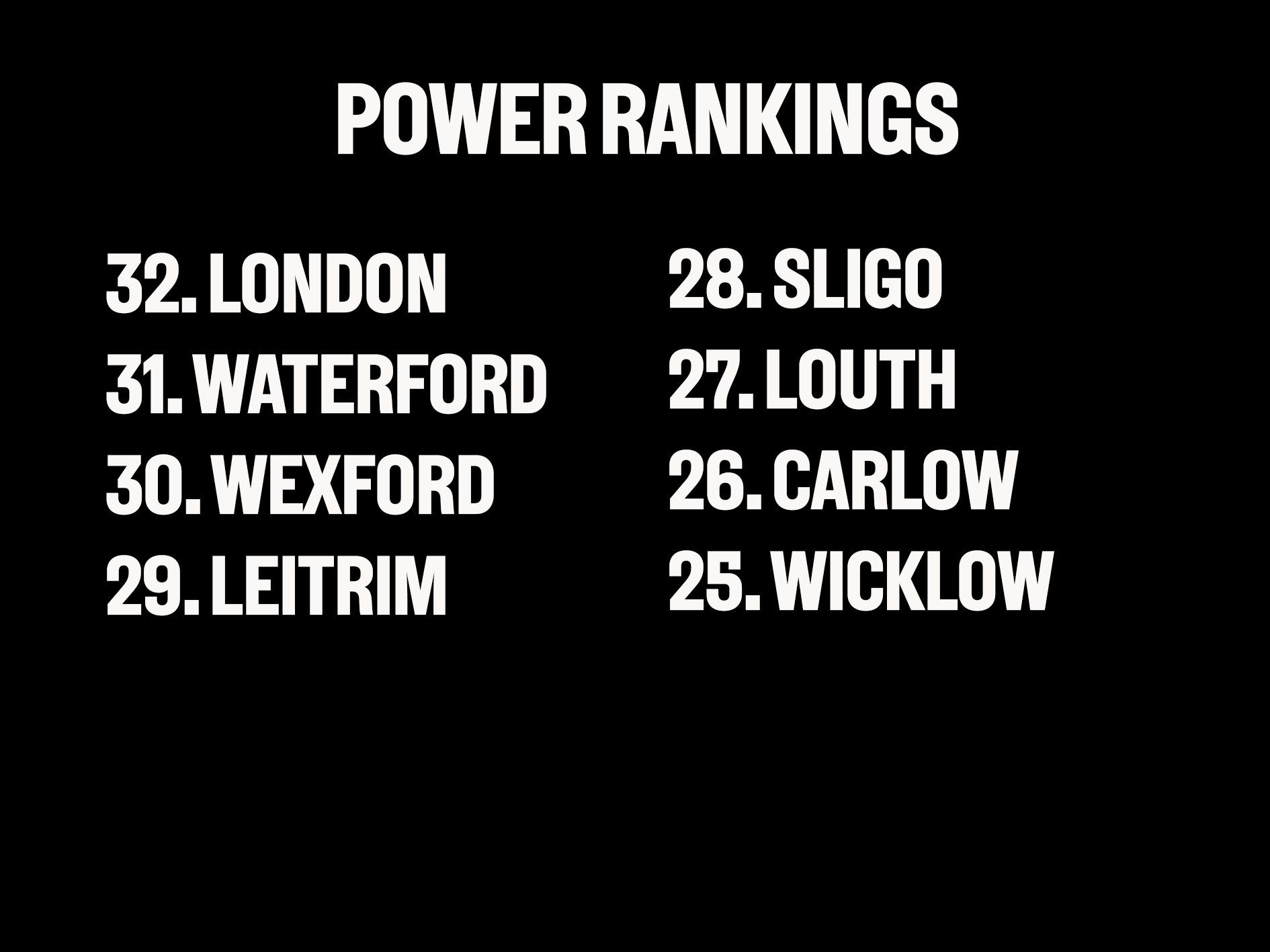 24-17: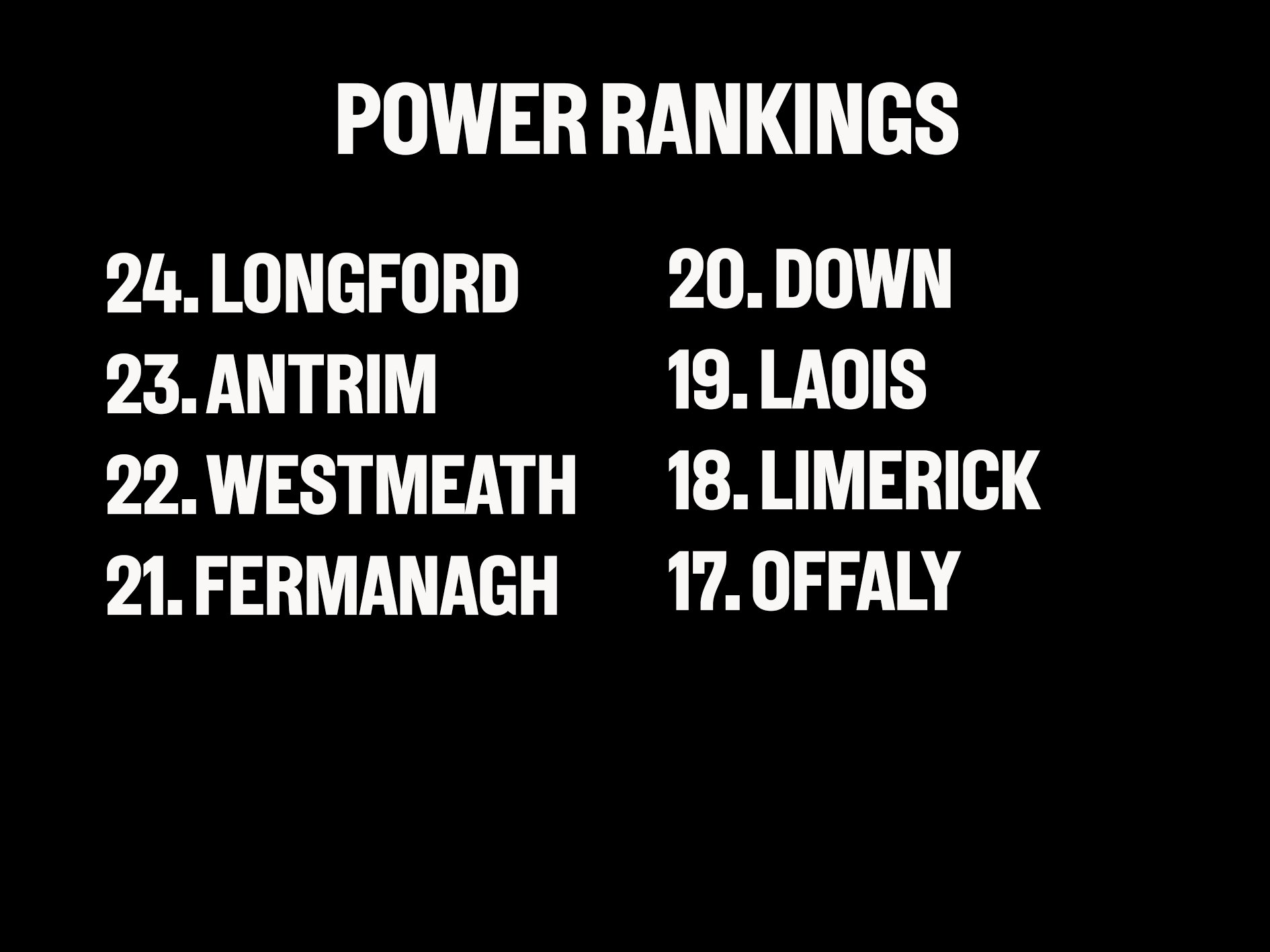 "We might not spend all that much time here," Eoin admitted, his general disdain for the country's smaller counties when it comes to these Power Rankings well established.
Of the second bracket, he did single Limerick out for praise after Billy Lee's men recorded an impressive two wins from three in the NFL this season so far.
16-9: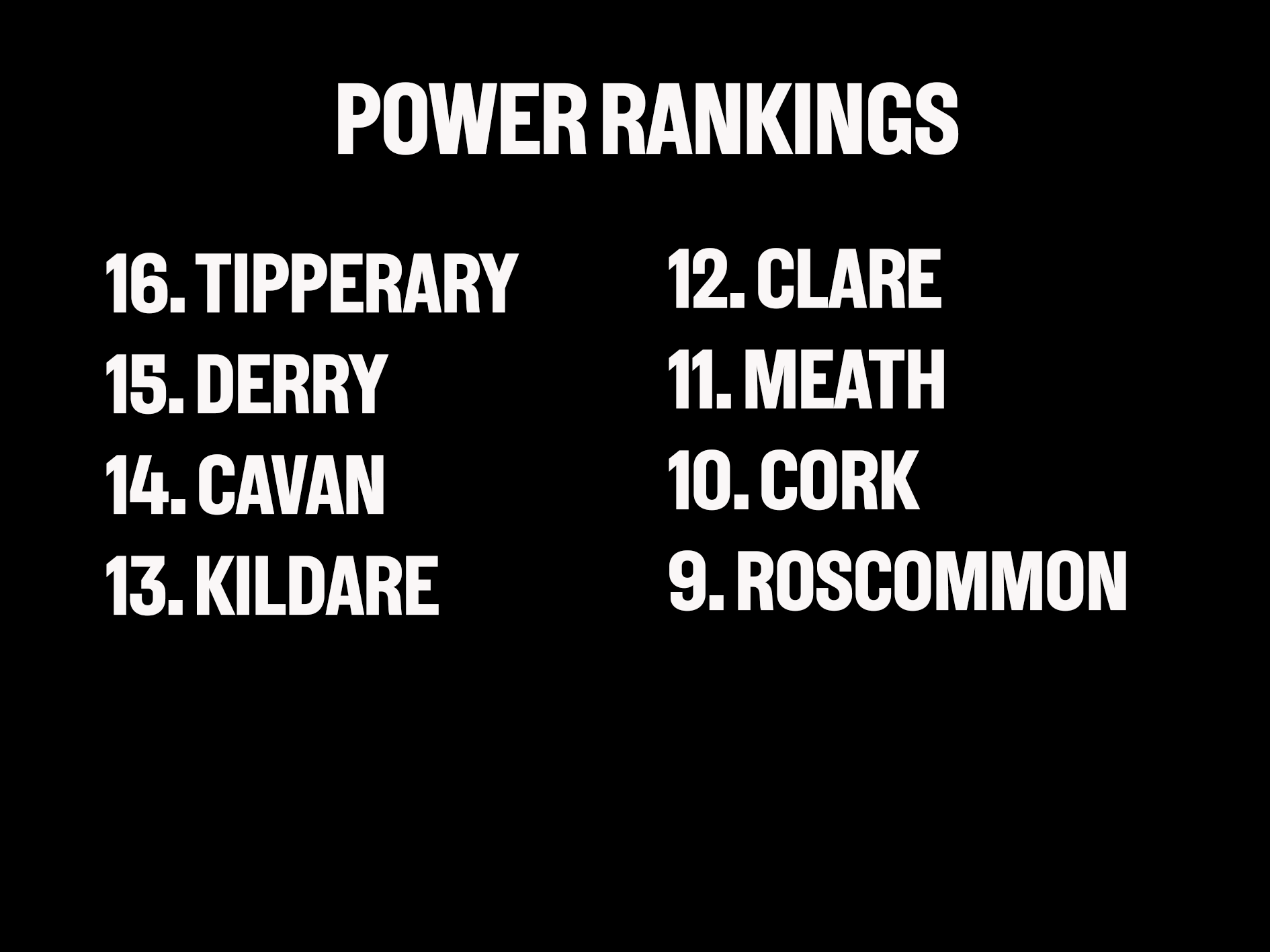 In the 16-9 bracket Eoin and Ger were joined by Meath native and host of OTB's brand new The Football Pod, Tommy Rooney.
Unsurprisingly, he wasn't pleased with where his beloved Royals had been placed.
"Yeah... yeah, could you go through the reasons how you define it," he asked, doubting Eoin's process for selection.
"What's the science here? Because it is obviously nothing to do with where counties stand in the league or how they're doing in the championship."
Thus ensued another lengthy debate about Cork's standing as a top-10 county to go along with Tommy's Meath paranoia.
8-1: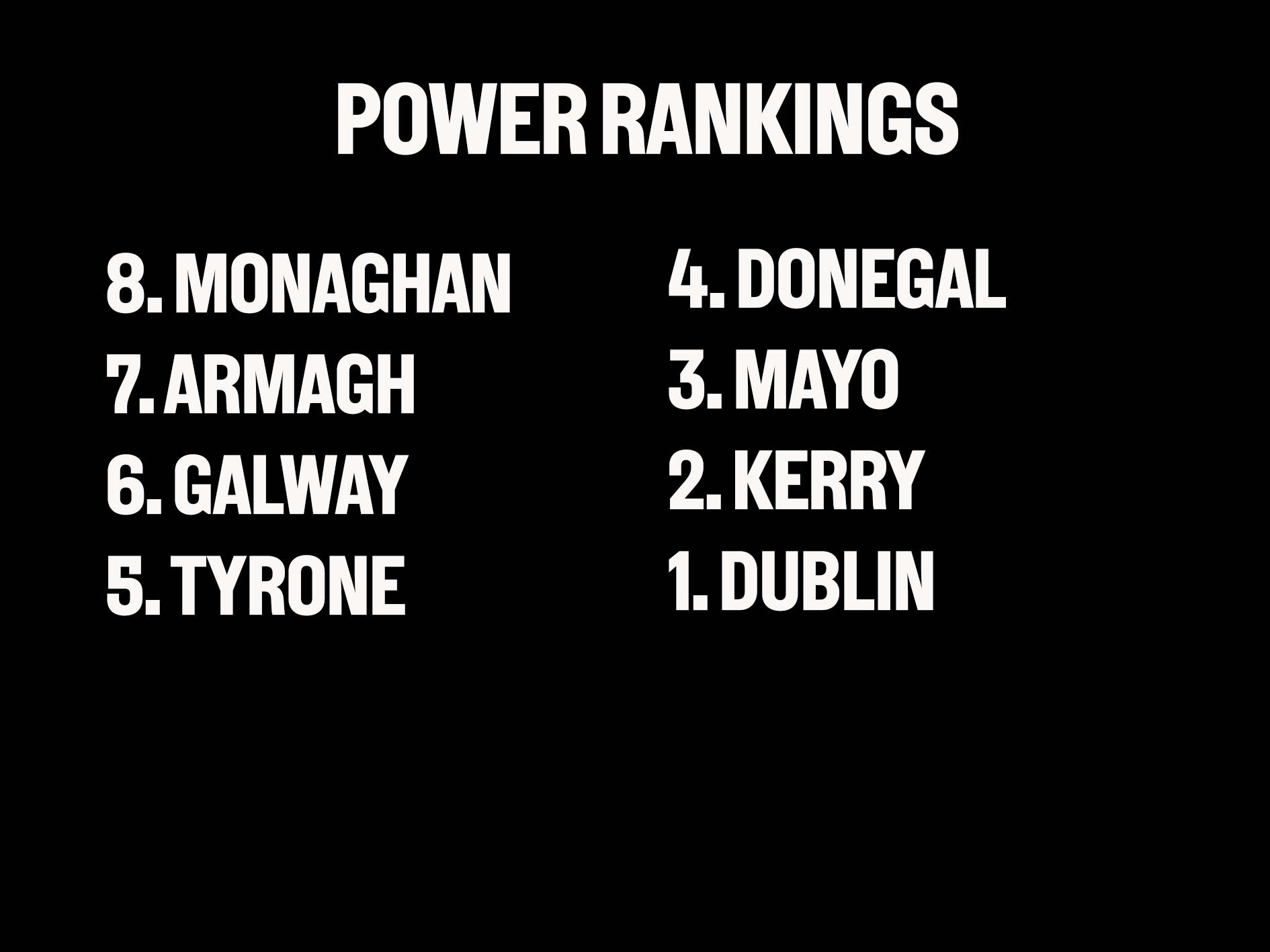 No surprise at the top of the list as Dublin retain their stranglehold on proceedings.
Some questions were asked about Mayo's standing as a top-3 team giving their Division 2 status this season.
The first of many GAA Power Rankings to come on this unusual season, you can watch back the full instalment of this first show below.
Download the brand new OTB Sports App in the Play Store & App Store right now! We've got you covered!
Subscribe to OTB Sports's YouTube channel for more videos, like us on Facebook or follow us on Twitter for the latest sporting news and content.