Three inter-county Gaelic football managers joined Off The Ball to share their disappointment with the GAA's guidelines regarding the return to collective training. 
As club championships make a tentative return across the country, the promise of inter-county action later this year comes closer into view.
Between John Maughan of Offaly, Anthony Cunningham of Roscommon and Terry Hyland of Leitrim, however, the GAA's guidelines regarding county teams and when they can begin their preparations for matches in earnest remain unsatisfactory.
Joining Off The Ball's Saturday Panel to discuss the challenges they are currently facing as inter-county managers, not one of Maughan, Cunningham or Hyland takes issue with the exclusivity which has been afforded to clubs as they resume action first.
However, all three men agreed that the September 14 guideline set by the GAA for the return to collective inter-county training is too close to the proposed date for a return of matches, and they argued that inter-county players should be allowed to resume training in groups if their club commitments have finished.
"There's three rounds to the club championship in Offaly," explained county manager John Maughan. "Take a player then who loses the first two rounds with his club and the third game becomes a dead-rubber of a game.
"From mid-August then that guy might not be engaging with his club to any great degree because they are out of the championship. Between that time and September 14 I had hoped that we could pull those kinds of guys together for training.
"I'm still kind of hopeful that there will be a kind of looseness with that guideline ... just to bridge the gap between the end of the club championship for some guys."
In Roscommon, manager Anthony Cunningham has a similar outlook on the practicalities of what they are being asked to uphold.
"It is good to see lads back out on the field and it is all about playing football for me," he said. "I don't have an issue with the structures in Roscommon, but I'd be with John there really.
"If there is a player out of the club championships here, that player will need to be training at a high level. Be it 5, 10 or 15 players, they should be allowed to train once or twice a week. You would hope that common sense prevails on that and I'm sure it will. Making a standard rule across the board won't work."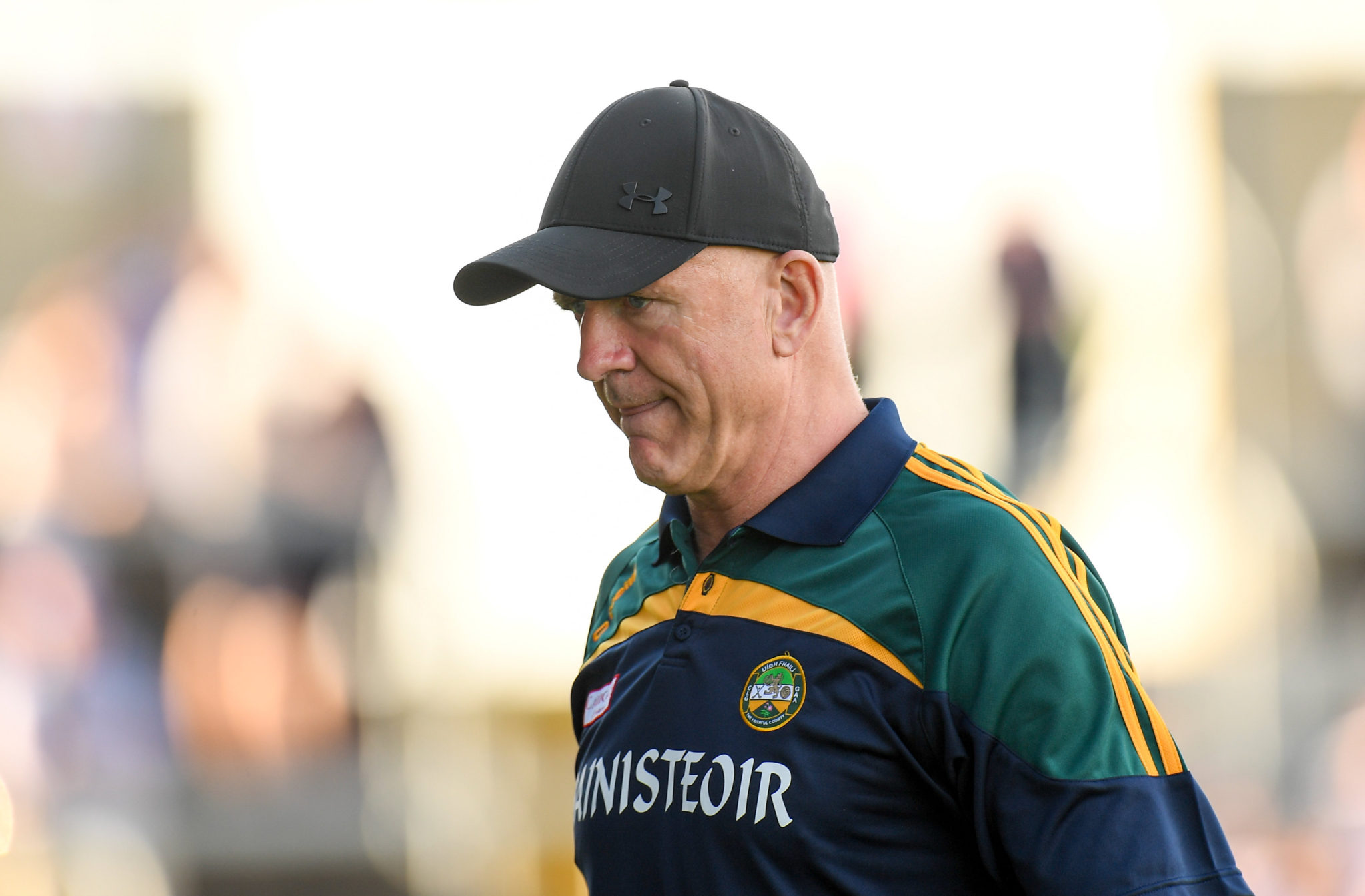 The prospect of inter-county teams returning to collective training sessions before the GAA's stated guideline has been a reliably controversial topic over recent weeks.
When Off The Ball asked each of the country's county boards whether or not their teams had been training, not one confirmed that they had.
Nevertheless, John Maughan, whose county chairman Michael Duignan shared doubts that this was the case in an earlier discussion with Off The Ball, sounded similarly wary that the GAA's approach to setting a guideline has left some adherent counties vulnerable to what others will try to get away with.
"I can't say with absolute certainty that every county around the country is adhering to the rules," he accepted, "because there are no sanctions.
"I believe that there is a certain kind of activity going on in certain counties and good luck to them, that's their own business, but like if we decide to have a session behind closed doors, we're not insured.
"But there are no sanctions there even if county teams are caught. So, we need a little bit of common sense here. If I was allowed to bring back 10 to 12 guys for a few sessions, that's for the players' good.
"We can't let them be going idle for three or four weeks prior to September 14 and that's all we are looking for, a little bit of flexibility."
In an attempt to combat those county teams who will try and meet for collective training before the set date, the GAA has encouraged club members to inform the association should they know of such breaches.
Generally, this request is not thought to be a realistic means of deterring county teams, however.
"I think it is a bit disingenuous to ask clubs to report on counties if they are training," suggested Leitrim manager Terry Hyland. "Firstly, I don't think it will happen. Secondly, and don't get me wrong, but it isn't in our psyche in Ireland to report people.
"To be fair, I think most counties are sticking to the rules. But on that September 14 guideline then, what are lads supposed to do when their club championship finishes? Do they go back to training on their own?"
Overall, Maughan, Cunningham and Hyland argued that there will be immense pressure put upon inter-county managers and players if the current guidelines are followed as there will be insufficient time to prepare.
"A month is very, very tight," admitted Cunningham. "We won't see a full panel of players until the week after September 14 so we're down to three weeks preparation really for a critical match.
"Collectively, we haven't been together since March and that is a very, very short time frame. It takes time and effort to get teams ready and I don't think there's been a proper analysis done on how long it takes.
"I don't think there has been enough of an involvement on the part of county managers in the decisions made about this and it just really, really short."
You can watch back this discussion with John Maughan, Anthony Cunningham and Terry Hyland in full here. 
Download the brand new OTB Sports App in the Play Store & App Store right now! We've got you covered!
Subscribe to Off The Ball's YouTube channel for more videos, like us on Facebook or follow us on Twitter for the latest sporting news and content.