Former Kerry footballer Kieran Donaghy expressed his belief that the GAA should be doing more to facilitate clubs in taking precautionary measures against the spread of COVID-19 on Friday's OTB AM. 
Speaking to Off The Ball in his capacity as a club footballer with Austin Stacks in Kerry, Kieran Donaghy has urged the GAA to do more in helping its members to fight the spread of coronavirus disease at club grounds.
"I think they've dropped the ball in certain regards," he explained in light of the association's decision not to provide clubs with thermometers to check the temperature of people arriving at the grounds for training or matches.
"The GAA clubs could have been provided with a thermometer for checking the players, just to reduce the risk again. There should have been more done to support clubs."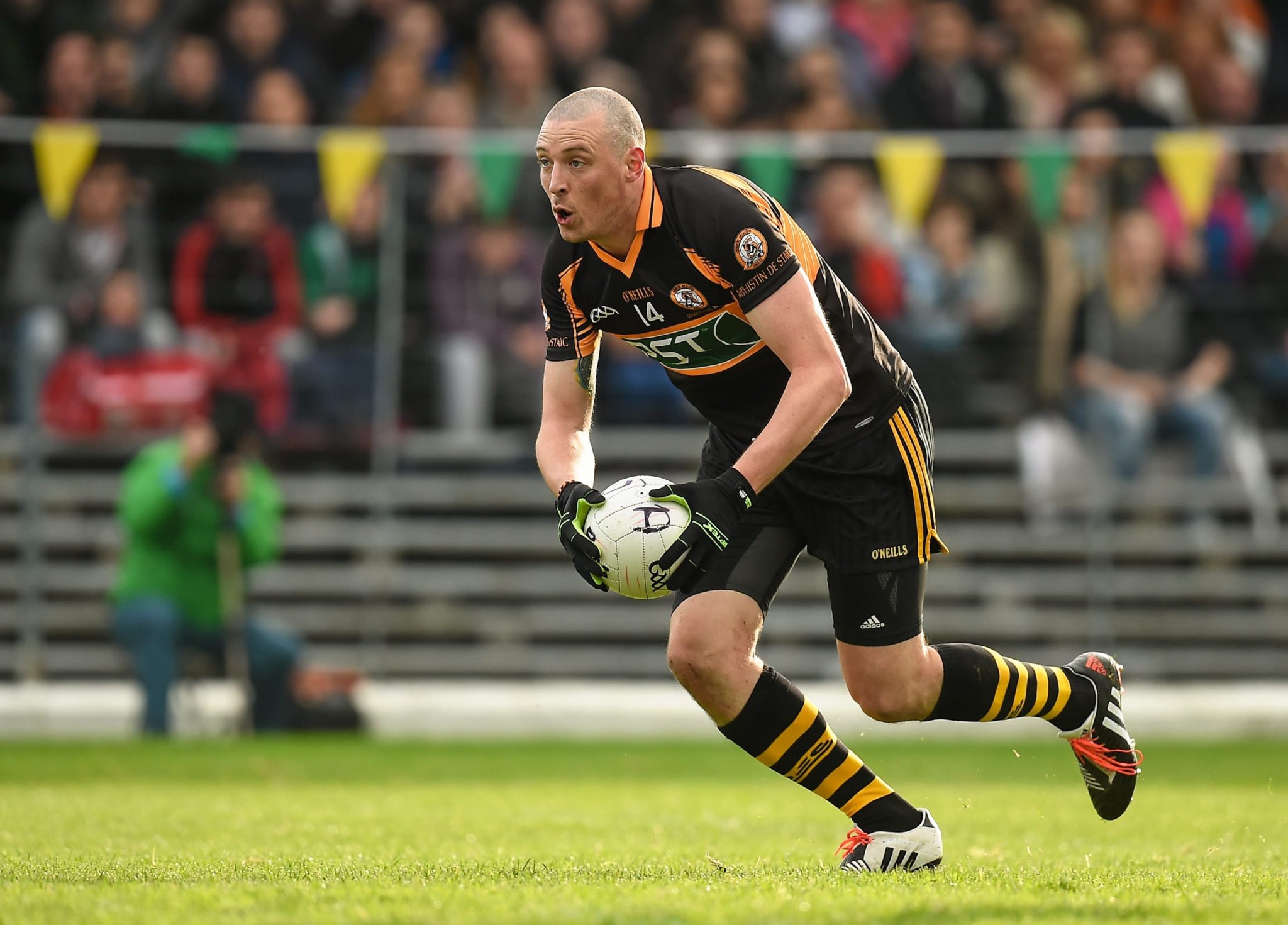 In the GAA's original guidelines for the return to play released in early June, it was outlined that if temperature checks hadn't been completed by players prior to training, clubs were expected to have the provisions in place for temperature checking on site.
However, this requirement was amended a little over one week later in an updated publication of the guidelines. "It is the responsibility of the individual to monitor their own temperature," read the new protocol, with no onus on the club whatsoever.
As Kieran Donaghy revealed, however, he and his fellow club members in Austin Stacks set about pooling money together to purchase a thermometer, nevertheless.
"We paid for our own thermometer," he explained, "but I think it should have been provided really. We felt it was something that just should be done.
"For years, I used to put my grandmother to bed because my Mom couldn't lift her in and we'd take turns. In these current circumstances though, I'd be in a very tricky position there with an 85-year-old woman who isn't in the best of health.
"If she was still with us, God rest her soul, I'd be in a very tricky position on that basis alone."
Furthermore, as club games begin to arrive thick and fast, Kieran Donaghy warned against those who may be tempted to participate in club action even if they recognise certain COVID-19 symptoms.
"We're all amateurs working daily lives with big fixtures coming up," he acknowledged of the incoming club calendar, "and we've all played with colds and a bit of a flu in big games, but I urge anyone to think of the bigger picture.
"This isn't the time to be a martyr for the club."
Off The Ball has contacted the GAA regarding the association's decision to amend their guidelines on thermometers at club grounds in light of Kieran Donaghy's comments and are awaiting reply. 
Download the brand new OTB Sports App in the Play Store & App Store right now! We've got you covered!
Subscribe to Off The Ball's YouTube channel for more videos, like us on Facebook or follow us on Twitter for the latest sporting news and content.