"The most controversial slot in Irish media," according to Ger Gilroy, as the Specsavers GAA power Rankings returned to OTB AM on Tuesday morning.
The big debate in the studio was if Mayo should remain in third place after their annihilation at the hands of Dublin.
33 to nine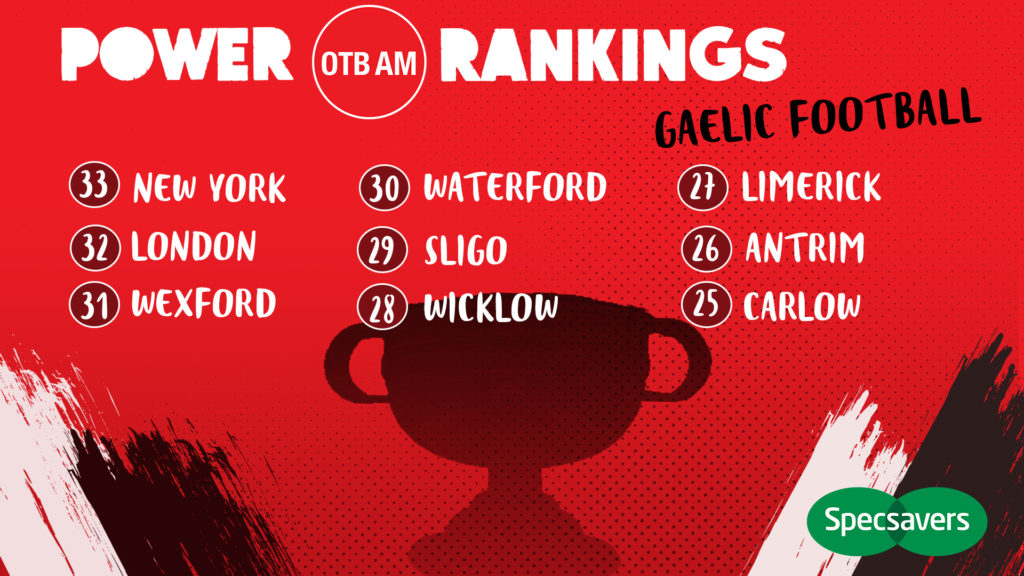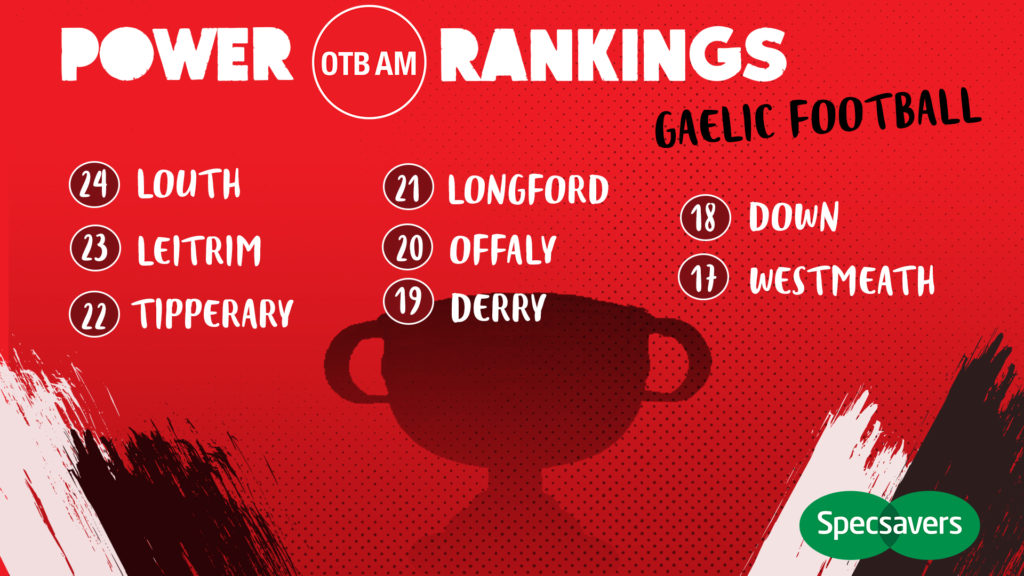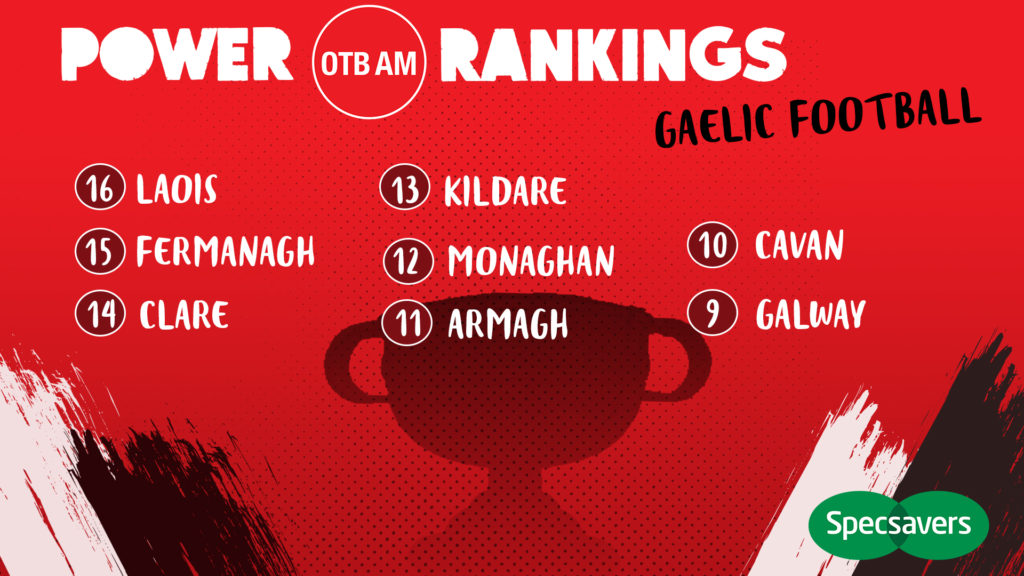 Absolutely no movement to speak of from places 33 down to nine.
All of these teams had their seasons ended months ago but expect some movement soon, according to tough taskmaster Eoin Sheahan.
When all the new managerial announcements are made there will be a reshuffle of these teams, Off The Ball's Kerry native explained.
The Top Eight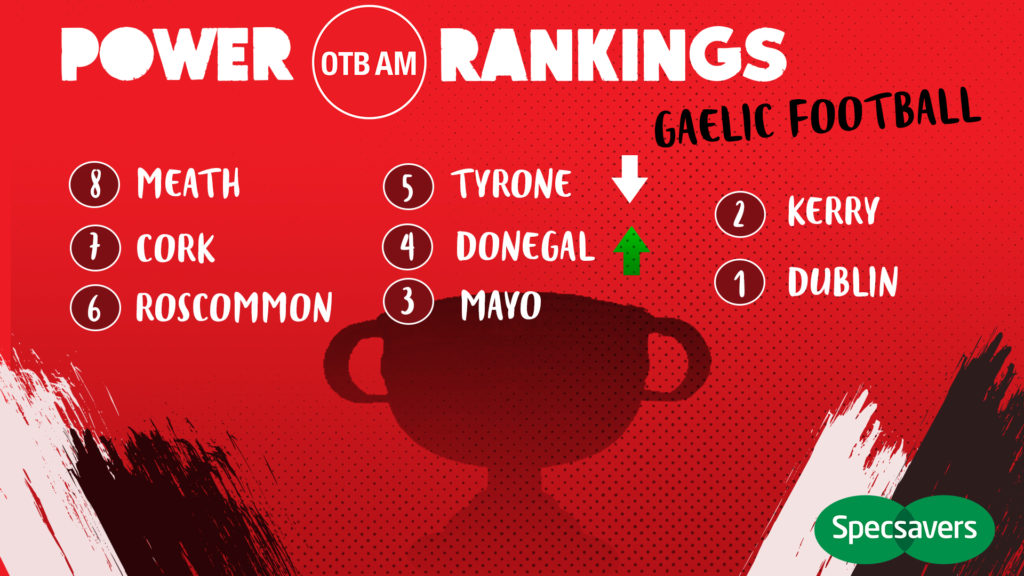 Looking at the top eight teams in Eoin's Specsavers Power Rankings, there isn't much movement after the All-Ireland semi-finals over the weekend. 
Just the one move took place. Despite missing out on a place in the semi-final to Mayo, Donegal moved up to fourth place, leapfrogging Tyrone in the process.
But should Donegal have also climbed above their conquerors Mayo after their dismal performance against five-in-a-row chasing Dublin?
"I agonise over this," Eoin confessed.
 "Are Donegal a better team than Mayo? I'm basing this on what happened in Castlebar, naturally, and also the view in hindsight that Donegal would've been a better match-up against Dublin.
"Maybe they would have given a better game for a bit longer against Dublin," Eoin said.
"But then I arrived at the conclusion that actually no, Dublin's 12-minute spell against Mayo on Saturday was nigh on impossible," he explained.
His reasoning for this is if there was a third-place play-off between Mayo and Donegal that the Westerners would beat Donegal.
Meanwhile, Dublin and Kerry continue to streak away from the chasing pack.
However, as Ger pointed out, perhaps Mayo deserved to fall further than just fourth place in the Specsavers Power Rankings.
"There's definitely a case that Mayo should fall a lot further in this.
"It's not just to do with the game on the weekend, it's to do with the end of the era. 
"Next year if we're doing these there'll be a case when all of the retirements have come through and Mayo are seventh or eight now," Ger said.
The Specsavers Power Rankings will be back on OTB AM next week with plenty of controversies no doubt to anticipate.
Download the brand new OTB Sports App in the Play Store & App Store right now! We've got you covered!
Subscribe to Off The Ball's YouTube channel for more videos, like us on Facebook or follow us on Twitter for the latest sporting news and content.