With the All-Ireland Senior Football Championship almost upon us, OTB's Eoin Sheahan was on hand during Tuesday's OTB AM to bring us his GAA Power Rankings. 
Although inter-county football has been on hiatus for some months now, National Football League fixtures from earlier this year and 2019's championship were on Eoin's mind as he went about picking his 1-32 here.
Despite the limited range of games on offer, however, his confidence has not dimmed.
In descending order then, here's how Eoin Sheahan's GAA Power Rankings look ahead of this year's championship.
Eoin's Gaelic football Power Rankings:
32-25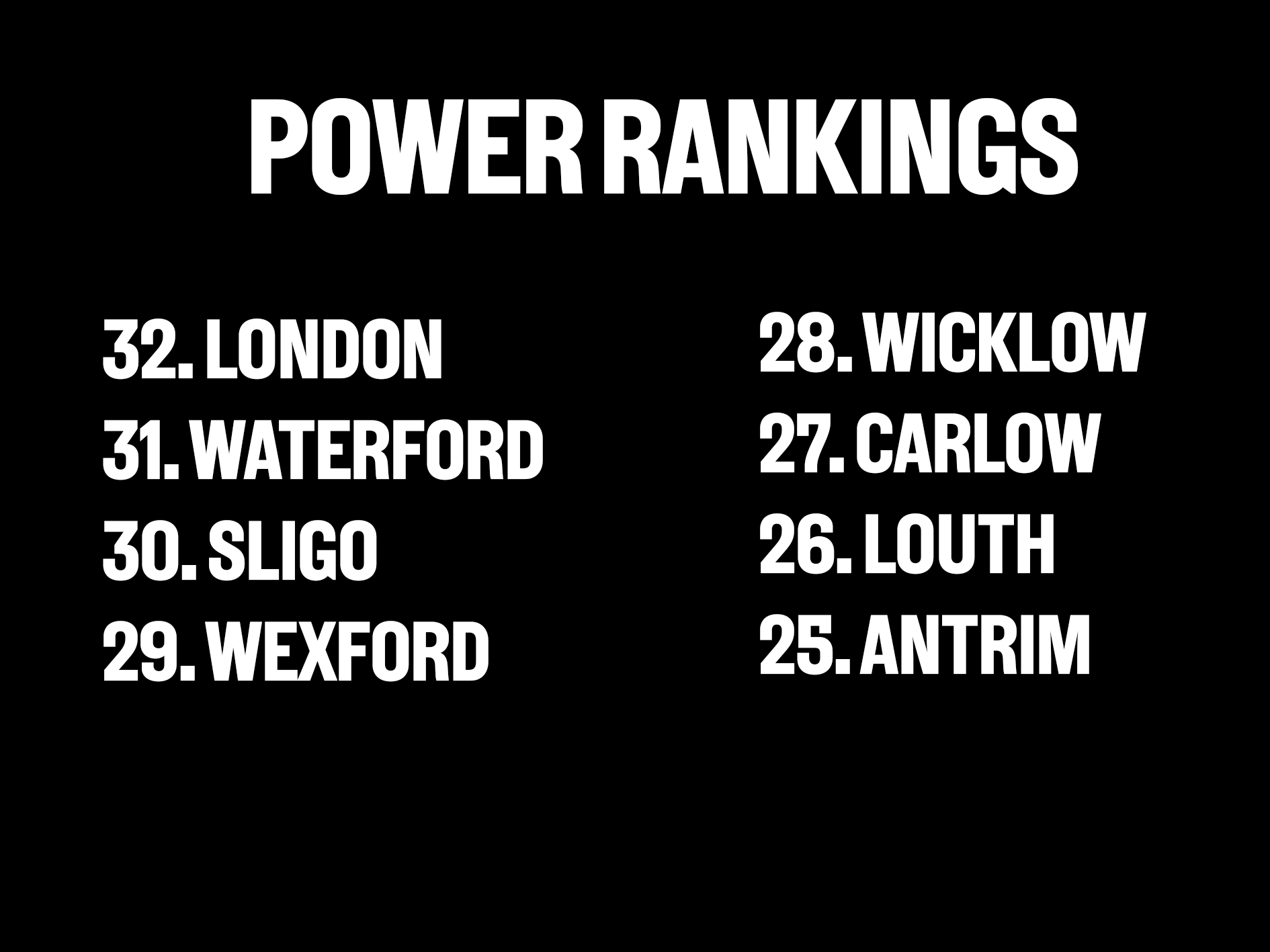 At the wrong end of proceedings, Eoin raced through this sorry lot without much care for the well-being of their put-upon supporters.
"I'd love to see the little part of your brain that's going, 'What a disgrace, putting Sligo down there,' but we can come back to it," responded Eoin to Ger Gilroy's first complaint with his list.
After a winless 2019 Sligo did beat Wexford and Antrim in the league earlier this year. That being said, they were roundly beaten at home by second-to-bottom Waterford.
So, fair enough on Eoin's part, perhaps.
24-17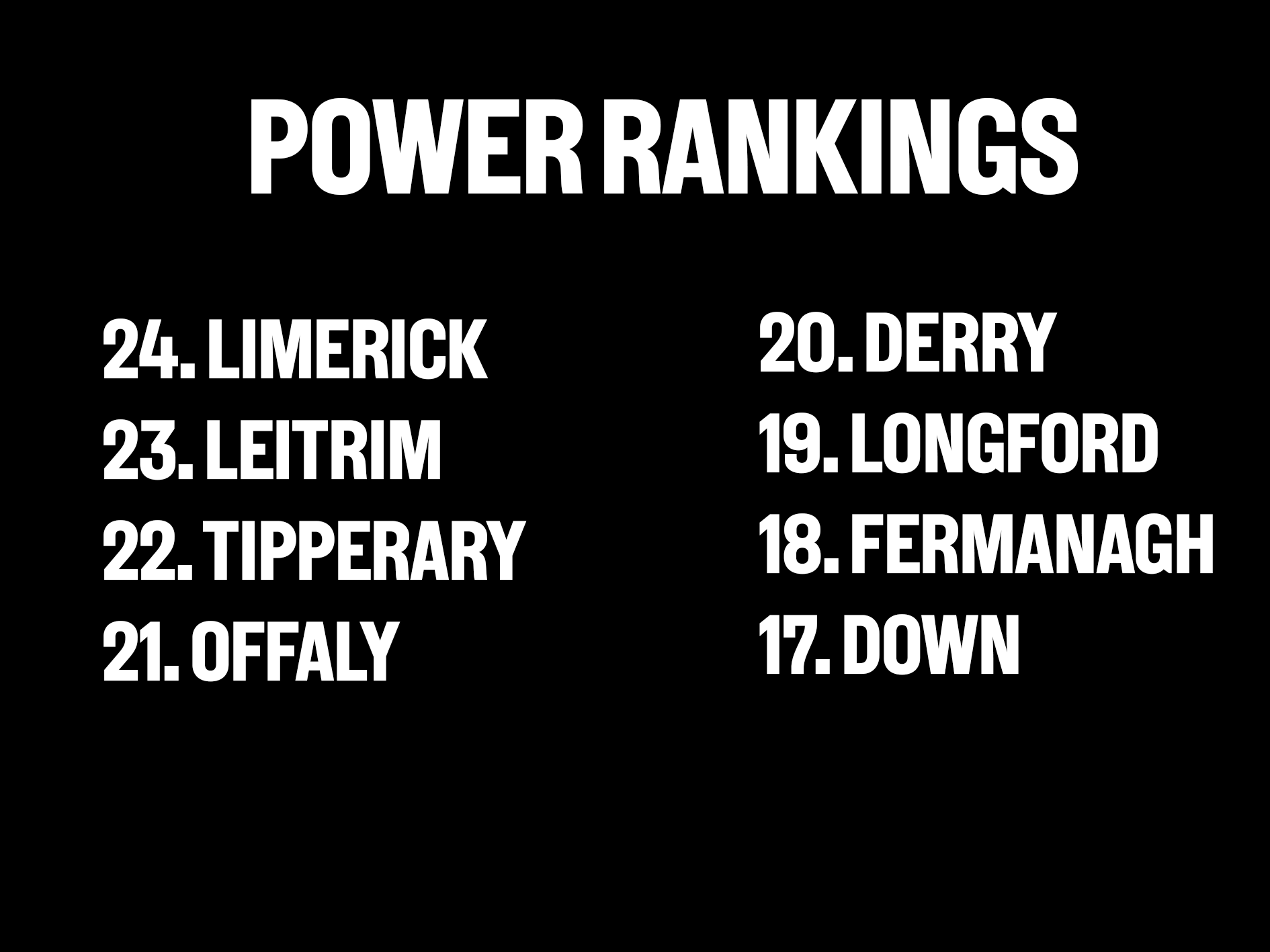 About as much consideration was shown to the second group of teams that make up the bottom half of the football championship between them.
16-9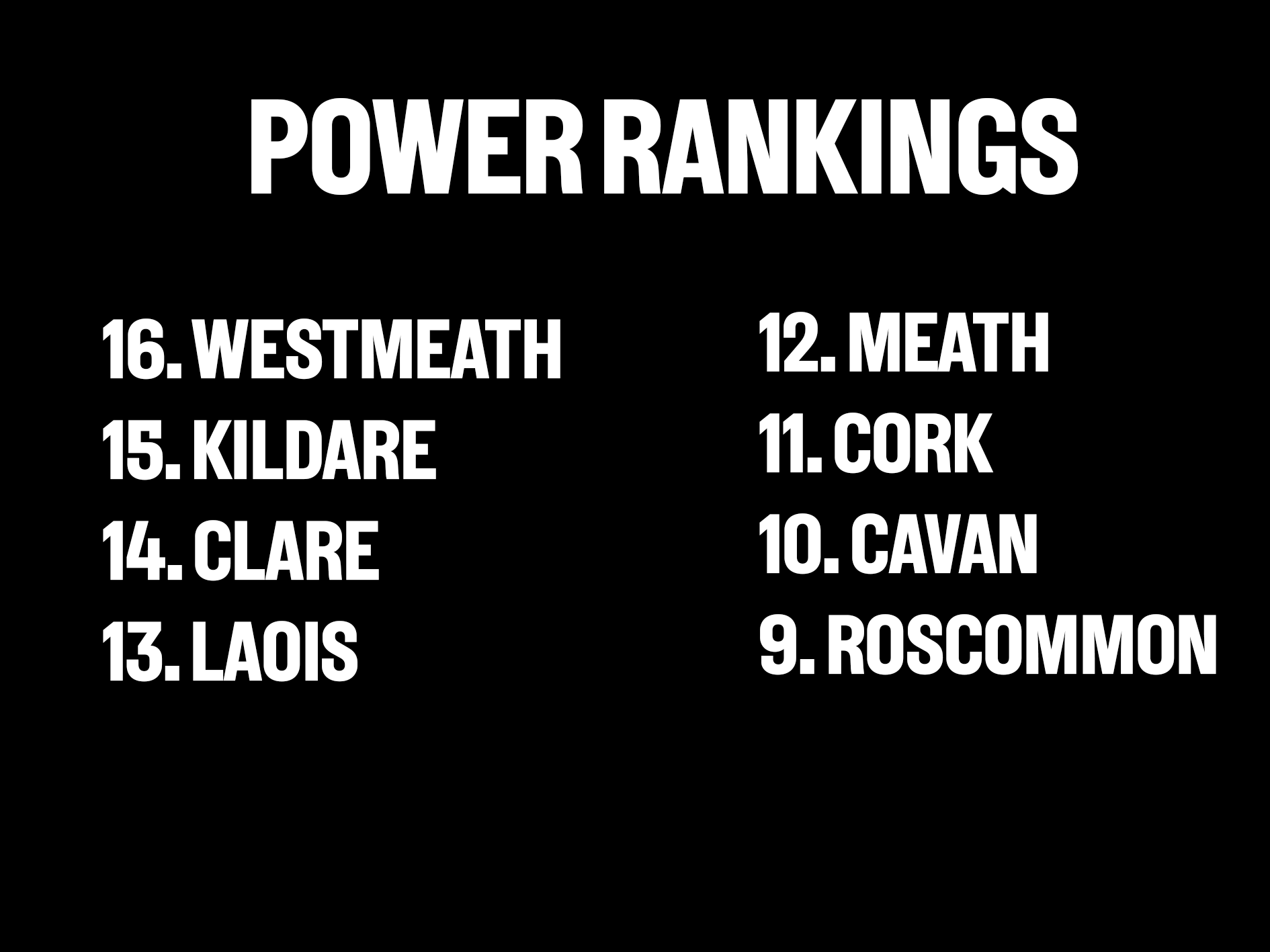 Home of the county that "tends to have an inflated sense self-worth and expectation," Meath were a big talking-point at 12.
"A Division 1 team who are just happy to be there," reasoned Eoin, "they're not here to take over, they're just here to take part."
8-1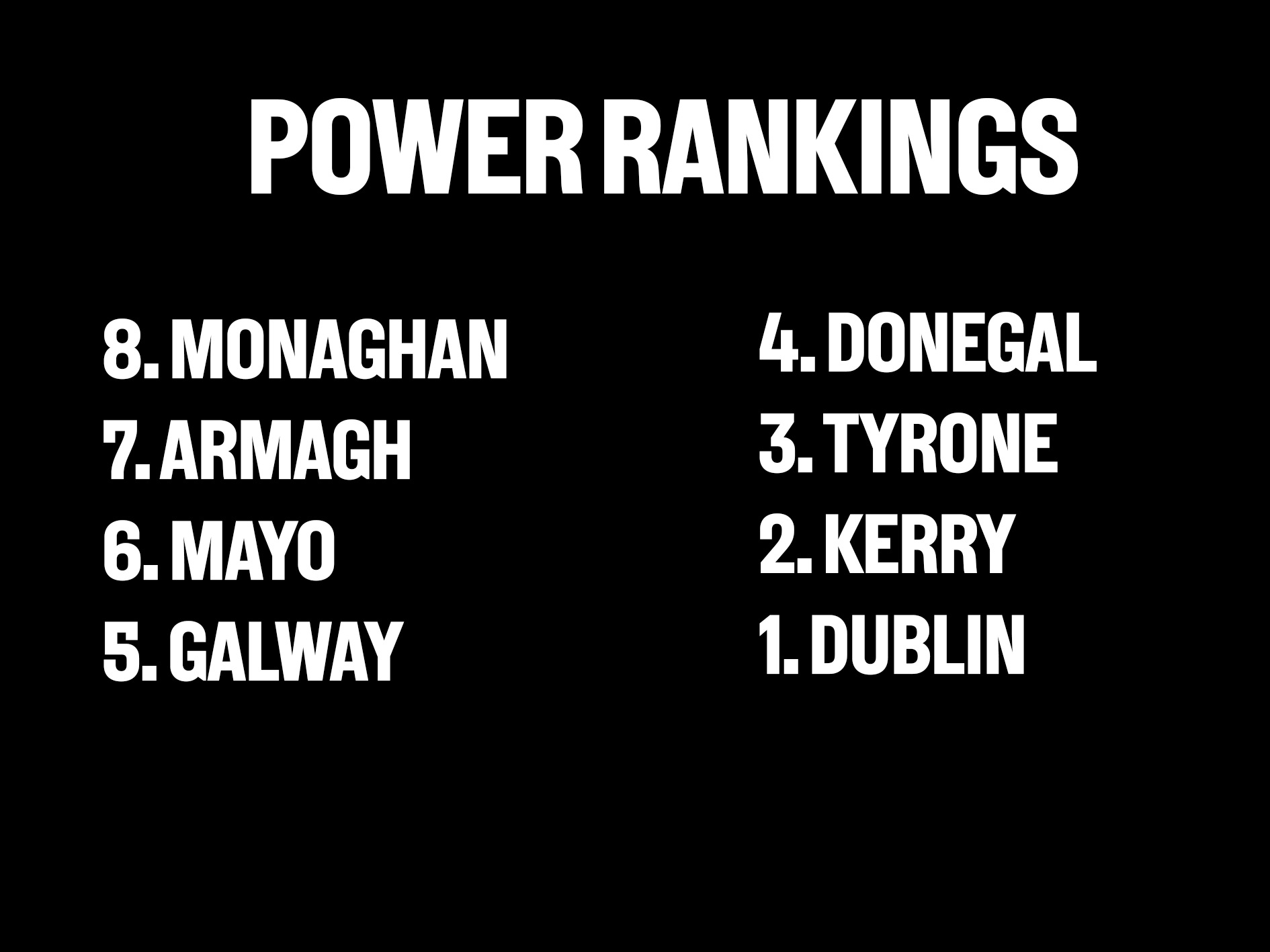 There'll be plenty of time for movement among the top 8, but Eoin Sheahan is waiting for things to develop before making any big calls.
"Even shorn of some fantastic players in Diarmuid Connolly and Jack McCaffrey," he noted of Dublin's place at the top of the list, "I don't think they get overtaken."
You can watch back Eoin Sheahan's GAA Power Rankings back in full here. 
Download the brand new OTB Sports App in the Play Store & App Store right now! We've got you covered!
Subscribe to Off The Ball's YouTube channel for more videos, like us on Facebook or follow us on Twitter for the latest sporting news and content.