Kieran Donaghy says Sunday's Ulster SFC quarter-final between Donegal and Tyrone could be a cracker, but he is tipping the Naomh Conaill men to come out on top.
Conor McKenna has added an extra spring in the step to Tyrone's forward line. but Donaghy spoke on OTB AM this morning about Declan Bonner's Donegal being possibly a more well-rounded team.
The former Kerry star gave his big-match predictions for two huge games in Ulster this weekend:
Donegal v Tyrone
"I'm still tipping Donegal to get over the line, I think they have a more rounded team.
"Jamie Brennan and Oisin Gallen and Michael Murphy as a full-forward line, with Murphy doing a bit of everything as he always does for Donegal, is extremely strong.
"Peadar Mogan is a big addition on the wing, they're solid in the middle of the field, and they have a good axis at the back going forward - Ryan McHugh, Dáire Ó'Baoill, Neil McGee.
"They have a nice squad and they have [Shaun] Patton in goals, that's another thing to look out for at the weekend. Kick-outs and possession, accurate kick-outs both short and long, will have a huge bearing on this game.
"We played against Patton, he was with the Guards last year in a Sigerson Cup game, and we had a full-core press on him, and rattled him a small bit in that.
"They were playing against a big breeze and he was trying to go long and we kind of put a bit of a press on him.
"Tyrone adapted against Mayo, they pushed up a bit which we haven't seen for a long time from a Tyrone team. Tactics are going to be fascinating, the water-breaks are going to be fascinating, how you change things up.
"I just think that white-heat of championship that we've been missing for so long is going to bring everybody what they seek on Saturday and Sunday."
Monaghan v Cavan
"Look, [Conor] McManus is brilliant in any conditions really. McManus is just a great footballer and an accurate player and he's strong and he's tough and he'll keep going.
"You can knock him as many times as you want, he's going to keep coming back, keep popping them over the bar, he's lethal in front of goal, he's a ball-winner, he's their emotional leader.
"Monaghan's slight disadvantage is no fans in Clones - no 20 or 30 thousand mad fans. That makes a difference, it's a fact of sport.
"I tipped Cavan in this game last year in Breffni and I'm not going to start tipping them again, but they have no pressure on them. They scored very well in the league, over 21 points in three games, over 17 points in another three games, and their first game was a disaster where Armagh gave them a tanking. Defence is their issue.
"It's going to be tense, it's going to be tight, we've got some great players on show. It's either going to be that tight game where Cavan have a chance, or it's going to be Monaghan with posters of the Cavan players on their wall for the last 18 months and they can't wait to get hold of them.
"Monaghan could win by eight or nine, look Cavan got relegated and they'll be a bit down in the dumps... but that'll have absolutely no bearing at a quarter past one on Saturday."
===
Team OTB's predictions for the weekend's football:
Adrian, Eoin, Tommy and Will are going to be calling the games before each weekend, here's how they see the action going over the coming two days...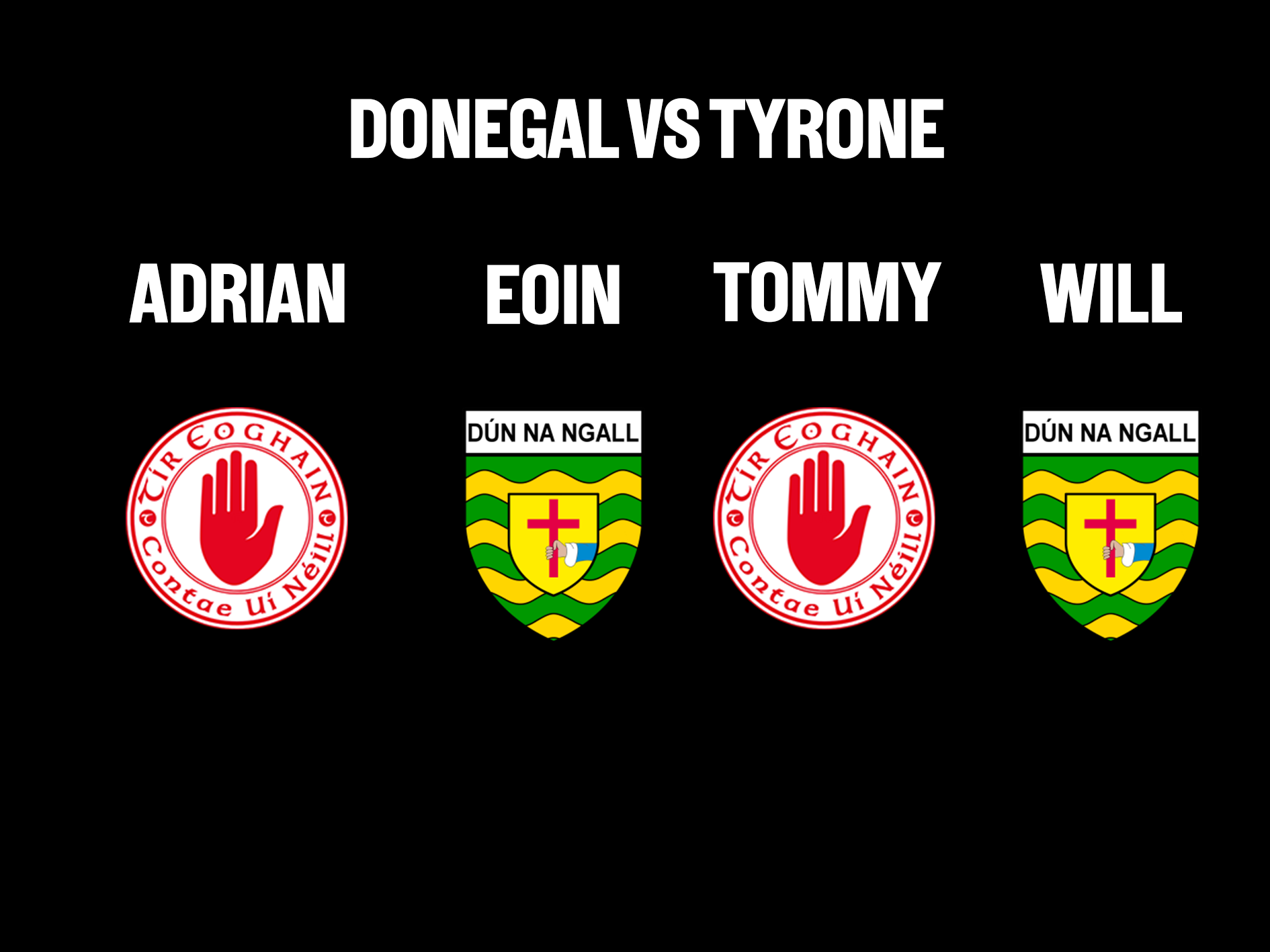 ++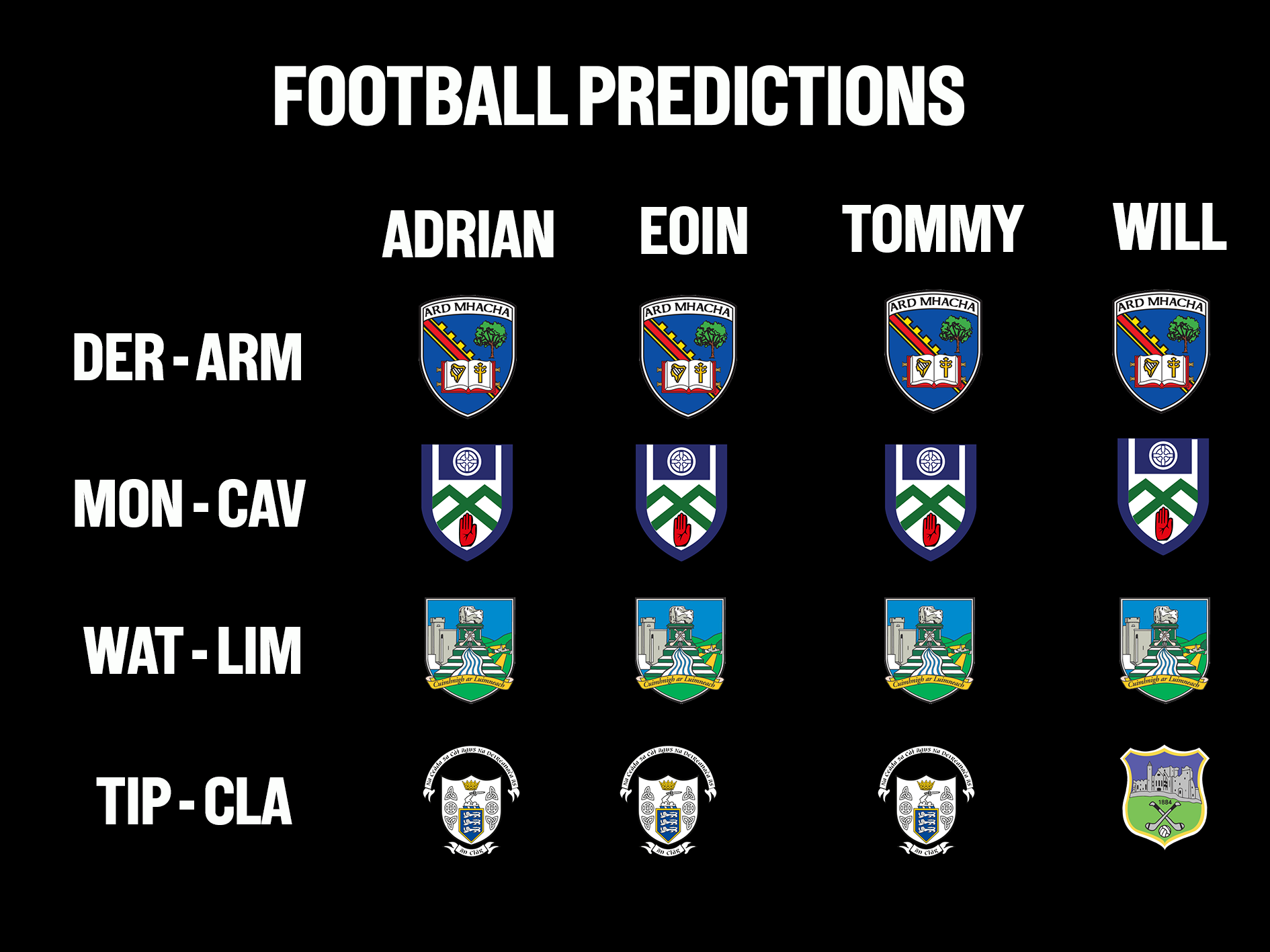 ==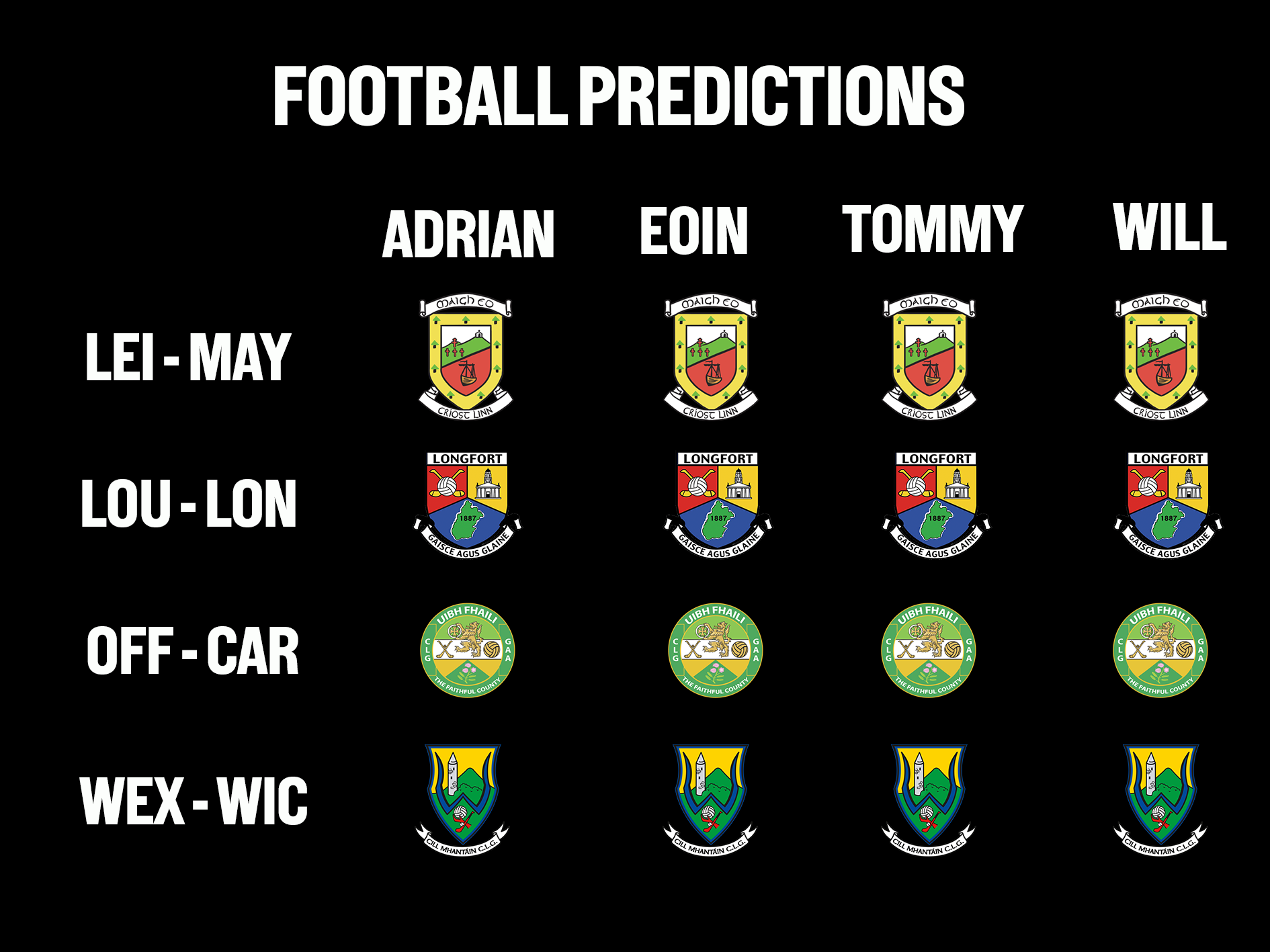 Download the brand new OTB Sports App in the Play Store & App Store right now! We've got you covered!
Subscribe to OTB Sports's YouTube channel for more videos, like us on Facebook or follow us on Twitter for the latest sporting news and content.