As the uncertain spread of coronavirus leaves its trace on people's lives the world over, Johnny Kennedy, owner of the iconic Long Hall Irish pub in New York City, joined us on Thursday's OTB AM to explain how Covid-19 has altered things in the United States of America. 
The man behind that photograph of three Kerry footballing legends that rests behind Eoin Sheahan in the Off The Ball studio, Johnny Kennedy updated viewers of OTB AM on his personal and professional experience of Covid-19 while living in New York City.
Owner of The Long Hall pub, Kennedy is not alone in feeling shocked by the speed at which things have so quickly unraveled.
"It was pretty scary," he admitted on Thursday's OTB AM. "We were actually on the verge of opening another spot on the Monday.
"I mean, up to Sunday night I was thinking, 'Ya, we're going to open.' It went that quickly between Sunday evening and Monday morning that we were boarding up the doors the next day instead."
"It was scary, just looked like a hurricane."
A between-two-finals peace offering from @sunnysidejohnn1 (of @hall_nyc fame) for the @offtheball studio.

It's pretty cool. pic.twitter.com/jWycdBpvYX

— Eoin Sheahan (@EoinSheahan) September 5, 2019
Given how far-fetched the current scenario would have appeared only a few weeks ago, there is a certain limitation on what one can assuredly expect to happen in the coming weeks and months.
As a publican in a usually vibrant city like New York, however, Kennedy expects that even the eventual passing of this coronavirus will not lead to an immediate return to business as usual.
"I think the biggest impact will be when we open again," he suggested. "Everyone is saying, 'Oh, once you're open in a couple of weeks it will be fine.' But, after that, your staff are gone.
"I didn't really think it would happen but people have already started going back to Ireland. I don't blame them because there is that uncertainty.
"Are there going to be any tourists in town after? It is highly unlikely. Corporate America won't be spending money, so the bar trade will suffer.
"Landlords will be looking for money straight away but you won't have customers. I think New York is the best place to be in terms of customers coming back but that will only get you so far I think.
"The effects of this will be felt 3, 4 or 5 months down the road."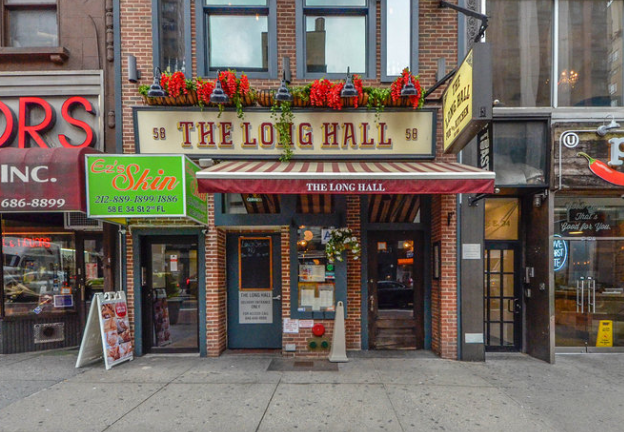 Too long and settled in New York now to consider anywhere else his home, Johnny Kennedy is nevertheless concerned by the uncertainty of what's to come.
Although the Long Hall pub will open again, the impact of coronavirus on events in Ireland may prove problematic in terms of attracting their usual clientele.
"The whole world is in the same boat so I'm not crying about it," he conceded. "I just want to get it open, I wouldn't care if I wasn't getting paid.
"But we built the Long Hall on GAA, that was our big thing and we pushed it from start to finish. The rugby came in hand then with it, so with them gone it is detrimental for me.
"The idea of no championship would be devastating for us. The fear of it not coming back on this year is bigger than anything for us."
Although the prospect of an augmented championship whereby a series of knockout games are required to wrap the competition up in quicker time is certainly appealing for Kennedy, with the boards still up over the doors of the pub, it seems too far away to countenance just yet.
You'll be able to watch back Johnny Kennedy and Rugby United NY's James Kennedy in conversation with OTB AM on OTB's YouTube channel later this morning.