Even for a Cork footballing star, learning new techniques from another sport can take time and Bríd Stack is no different in this regard.
The 11 time All-Ireland winner is set to join Great Western Sydney Giants at the end of this year and has been spending the last months improving her skills with the oval ball and adapting to the different ruleset.
Stack joined OTB Sport's latest Supervalu Roadshow to discuss her pending switch to Aussie rules and how her preparation has been going in the past months.
Individual training sessions have consisted of striking the ball as well as some attempts to learn a very different style of tackling and for that, she has drafted in the help of her husband.
"I brought the husband with me a couple of times and tried to go at him. Sure look this is the joys of it," Bríd Stack joked. "He came out bad enough out of a couple of them."
While Stack is putting in the hard work in a solo or one on one capacity, in anticipation of her new career, she is eager to join her new teammates in order to learn in more rapid fashion.
"I thrive off a team environment that is why I would love to be out there a bit sooner and just get all of that under the belt," she admitted.
"It is all repetition, repetition, repetition with kicking at the moment and the handballing and I suppose the ground ball. I am just trying to do as much of that as possible so that I am leaving myself to focus on the tackling and things like that," she continued.
"I am doing a small bit of it [tackling] but definitely it is tough enough old going. I work with Colin O'Shaughnessy so he has a rehab gym and I work away with him the whole time.
"He actually, a couple of times now, has put one of the tackle bags in front of me and literally just gets me tackling the bejesus out of it ten times in a row."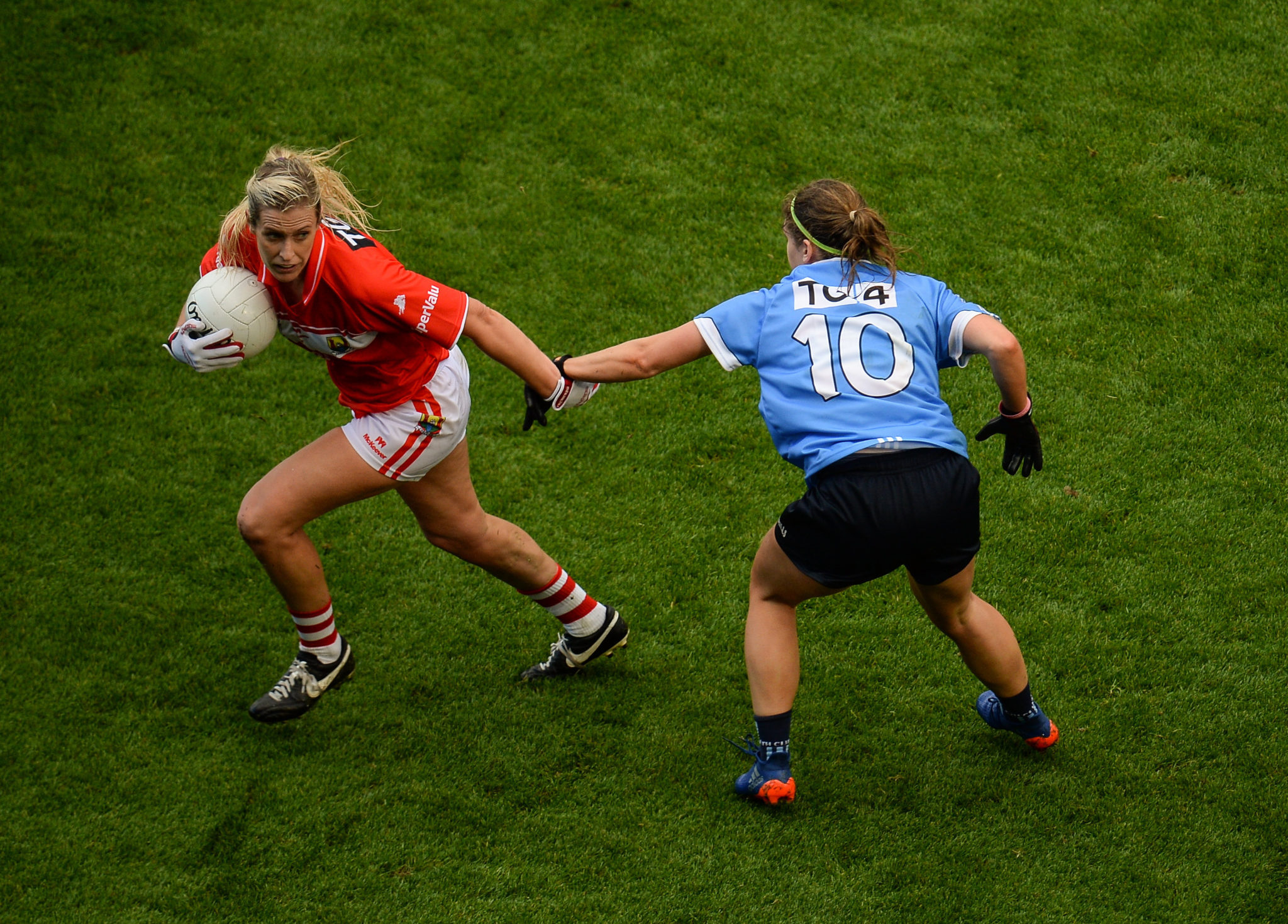 On the kicking side of things, the technique is not as drastically different to what Stack is used to, although there are subtle differences, according to the Cork legend.
To give herself the best chance to hit the ground running, Stack has been working with Mike Curran, of AFWL Ireland Women's.
"I actually made contact with Cork Viking AFL," she explained. !"I said I'll get onto this crowd and see if I can buy another ball or whatever.
"I got onto them anyway and made contact with Mike Curran and he was actually like 'yeh I can sell you a ball no bother but do you want to know how to kick it?
"I said yes that would actually be better and he has been kicking with me flat out, twice a week for the last couple of months.
He has been of huge benefit to me, a huge boost and he has kind of broken it down from the very basics, thankfully the kicking has improved a good bit."
Stack will join the Giants at the end of December.
OTB Sport's Supervalu Roadshow also featured Dr Con Murphy, Eoin Liston and Noel O'Leary who, along with Stack previewed the mouthwatering clash between Cork and Kerry on Saturday evening.
Download the brand new OTB Sports App in the Play Store & App Store right now! We've got you covered!
Subscribe to Off The Ball's YouTube channel for more videos, like us on Facebook or follow us on Twitter for the latest sporting news and content.