In the process of naming four outstanding Tyrone sportspeople to sit atop the county's 'Mt Rushmore', Enda McGinley made a compelling case for a former teammate of his, Brian Dooher. 
To accurately reflect what it actually means to be from Tyrone, Enda McGinley wrestled with various understandings of how a sportsperson should act when selecting his sporting Rushmore on Monday's OTB AM.
On the one hand, there was the inspiring, disciplined and supremely talented Peter Canavan. In Darren Clarke, then, one witnessed all that same talent but a different way of presenting it to the world.
"Brian Dooher was that other bit of Tyrone then with all the work rate and sheer effort and will to win," explained McGinley of a star from the county's great team of the 2000s. "He was one of our most skillful footballers but people know him for going through hell on the pitch for the team.
"As a player and proud Tyrone man, that's an image, a sight and a reputation that I would always be proud to have associated with Tyrone. He is something unique to us."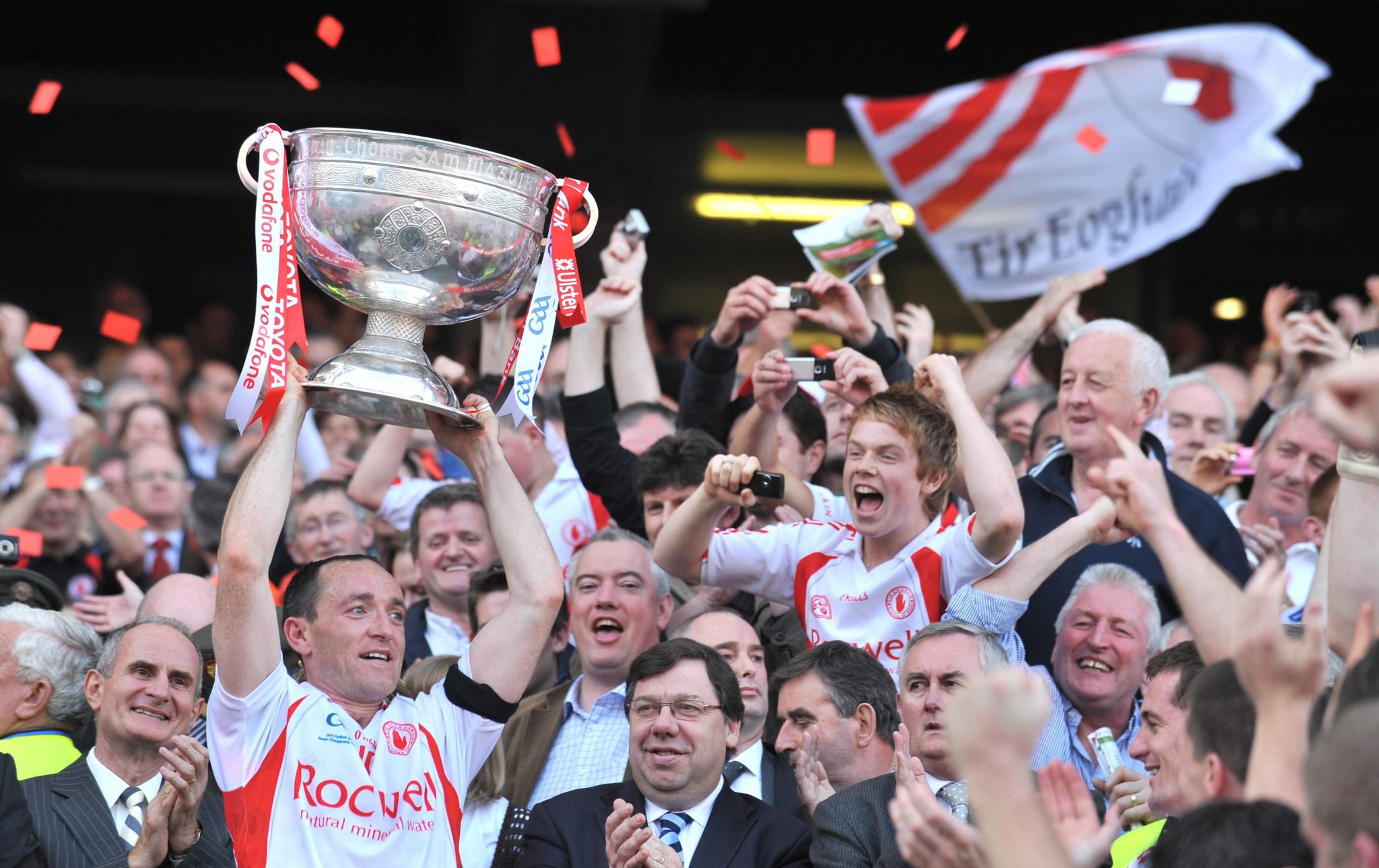 The winner of three All-Ireland medals with Tyrone, Brian Dooher was a model of consistent commitment to the cause.
With the benefit of seeing how he operates first-hand, Enda McGinley, another important component of Mickey Harte's team, recalled how Dooher could occasionally seem almost immune to pain.
"I remember we were staying down in a hotel for some training weekend," recalled McGinley of a gym session he shared with Brian Dooher. "I would have been one of the studious types so I got up and headed to the gym early in the morning.
"When I walked in there was Dooher on the treadmill already, running away with his iconic style that always made him look wrecked. So, I don't really know how long he'd even been on the treadmill by the time I arrived.
"Now, his treadmill looked more like a stair-master at this stage such was the incline on it and I was coming in fresh. I pulled up beside him and got going at a similar pace but at a much more sensible incline.
"Ten-minutes in, I was starting to feel a bit because I'd only really wanted a light workout in the morning. Fifteen-minutes in and it is becoming a bit meatier. By about twenty-minutes, I was fit to stop but in my head I was thinking, 'Hang on, when I came in here Dooher was at that stupidly high incline running away and I can't stop before him.'
"I kept going but in another 5, 10 minutes I was beat. I slowed it down and said goodbye to him. 'Right Enda, see ya later.' As I left the gym he was still battering away with the same incline. He doesn't know pain and there was no beating Brian Dooher."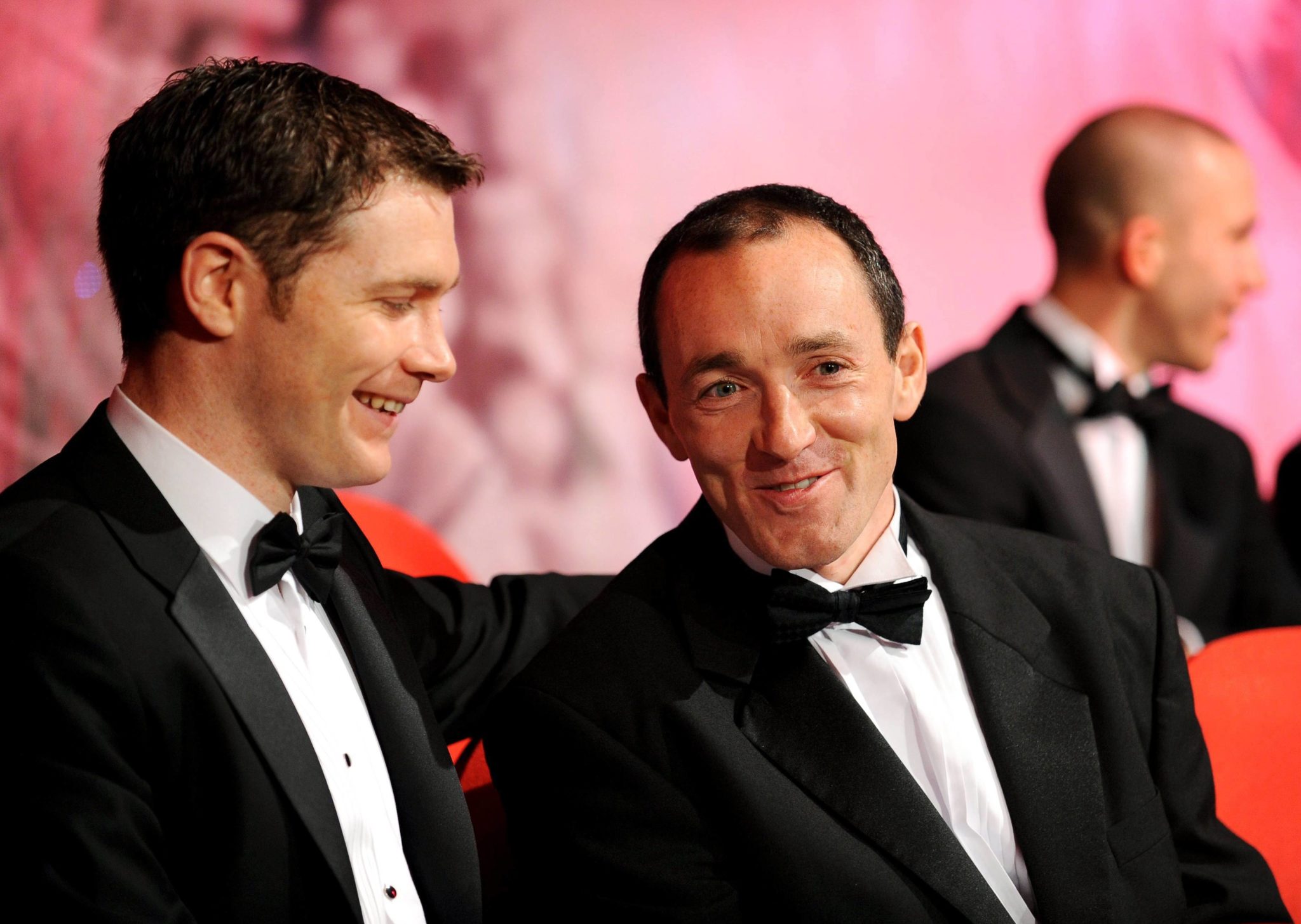 To complement his physical attributes, Enda McGinley recalled a man who had the mental capacity to power through and succeed even when things seemed particularly tough.
"I'll never forget the 2008 All-Ireland final and it is not something that is probably recognised by most," remarked McGinley of Dooher's indifferent start to the game against Kerry. "He scored that iconic point with the outside of his right, but up until then I remember three or four instances where he had been involved and mucked up.
"That wasn't Brian Dooher. He was getting beaten to the ball or fumbling it, and that just wasn't Dooher. Even as a player on the pitch I was looking at this thinking, 'Crap, Dooher never makes a mistake.'
"He was the sort of man that if something like that happened him, you'd put in greater effort getting the ball back because you didn't want the responsibility to fall on him. But he'd gotten off to a mare in an All-Ireland final and nothing had gone right for him.
"What did Dooher do then so? He took off on a solo run and pointed it over with the outside of his boot. I remember for me as a player looking at that. 'That man is like nothing else.'
As it happened, Enda McGinley would have to do without Brian Dooher on his sporting Rushmore for Tyrone. Yet, were the choice for his own personal mountain, Brian Dooher would take pride of place.
You can watch back as Enda McGinley and Orla Bannon decide on Tyrone's Rushmore here. 
Download the brand new OTB Sports App in the Play Store & App Store right now! We've got you covered!
Subscribe to OTB Sports's YouTube channel for more videos, like us on Facebook or follow us on Twitter for the latest sporting news and content.