The 'astoundingly correct' Specsavers GAA Power Rankings was back on air on Wednesday's OTB AM and Eoin Sheahan finally relented to pressure from the Royal county to bump Meath up the list.
There was some panic surrounding Eoin's faith in his home county as the prospect of a fired up and physical Tyrone challenge sent shockwaves through the Kingdom.
Ger Gilroy was having none of it, astounded that a fierce contest with the Ulstermen wasn't on the cards, saying, "Oh no! Imagine those underhanded Nordies planning for a game! Who do they think they are?"
Eoin stuck to his guns and insisted that his rankings were correct, despite his newfound anxiety surrounding Mickey Harte's men. However, the rankings are absolutely still open to change.
33 to 17
There was unsurprisingly no change in the bottom 17 places in the rankings with all those unlucky enough to find themselves there long gone from the championship.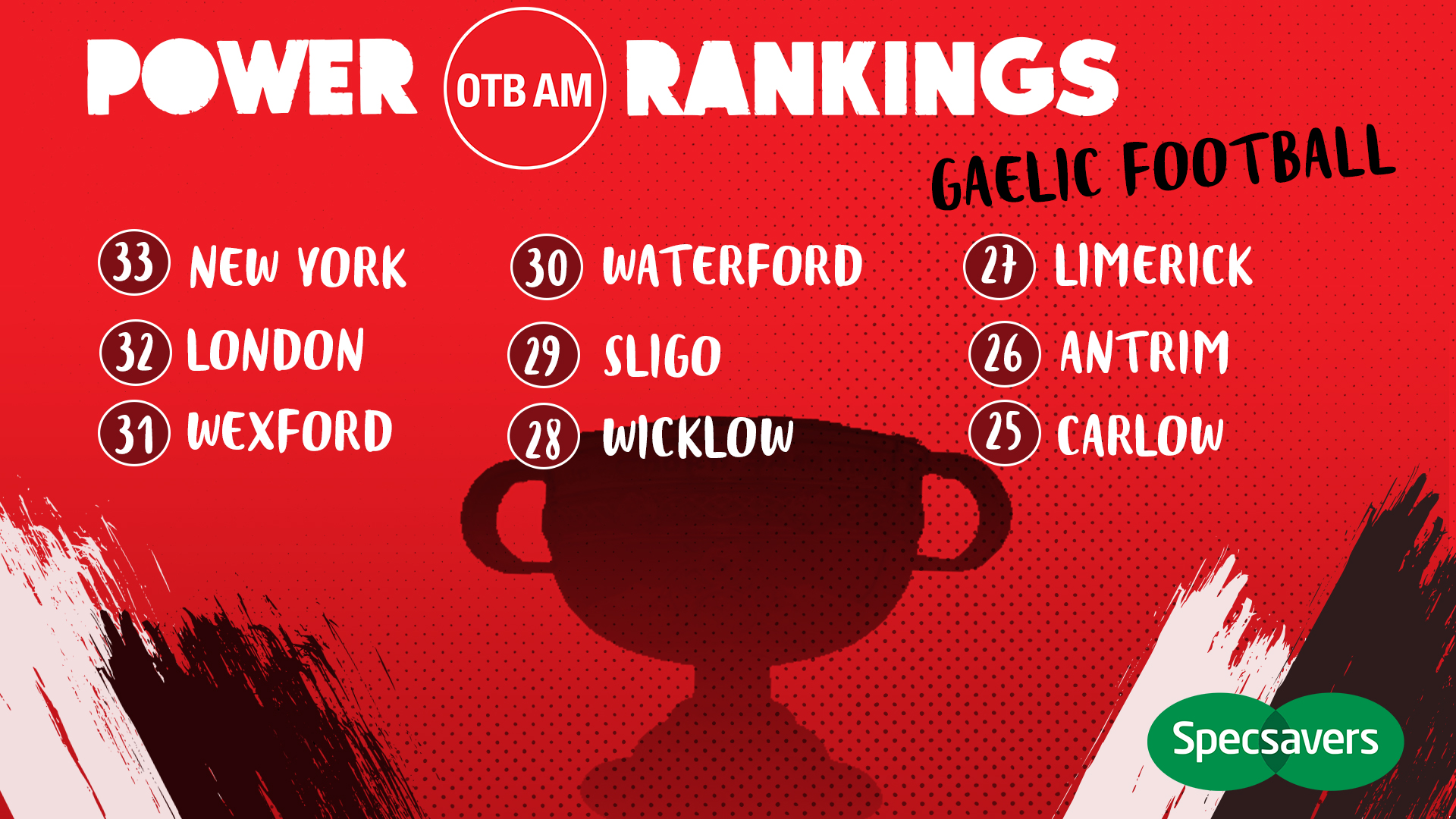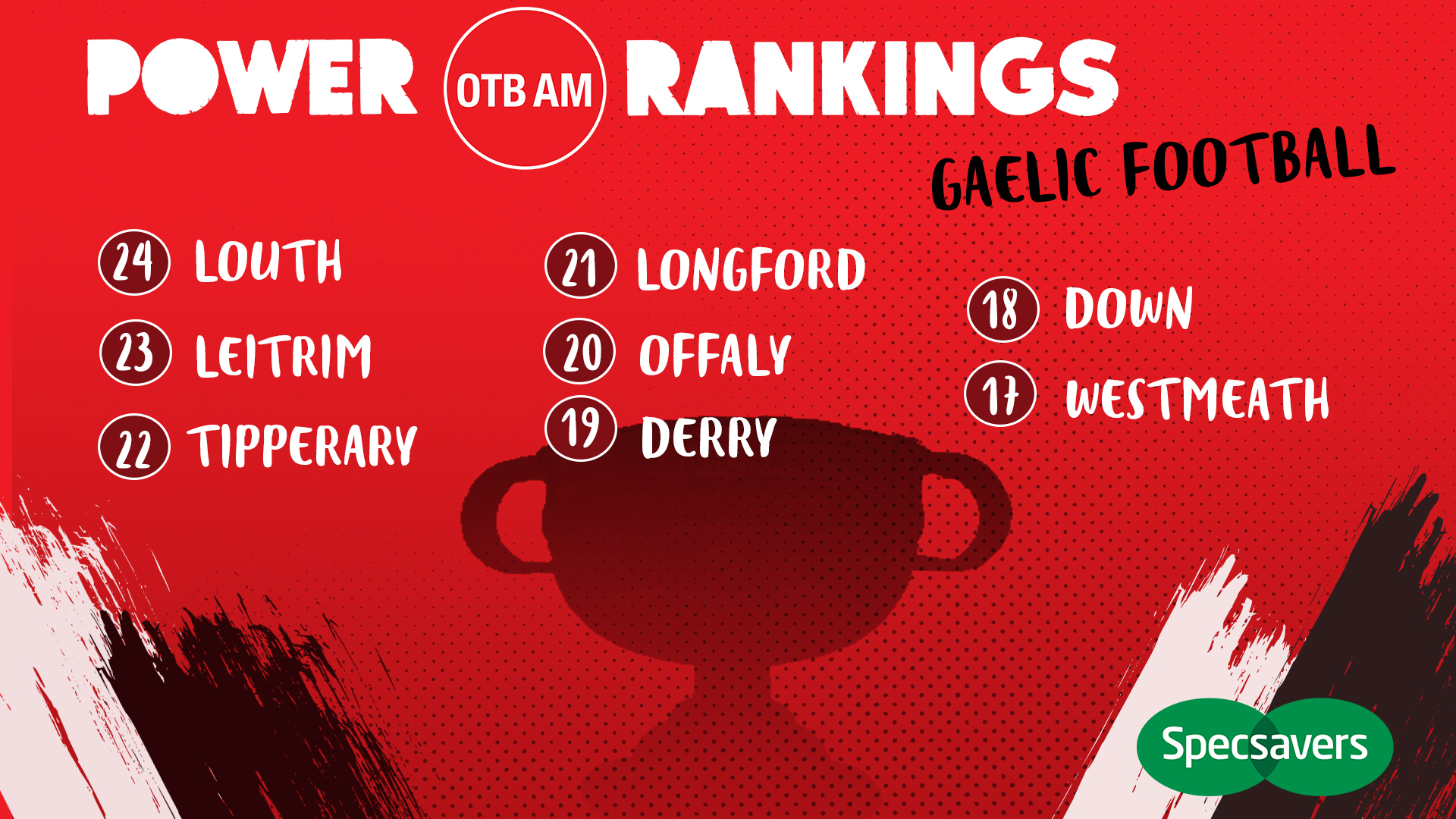 16 to 9
There was however some movement outside of the top eight as Galway and Cavan dropped one spot each, to ninth and tenth respectively.
The Tribesmen were the big losers, dropping out of the top eight for the first time this year, much to Ger's approval, "That's good. Galway didn't deserve to be there."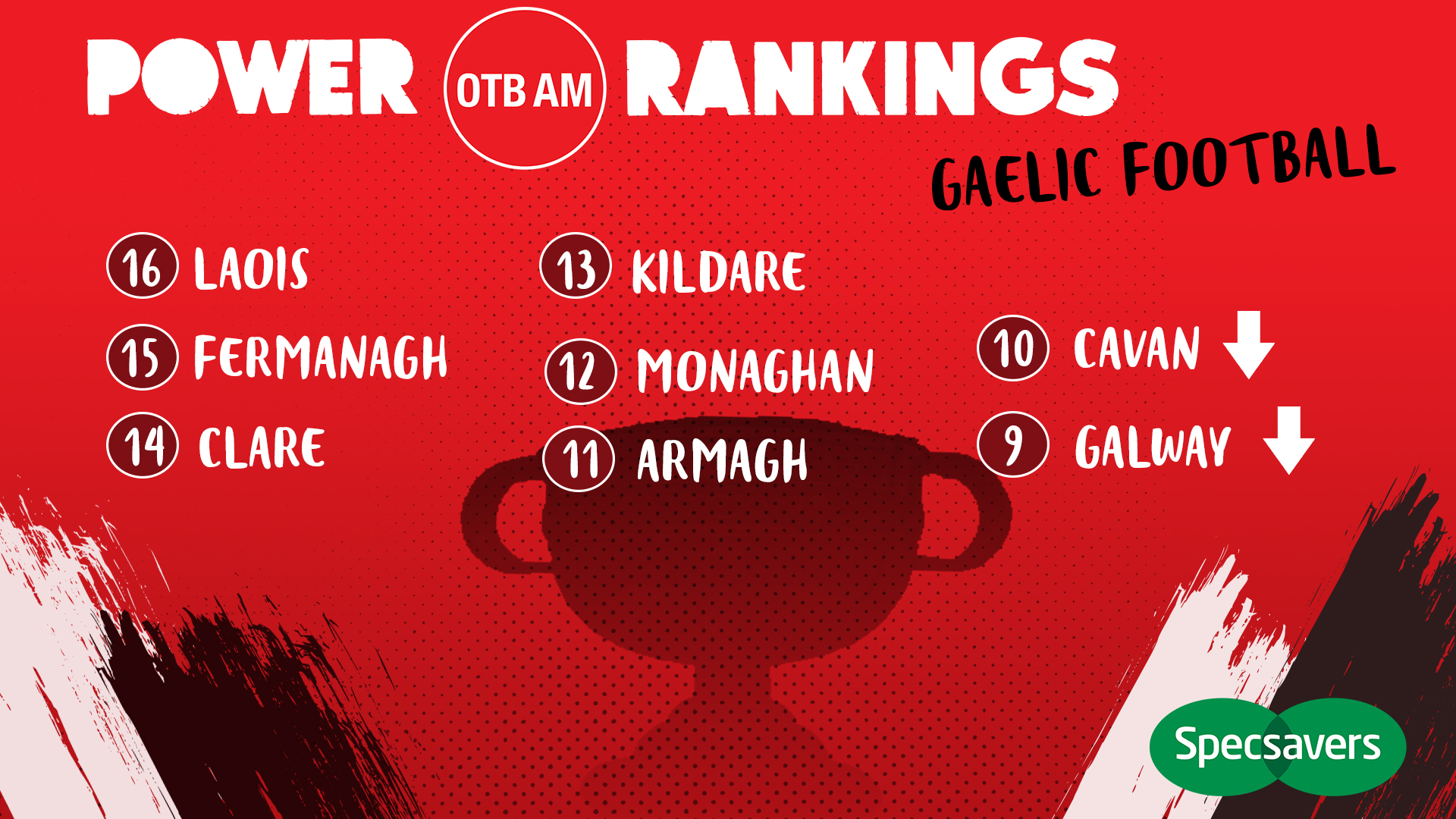 The Top Eight
Meath are the big winners this week as they finally join the top eight sides in the power rankings after three unsuccessful but impressive performances against Donegal, Mayo and Kerry.
However, Ger didn't think the Royals should have much to cheer about. "Tommy (producer) just shouted in my ear, 'That's all we wanted.'
"That's how low things have sunk in Meath that all they wanted was to be number eight on Eoin Shehan's power rankings. The bottom of the barrel has officially been scraped by Meath football."
Elsewhere Mayo moved up to third place and Donegal dropped to fifth after James Horan's men prevailed over the Ulster champions in Castlebar on Saturday. Tyrone stayed in fourth while Kerry and Dublin retain the pole positions.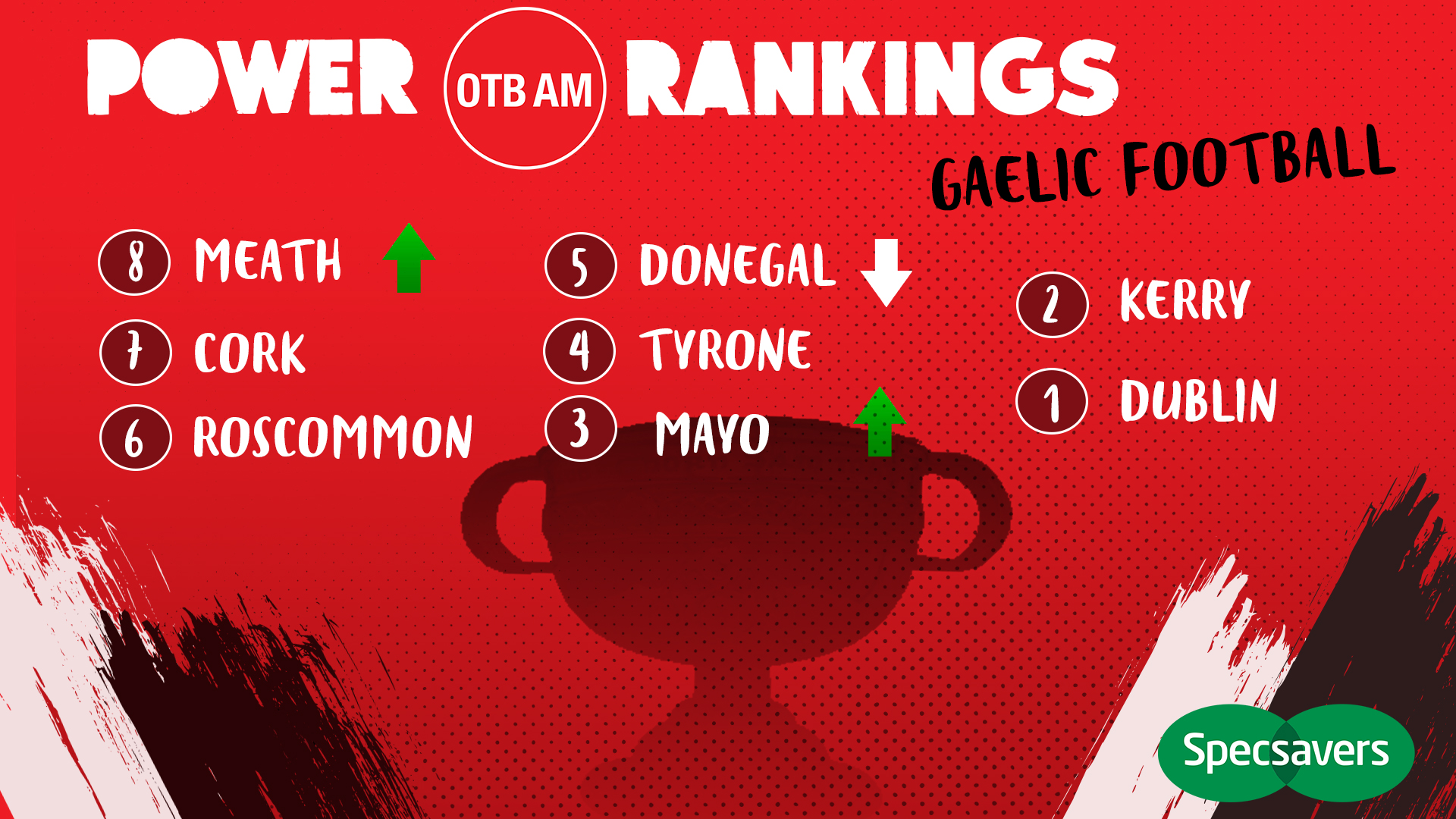 The Power Rankings will be back on OTB AM next week with plenty of controversy still possible as the build-up to the All-Ireland final begins.
Subscribe to Off The Ball's YouTube channel for more videos, like us on Facebook or follow us on Twitter for the latest sporting news and content.