Each week on OTB Sports Radio we'll be bringing you the very best of Off The Ball – this week on OTB Gold we've got... 

1: Lance Armstrong interview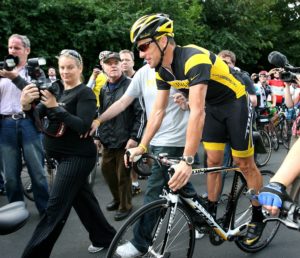 "Ger, are you a complete rookie? ... Are you out of your mind?"
Lance spoke to Ger back in 2016 as he was set to appear in Dublin for the 'One Zero' conference. The pair touched on subjects such as dealing with the media since his doping was revealed, his treatment of Paul Kimmage, and whether he recognizes himself in reports about him in recent years during an extremely tense interview...

You can catch this on Monday at 1pm or Thursday at 6pm

 2: Dr. Harry Edwards on OJ Simpson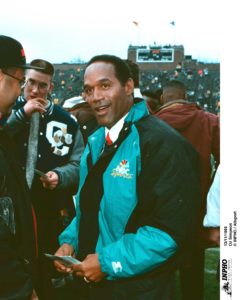 Dr. Harry Edwards was one of the best contributors to the documentary 'Oj: Made in America', which aired back in 2016. In July that year, Edwards spoke to Off The Ball about OJ, Jesse Owens and the civil rights movement in America at the time of the release of the fascinating documentary.
 

This interview will be broadcast on Monday at 6pm and on Wednesday at 1pm 
 
3: Jerry Izenberg tribute to Muhammad Ali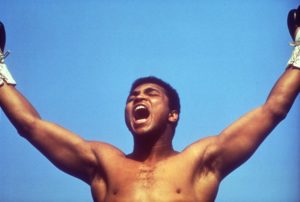 Jerry Izenberg has been involved with journalism since 1946. He watched Muhammad Ali's rise in boxing and witnessed the impact of one of the most influential characters in sports history. After the legend passed away back in 2016, we spoke to  Izenberg about the legacy of the historic figure in boxing and society.
From 1pm on Tuesday you can hear Jerry Izenberg, or at 6pm on Friday if you miss that 
 
4: Ruby Walsh interview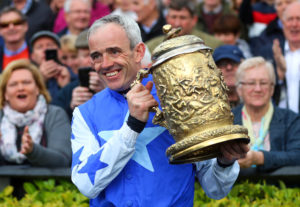 Horse racing legend Ruby Walsh sat down with Joe Molloy as he was coming towards the end of his career back in 2017. The pair had an absorbing conversation about Ruby's love for the sport, the importance of maintaining a work ethic after success, and his upbringing...
Tuesday evening at 6 and Thursday afternoon at 1 we'll be playing this classic 
 
5: Centaur – The incredible story of Declan Murphy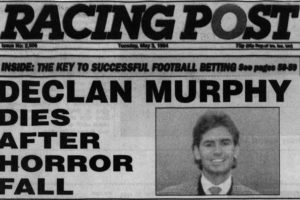 "I went, at one stage, 12 days without sleeping. I wouldn't close the curtains because I wanted to see the sunrise every day. That gave me a new sense of hope"
Declan Murphy's story is absolutely extraordinary. His recovery from a horrific horse racing accident was assumed impossible. He did manage to recover after a brutal recovery spell. He told Off The Ball that writing the book which details the accident and recovery was even more difficult than living through the events. 

Tune into OTB Sports Radio from 6pm on Wednesday or at 1pm on Friday to hear the full interview 
 
You can always hear all of our sports dedicated content on OTB Sports Radio, our 24-hour sports radio station, live at offtheball.com 
Download the brand new OTB Sports App in the Play Store & App Store right now! We've got you covered!
Subscribe to Off The Ball's YouTube channel for more videos, like us on Facebook or follow us on Twitter for the latest sporting news and content.