Each week on OTB Sports Radio we'll be bringing you the very best of Off The Ball.

Here is what's in store on OTB Gold this week...

Cora Staunton – Game Changer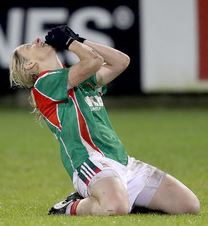 'Game Changer' is the 2018 Sports Book of the Year.
Cora is an example of the drive needed to be successful in any sport- from honours in Gaelic football, soccer and rugby, to travelling across the world to Sydney to play in the AFL, Cora's story is incredible. In this piece on OTB Gold, Cora sat down with Nathan Murphy to speak about her unique experience.


-Cora's interview played at 1pm on Monday, if you missed it you can catch it on Thursday at 6pm 
 
Looking back on the 1956 All-Ireland Hurling final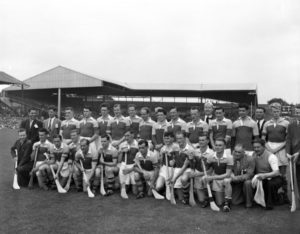 We spoke with two key figures from one of Hurling's great All-Ireland finals; Art Foley and the late Ned Wheeler, who passed away in June.
In this nostalgic piece, Ger reminisces with the lads about Wexford's first ever Championship victory over Cork, which remained their only one until 2016. 
 

-This interview will be broadcast on OTB Gold on Monday at 6pm and Wednesday from 1pm 
 
Paul McGrath on the Jack Charlton era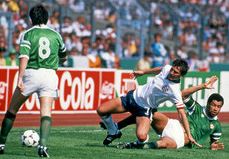 The legendary Paul McGrath was in studio before Euro 2012 to give insight into Ireland's first ever major tournaments.
From defeating a great England team at Euro 88 to the World Cup victory against the tournament favourites Italy in front of the incredible Irish crowd at Giants Stadium. This interview brings back some fantastic memories... 

-You can hear Paul from 1pm on Tuesday, or at 6pm on Friday if you miss that 
 
Jason Sherlock - 'Jayo' 
 
"When I finished playing, all I could see was failure".
Jason Sherlock has had incredible highs and lows in his life. In his autobiography, Jason spoke about nearly signing for Liverpool, losing his father, and winning All-Ireland finals. Soon after 'Jayo' was published, he caught up with Joe Molloy... 
https://www.facebook.com/offtheball/videos/10159639988325441/

-On Tuesday evening at 6pm, and on Thursday afternoon at 1pm, we'll be playing this classic

Michael Rasmussen on doping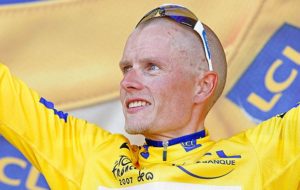 "It was not about a single team; it was an entire culture. I could either choose to join the culture, or I could accept that" 

We were given insight into the mind of a doper by Michael Rasmussen. As one of the many to have admitted to cheating in cycling in recent years, he spoke to us about the attitude cyclists have towards doping, and his experience since admitting his PED use."

We were given a fascinating insight into the mind of a PED user, by Michael Rasmussen. He spoke about the cheating culture in cycling as well as other former cheaters such as Lance Armstrong...
 
-Tune into OTB Gold on OTB Sports Radio from 6pm on Wednesday or at 1pm on Friday to hear the full interview 
 
 
You can always hear our sports dedicated content on OTB Sports Radio, our 24-hour sports radio station, live at offtheball.com