Each week on OTB Sports Radio we'll be bringing you the very best of Off The Ball – this week on OTB Gold we've got...
1: The Ascent – Barry Ryan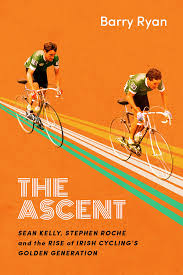 Barry Ryan published his book 'The Ascent' in 2017. It details the rise of two of Ireland's greatest ever cyclists. He caught up with Nathan after the release, to talk about the achievements of Stephen Roche and Sean Kelly, their personalities, and the effect of doping on their legacies...
You can catch this on Monday at 1pm or on Thursday at 6pm
2: Mick Conlan after being robbed at the Olympics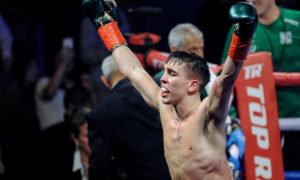 We spoke to an emotional Michael Conlan not long after his loss via corruption in the 2016 Olympics. He gave his thoughts on the reaction to his emotional response to his loss, the state of amateur boxing, and trying to ignore the warning signs in the buildup to the fight
This interview will be broadcast on Monday at 6pm and Wednesday at 1pm on OTB Gold
3: Emmanuel Petit in Dublin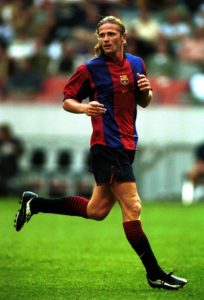 Arsenal and France legend Emmanuel Petit was in studio back in 2016 to catch up with Joe Molloy. The pair chatted about his time with Arsenal, Barcelona, his national involvement and some of the personal events in his life.
From 1pm on Tuesday you can hear Emmanuel, or at 6pm on Friday if you miss that
4: The story of Johnny Kilbane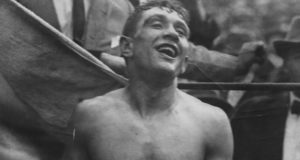 Our very own Kevin Kilbane's distant relative, Johnny, happened to be one of the greatest ever featherweight boxers, having held the title for longer than anyone in history for eleven years. We were told about the Irish-American boxing legend by Kev and another Kilbane – Des, as well as Kevin O'Toole.
Tuesday evening at 6 and on Thursday afternoon at 1 we'll be playing this classic
5: 'Boom Boom' Ray Mancini
The bubbly character and former WBA world Lightweight champion called into our studio back in 2017.  We spoke to him about his Irish roots, how it feels to become a world champion and his reaction to finding out about his opponent passing away due to injuries from their bout... 
https://www.facebook.com/offtheball/videos/10159664442665441/
Tune into OTB Sports Radio from 6pm on Wednesday or at 1pm on Friday to hear the full interview
You can always hear our sports dedicated content on OTB Sports Radio, our 24-hour sports radio station, live at offtheball.com