The New England Patriots finally found their quarterback for the 2020 season. Cam Newton signed a minimum deal to be Tom Brady's immediate heir. Once an NFL MVP, Newton is now contending for the starting job as he looks to overcome recent injuries.
Cam Newton's Carolina Panthers reached the Super Bowl in 2015. They lost to the Denver Broncos, but the team never should have been there in the first place. Newton dragged one of the worst supporting casts to ever make it to the final game of the season.
Ted Ginn, Corey Brown and Jericho Cotchery made up his receiving corps. They spent that season dropping every other pass that Newton threw their way. They dropped more than 100 yards worth of yardage in the Super Bowl and caused a pivotal interception.
Cam Newton's biggest game for the Carolina Panthers was a Super Bowl in which he played very well and became heavily criticized for.

When you revisit the game, the drops that were ignored at the time are so egregious. pic.twitter.com/iC4AzmGIe4

— Cian (@Cianaf) March 24, 2020
Newton's post-game press conference and a play in which he never had a chance of recovering a fumble became the narrative of that game. He should have received effusive praise for such an outstanding season. There wasn't another quarterback in the league who could have made the throws he made in that offensive system while dealing with the pressure that his line gave up and the drops his receivers produced.
That season, like most of his seasons before that one, saw Newton take far too much punishment.
While running the ball by design has always been a huge part of his game, it was the amount of physical abuse he took within the pocket on passing plays that was the problem. Newton played in a vertical passing game where he was forced to hold the ball. He had to wait for his receivers to run slow-developing route combinations. This meant trusting his offensive line to hold up in pass protection.
Most of the lines Newton has played behind in his career have been below average at best. This led to excess punishment despite him being exceptionally good at mitigating pressure in the pocket. Then, in his sixth year, he suffered a rotator cuff tear in his throwing shoulder. He played through the injury and by season's end he physically couldn't throw the ball.
Newton had surgery and came back with diminished arm strength.
In 2017, his ball placement was erratic. A quarterback who had previously been exceptional on intermediate and deep throws couldn't find his range. In 2018, he threw with more accuracy but rarely ever threw the ball downfield. Norv Turner built a short-passing game for him to execute. Newton had two shoulder surgeries in three years, we haven't seen him at full strength since midway through the 2016 season.
In 2018, he added a lisfranc foot injury. The combination of his weakened shoulder and unstable foot saw him start just two games. Those two games would be the worst performances of his career.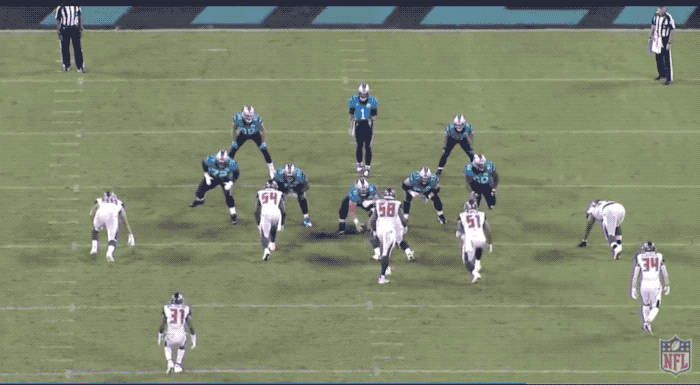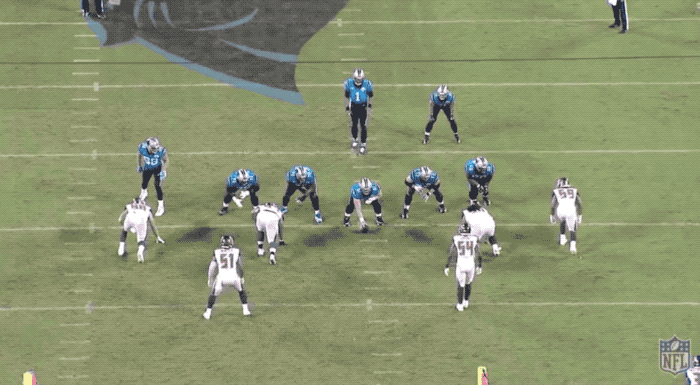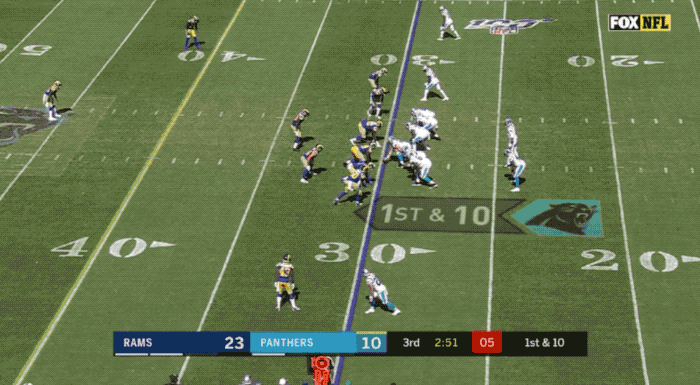 All of Newton's issues in these games were physical. He would make the right read, deliver the ball at the right time and move well in the pocket, but as soon as the ball left his hand, it was off target. He wasn't just missing throws, he was missing wide-open receivers by a long way. Newton had more ugly misses in those two games than he had all through his MVP season.
The Panthers released Newton earlier this offseason. Covid-19's limitations on interactions have prevented Newton from working out for teams. That's likely the only reason it's taken this long for him to sign with someone.
He and the Patriots are perfect for each other.
Bill Belichick hoped to get a quarterback from the 2020 NFL draft but didn't manage it. He spoke on it after the draft, "We've drafted [quarterbacks] in multiple years, multiple points in the draft. Didn't work out last three days. That wasn't by design. It could have, but it didn't." The Packers reaching up for Jordan Love in the first round likely led to Belichick missing out on a second-round starter.
That left him with Brian Hoyer, a proven-to-be-inadequate starter, and Jarrett Stidham, a pipe dream starter amongst Patriots fans. Neither Hoyer nor Stidham have a skill set anywhere close to Newton's. Belichick's lack of alternatives meant that Newton was his best option.
Newton has huge upside. If he's fully healthy the Patriots are immediately alongside the Baltimore Ravens and Kansas City Chiefs as a primary contender for the Super Bowl.
If he's not healthy, they're right back where they already were with Stidham and Hoyer anyway.
Brady wasn't exactly a spectacular starter last year. The Patriots didn't extend him a contract offer after the season because they didn't believe he was worth it anymore. They're probably right. The supporting cast that remains in New England will be the best that Newton has ever played with.
Firstly, Newton has never had an offensive line this talented. The closest was the unit that blocked for him in 2015. That group had a strong interior but bad offensive tackles. This Patriots offensive line has a very strong interior with talented offensive tackles.
A healthy Newton never got to play with Christian McCaffrey in his pomp. In New England, he gets James White. White is one of the most valuable receivers in the NFL. He's a running back, but he's a mismatch receiver whether he comes out of the backfield, lines up in the slot or lines up out wide.
The Patriots are hoping one of their new young tight ends becomes the starter ahead of Mat LaCosse. They're also hoping N'Keal Harry takes a step forward in his development and Marqise Lee proves his health to diversify the receiving corps. Julian Edelman isn't an ideal fit with Newton and his physical decline has begun regardless.
Demiere Byrd is a dark horse amongst the receivers. He's a valuable role player as a deep threat. His signing didn't fit with Hoyer and Stidham, but he's an ideal complement to Newton's vertical passing game.
Belichick has already shown that he's happy to have a conservative, complementary offence to win games as a defence-oriented outfit. He doesn't need Newton to come in and be one of the best players in the NFL the way the Panthers needed him to carry them. He just needs him to be a viable threat, a consistent quarterback whom he and Josh McDaniels can build a scheme around.
And that's the most important detail outside of Newton's health. Belichick and McDaniels are far better coaches than the ones Newton worked under in Carolina. Ron Rivera is a good head coach but he was always an overseer who came from a defensive background. Belichick comes from a defensive background also but he and McDaniels have a long history of adjusting their offences to maximize the skill sets of their players.
That's the exact opposite of what the coordinators in Carolina did for most of Newton's career.
Newton will have a clearly-defined role. Sony Michel and he will work together as a running tandem to control games and limit mistakes. Even with the different departing pieces from last year's defence, the Patriots should still have one of the best defences in the league this year. Newton will often only need to get 21 points from his offence and avoid making mistakes that gift the opposition field position or points directly.
While the rest of the league will later complain that the Patriots managed to do this great deal in typical Patriots fashion if it works out, the reality is Newton has been on the market for a long time. 10 days ago he posted one of his workouts on his personal Instagram account to try and attract teams. He's shown himself playing basketball with Todd Gurley.
He's been making such posts since March. Anyone could have signed him before now. Instead, the likes of the Chicago Bears traded away a draft pick so they could overpay Nick Foles.
Bill Belichick specializes in making low-risk, high-upside moves. This is a typical Bill Belichick move, it just happens to be at the quarterback position rather than at linebacker, safety or one of the other boring positions where he always wins in the margins. It's also an obvious move, a win-win for all involved and a missed opportunity for every other team in the league.
Read Off The Ball's quarterback breakdowns: 
Aaron Rodgers is still an elite quarterback.
Baker Mayfield will be a liability again in 2020.
Ryan Tannehill's success is unsustainable.
Deshaun Watson is on the precipice of greatness.
Drew Lock is worthy of his hype.
Jared Goff is still trying to figure it out.
Steelers missed opportunity with Ben Roethlisberger.
Download the brand new OTB Sports App in the Play Store & App Store right now! We've got you covered!
Subscribe to Off The Ball's YouTube channel for more videos, like us on Facebook or follow us on Twitter for the latest sporting news and content.